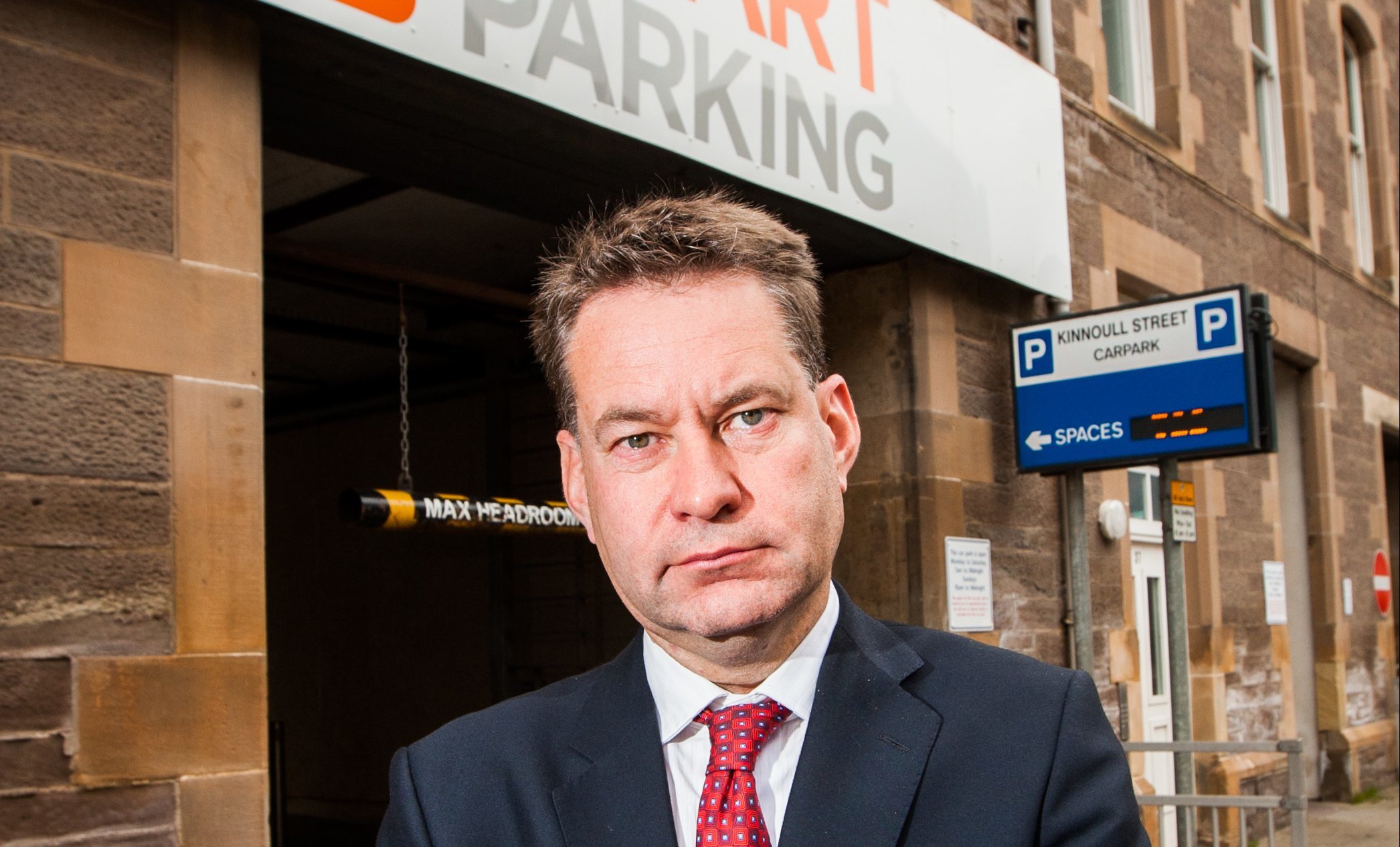 The Scottish Government has ruled out bringing in laws to bring "rogue" private parking firms into line for the foreseeable future.
Transport minister Humza Yousaf said they were monitoring the progress of an independent appeals service, which was extended to Scotland last year.
However the Independent Parking Committee (IPS) system remains voluntary and many firms have not signed up to it. One such company is Smart Parking, which runs three car parks in Perth city centre.
Responding to questions tabled by local MSP Murdo Fraser, Mr Yousaf said: "The Scottish Government is working with the private parking industry, Citizens Advice Scotland (CAS) and Trading Standards Scotland on how to improve industry practices in Scotland.
"As part of this work, we are looking at the standardising of signage, improving transparency of the industry through the development of a single code of practice and exploring the potential creation of an independent appeals service for Scotland.
"The Government will continue to keep under review whether further action, including primary legislation is required to ensure that best practice is adopted and maintained throughout the industry in Scotland."
Mr Fraser, who has condemned the firm in the past, said despite efforts to improve the reputation of private parking firms, some rogue operators are still acting outwith the code of conduct.
He said: "I am pleased that the Scottish Government is working with the industry to help drive up standards but legislation may end up being the only realistic avenue towards protect motorists.
"My office is still inundated with cases as a result of Smart Parking in Perth, who are still using questionable tactics to elicit payment of parking tickets. Without a robust appeals service it is likely that these types of operators will continue to pressure and harass motorists."
Hundreds of drivers have fallen foul at the firm's site, in Watergate, Mill Street and Kinnoull Street, receiving initial demands for £60 a time.
One couple were even locked in the Kinnoull Street multi-storey, despite arriving at the exit before the midnight closing time, after the attending staff member drove away.
A Smart Parking spokesperson said: "Like Mr Fraser we were also disappointed with the Scottish governments response to this issue, and we agree with him that there does need to be some kind of independent appeals process in Scotland like there is in England.
"In England there is the independent POPLA appeals process, and we would be happy to work with Mr. Fraser to achieve something like this in Scotland.
"Once again we would be happy to invite Mr. Fraser to our offices in Birmingham to discuss how we can achieve our mutual goals."