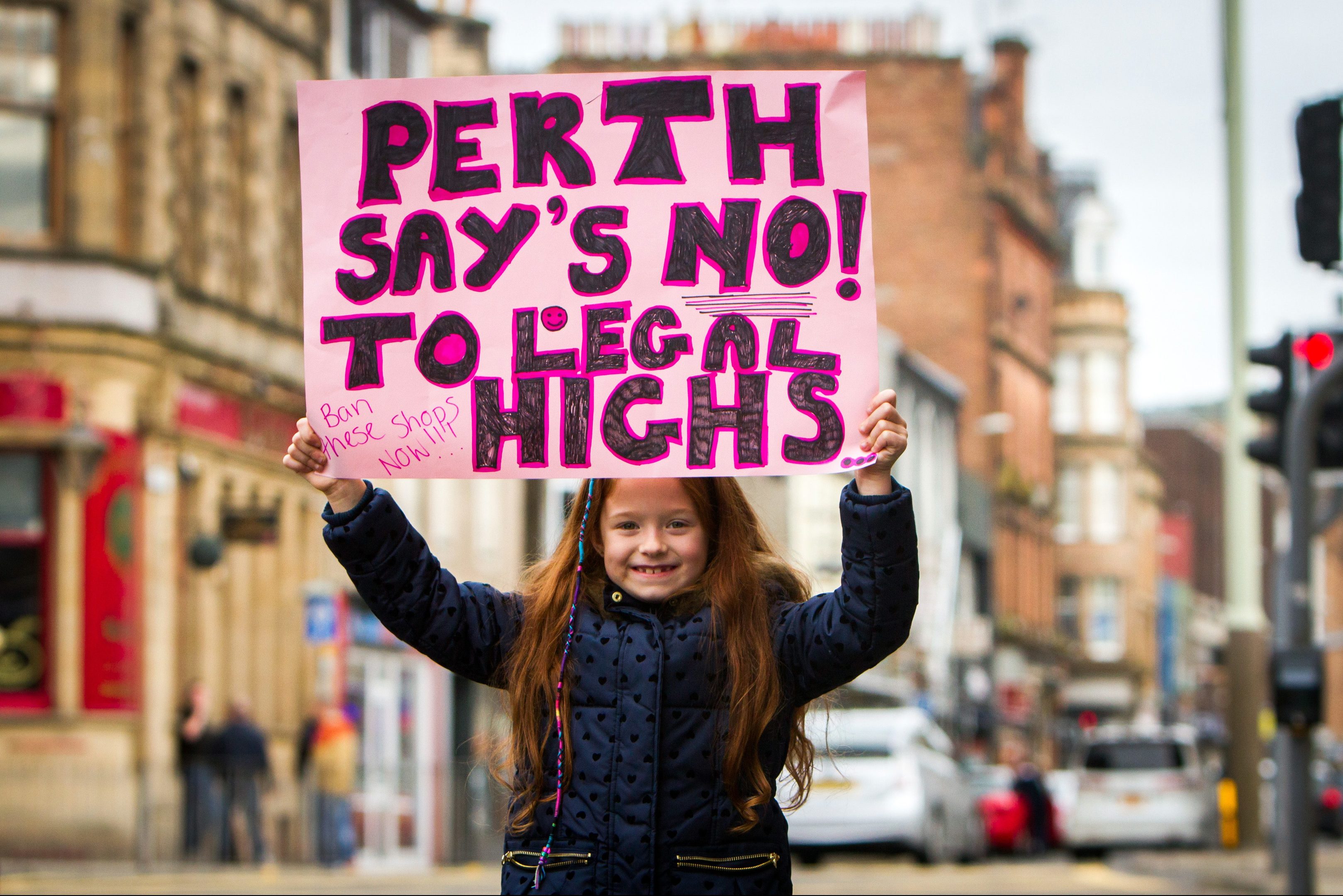 Perth campaigners have claimed a blanket ban on the sale of so-called legal highs has transformed the Fair City.
Laws criminalising the production, distribution, sale and supply of what are known as new psychoactive substances (NPS) began in May.
The chemicals are designed to give users the same effect as drugs like cannabis and cocaine.
Campaigner Katie Della Bennett believes the new legislation has had a transformative effect on previous users of the substances in Perth.
Katie was the driving force behind multiple protests targeting stores selling so-called legal highs after fearing Perth was turning into a "zombie town".
She said: "The legislation has made a big difference in Perth. If you walk round Perth now you can just see the difference it has made. It's so good to see.
"I have got contacts within Murray Royal Hospital and they have said that in the past month they have seen a large reduction in the number of people brought in by the police."
Among the substances previously sold in Perth shops was the controversial brand Spice. It is a synthetic cannabinoid and can be up to 100 times as potent as cannabis, the drug it mimics.
The brand is known to have caused seizures, psychosis, kidney failure and strokes and has been linked to numerous deaths around the world.
Katie continued: "One question I always get asked is what if it goes underground? The fact that they are now classed as illegal, with a lengthy prison sentence and hefty fine, is a major deterrent to people.
"People who seek illegal drugs will get them but the plus side of that is these dealers are known to the police and they would recognise if there were more people going up to a certain dealer, especially in a small community such as Perth.
"It's great to see the difference our campaign has made. The next part of our campaign will be to try and get it legislated as a class A drug as it's currently a class B.
Katie encouraged anyone who has suffered issues due to their own, a friend's or family member's use of NPS to visit EPICS, a group of experienced carers of people who have substance misuse problems.
She added: "It is the most brilliant place to go. You don't need a referral. You just walk in there and have a wee chat. It's an amazing organisation."
Police Scotland Inspector Jon Anton said: "We have seen a reduction in the number of persons we come into contact with who appear to be under the influence of legal highs.
"Anyone who has information about the supply of NPS should contact Police Scotland on 101 or in an emergency always call 999."
EPICS can be contacted at Fairfield Neighbourhood Centre, Fairfield Avenue, Perth, on 07784912050 or via e.p.i.c.s.1@hotmail.co.uk.