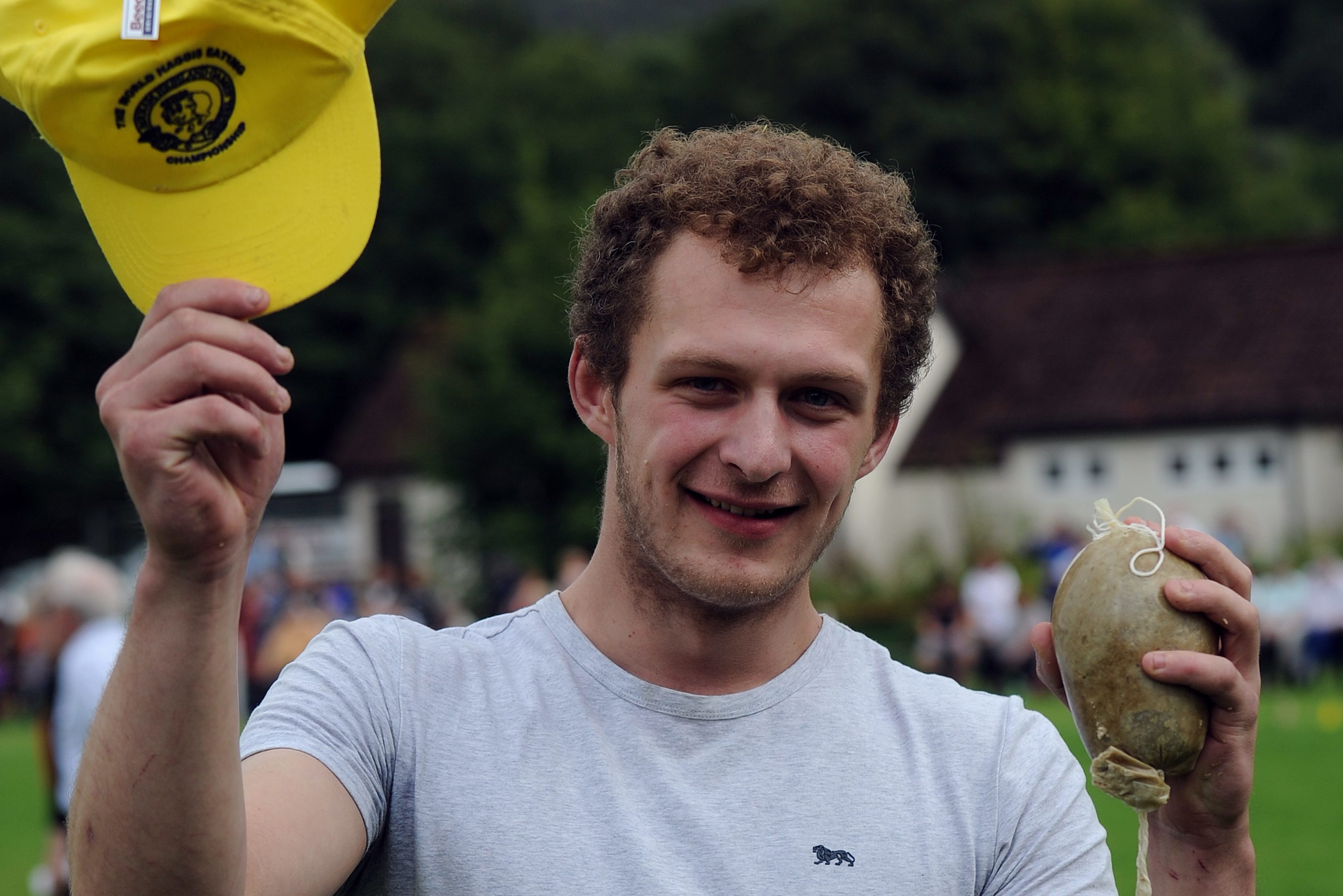 There was drama at Birnam Highland Games at the weekend when former World Haggis Eating Champion (WHEC) Martin Bristow was disqualified from the event.
The cheers of the large crowd soon turned to jeers when officials adjudged that Bristow had raised his arm to indicate that he had finished whilst there was still a small amount of haggis lying on his section of table.
The eventual winner of the world championship on Saturday was local man Alastair Ross from Birnam, a former butcher, in a fairly slow time of 1.52 mins, well outside the world record held by three times champion Lee Goodfellow.
However while hot favourite Goodfellow's WHEC time at the table was disappointing his performance on the track was outstanding.
Goodfellow from the Tweedleader and Jed Track Club was awarded the Sword of Birnam which is presented annually to the athlete selected by officials as the overall athlete of the day.
On a warm and humid day, the Birnam Highland Games which have been held annually since 1864,  attracted a large crowd.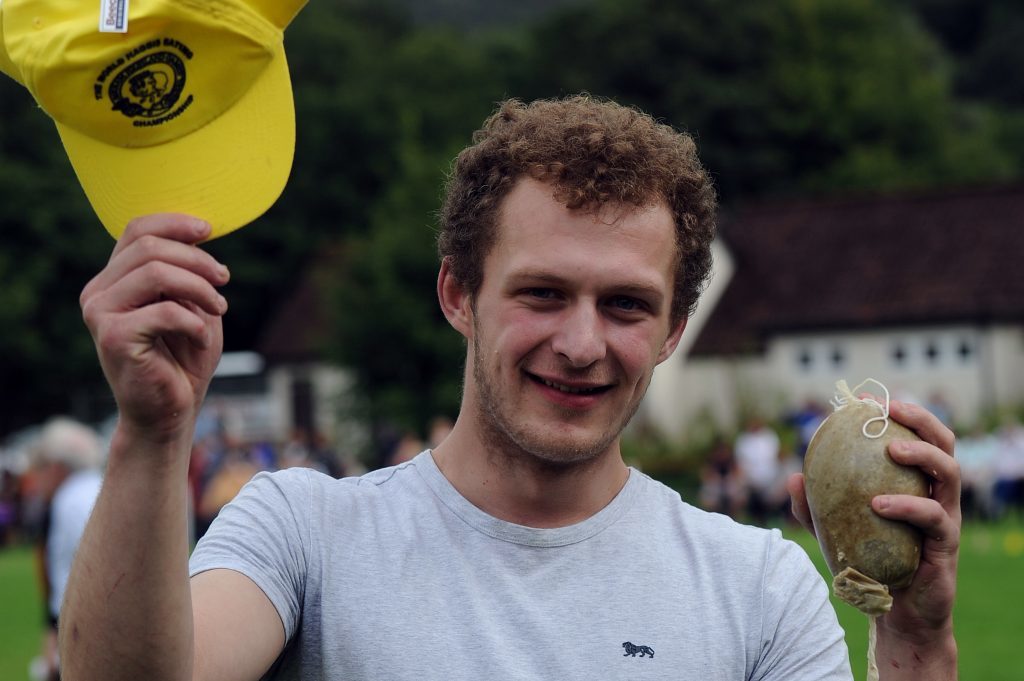 Results –
Jessie Macs Half Mile Championship – Craig Robertson, Logierait.
Erigmore Estate 90m Highland Dash – David Mackay, Kelso.
Graeme & Fiona Leslie 800m – Craig Bell, Forfar.
The Darjeeling (Cycle) Mile of the Highlands  – Charles Fletcher, Grantown on Spey.
Perth Arms Scottish 100yds Open Championship – Connor Gillon, Kelso.
Birnam Hotel Scottish 100yds Championship (Youth)  – Douglas Young.
Bidwell's 3200m Cycle Race  – Ryan Keir, Newburgh.
Strathbraan 200m Anniversary Race (Youth) – Lee Goodfellow, Earlston.
Strathbraan 200m Anniversary Race (Open) – Ben Lyall, Kelso.