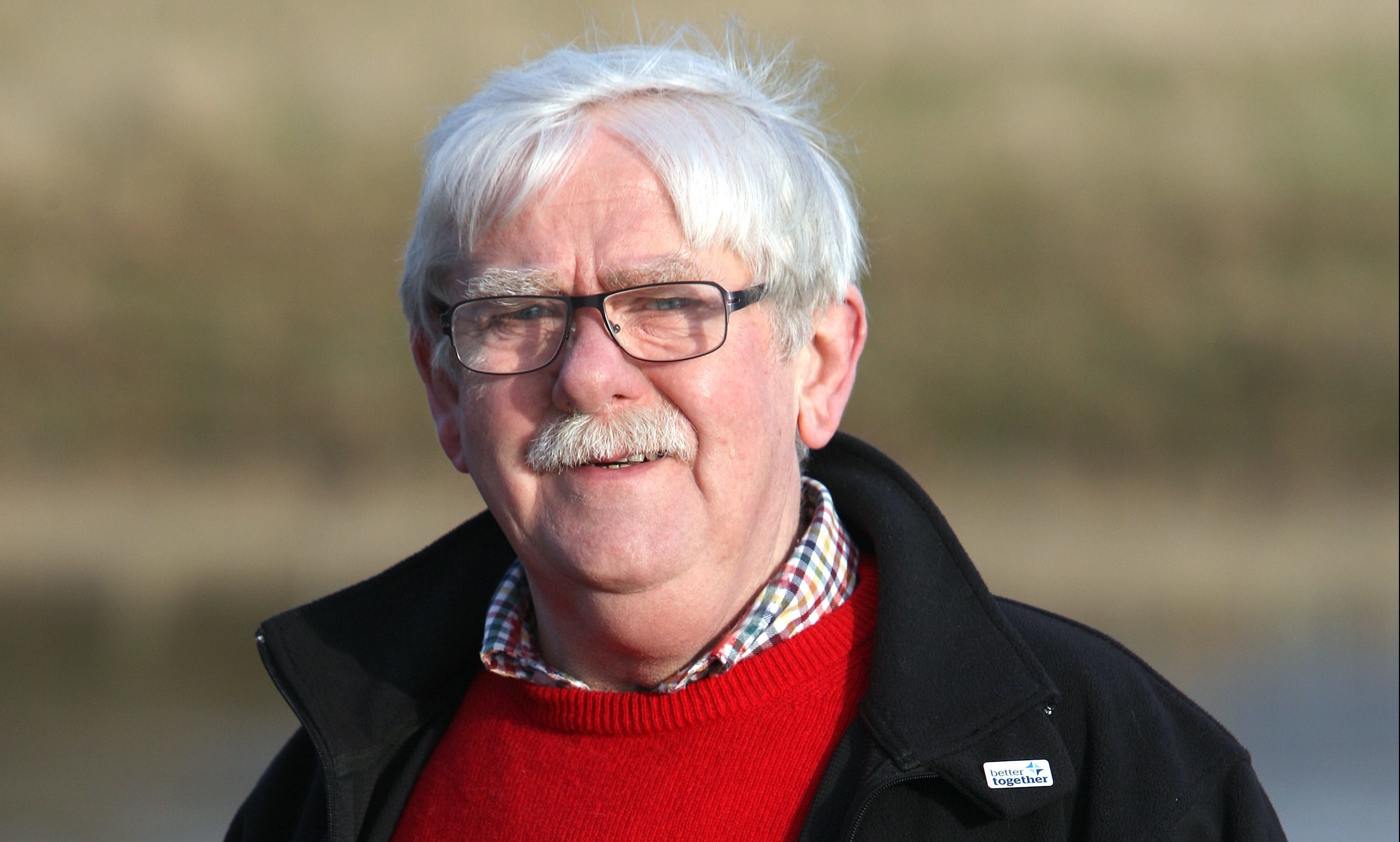 Pleas for traffic calming measures on the dangerous stretch of road where a Perthshire toddler was killed were "dismissed" by council roads officials, it has been claimed.
While the cause of the incident that claimed the life of two-year-old Harlow Edwards in Courpar Angus has yet to be determined, many local people believe much more could have been done to keep pedestrians safe.
Wendy McCombes, chair of Coupar Angus and Bendochy Community Council revealed a letter from Perth and Kinross Council rejecting the group's proposed safety measures for Forfar Road was read out to members on Monday, just days before the crash that claimed the tot's life and left her two siblings in hospital.
"The town is feeling an acute sense of anger that such an accident could occur within the town boundary and have such devastating consequences," said
"Residents of the town know where the most dangerous sections of road are in the town and for years community councils and residents have been asking Perth and Kinross Council for action to address them.
"Since it was elected in November last year, the current community council has been in dialogue with Perth and Kinross Council about road safety in Queen Street and the Forfar Road.
"The community council had listened carefully to residents' concerns about speeding traffic in the Forfar Road and suggested a series of traffic calming options to the Perth and Kinross Council.
"At the community council meeting last Monday night a letter from Perth and Kinross Council roads department was read out which dismissed all the options suggested by the community council and yet presented no alternatives.
"Why have Perth and Kinross Council not listened to the residents of Coupar Angus?
"The community council noted that the other villages along the A94 all had some type of traffic calming and yet Coupar Angus has none."
Mrs McCombes said vehicles leaving the town often reached 50mph at the entrance to Larghan Park with traffic coming in going from 60mph to 30mph with no warning.
"We have a bus stop for Blairgowrie High School pupils opposite the entrance to the housing development with no footpath to it and no controlled crossing," pointed out Mrs McCombes. "The accident took place less than 100m from this bus stop."
Mrs McCombes said feelings were running very high at the community council meeting on Monday night with people "disillusioned" with Perth and Kinross Council.
She said the lack of speed warning lights, speed humps and rumble strips looked as if the community was unconcerned about road safety, but nothing could be further from the truth.
"Our requests have met with prevarication, obfuscation, and sadly a lack of priority," she said.
Local Councillor Dennis Melloy said he backed the safety campaign.
"I have written to the police on several occasions regarding motorists and heavy duty lorries speeding on this stretch of road and as recently as Tuesday I wrote to council officers asking for action on the Forfar Road as traffic and speed control measures are badly needed," he said.
A spokesperson for the council responded: "The council takes the issue of road safety very seriously and invests in its roads network on a prioritised basis.
"Our thoughts are with the family concerned at this very difficult time.
"However, as this matter is currently under police investigation, we are unable to comment further."