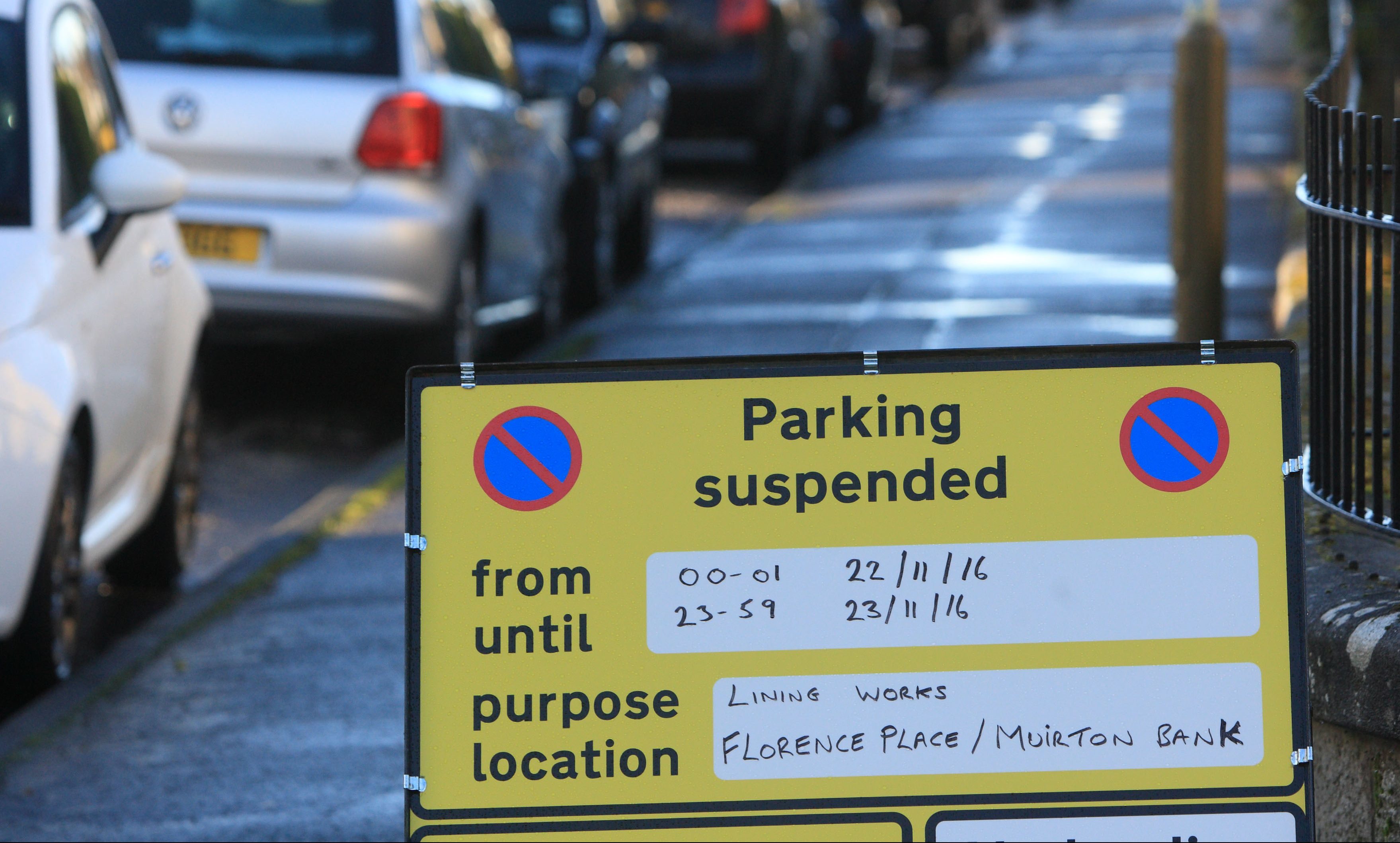 New parking restrictions are to be introduced on a variety of streets in Perth's Muirton area in a crackdown on city centre workers seeking free parking.
For years, the streets behind the city's North Inch have been described as an "unofficial car park" by unimpressed residents.
Each morning they see them filled with parked cars whose owners return at 5pm after a day's work.
Householders have branded some motorists selfish for parking across drives, on junctions and on corners and accused them of making their lives miserable.
They have also complained that the number of parked vehicles mean that access for emergency vehicles such as ambulances or fire engines is restricted.
Following a period of consultation with the local community, Perth and Kinross Council has decided to take action.
Council workers will move in on December 1 to begin painting new road markings, including double yellow lines.
Waiting restrictions will be introduced on various streets in the Muirton area, alongside a separate scheme at Duncansby Way.
The changes will affect stretches of Muirton Bank, Florence Place, Muirton Place, Harley Place and Harley Terrace.
Some had hoped to see huge swathes of the streets protected, but the restrictions will affect the areas around junctions and corners only.
The council believes the new restrictions are necessary to "maintain clear site lines at junctions and allow easy access for residents".
Though it is anticipated the work will be welcomed by residents, there were a small number of objectors, whose concerns were dismissed by planners.
Objectors told the council there is a lack of available free or low cost parking near to city centre workplaces and maintained the parking in the areas "causes no disruption to residential properties".
They also believe that with the parking restrictions introduced, many workers will be forced to find alternative parking, forcing the problem into other areas.
Some residents, meanwhile, claim the changes will make it impossible for them to park outside their properties.
The council has, however, said that all the areas chosen for restrictions should be car free for safety reasons.