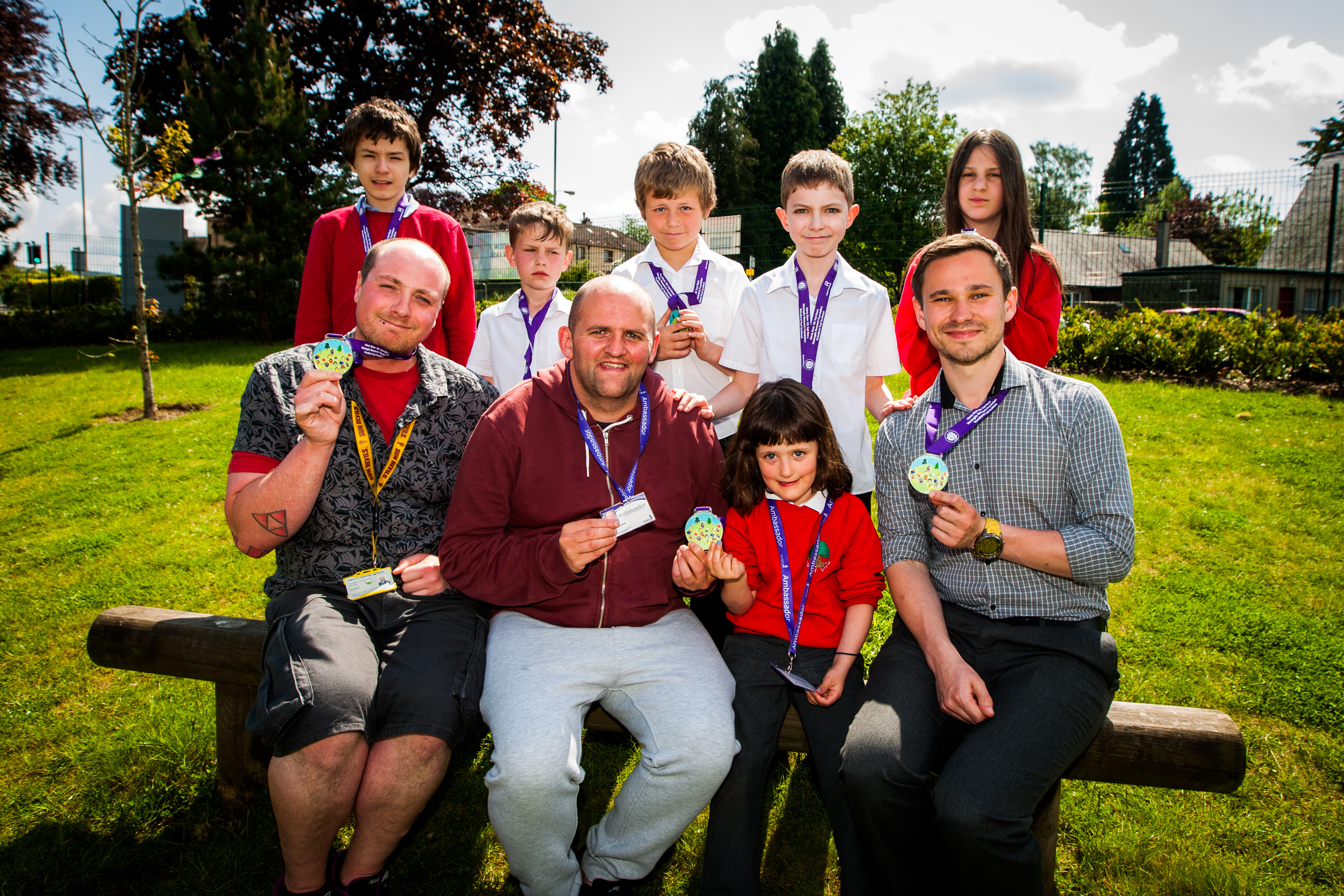 A Perth fundraiser is organising a race where none of the participants have to turn up.
Alan Glynn hopes the unusual virtual race format will help raise hundreds of pounds for meningitis charities.
Runners in the Elf Yourself event can run 10k at any time or place that suits them during December before logging their time with organisers.
They are being encouraged to dress in Christmas jumpers or elf costumes and post "elfies" to the race's dedicated Facebook page.
Alan said participants would be trusted to enter accurate times, backed up by photos of their running watches.
He said: "I don't think anyone will cheat – everyone who has entered so far is an avid runner – but we encourage picture proof such as their Garmins.
"We have 109 people already registered and they are from all over the country – from England to the north of Scotland.
"It's an unusual concept but it's one that is taking off – you are under no pressure because you can run when you want and it gives you time to organise a group if you want to.
"People can register online and run 10k anytime in December and post their time to us. We want them to wear elf ears, elf shoes of Christmas jumpers and post pictures on Facebook – it creates Christmas cheer while raising awareness during the high point for meningitis, which is the winter months.
"Everyone who enters will get a medal and those with the best time – the first male, the first female and the first veterans – will receive something special. It's within the race theme but not you're normal trophy – that's all I'll say."
Alan hand his team of fundraisers have raised more than £100,000 for meningitis charities after his 19-month-old daughter Alexis Rose succumbed to the disease in 2011.
Alexis Rose and her twin sister Christina were born almost three months premature and at birth Alexis Rose weighed just 2lb12oz.
Both girls fell ill in February 2011 but Christina did not develop meningitis. She and older brother Billy have since been joined by little sister Amber.
Visit www.facebook.com/ElfYourselfVirtual10K for more information.