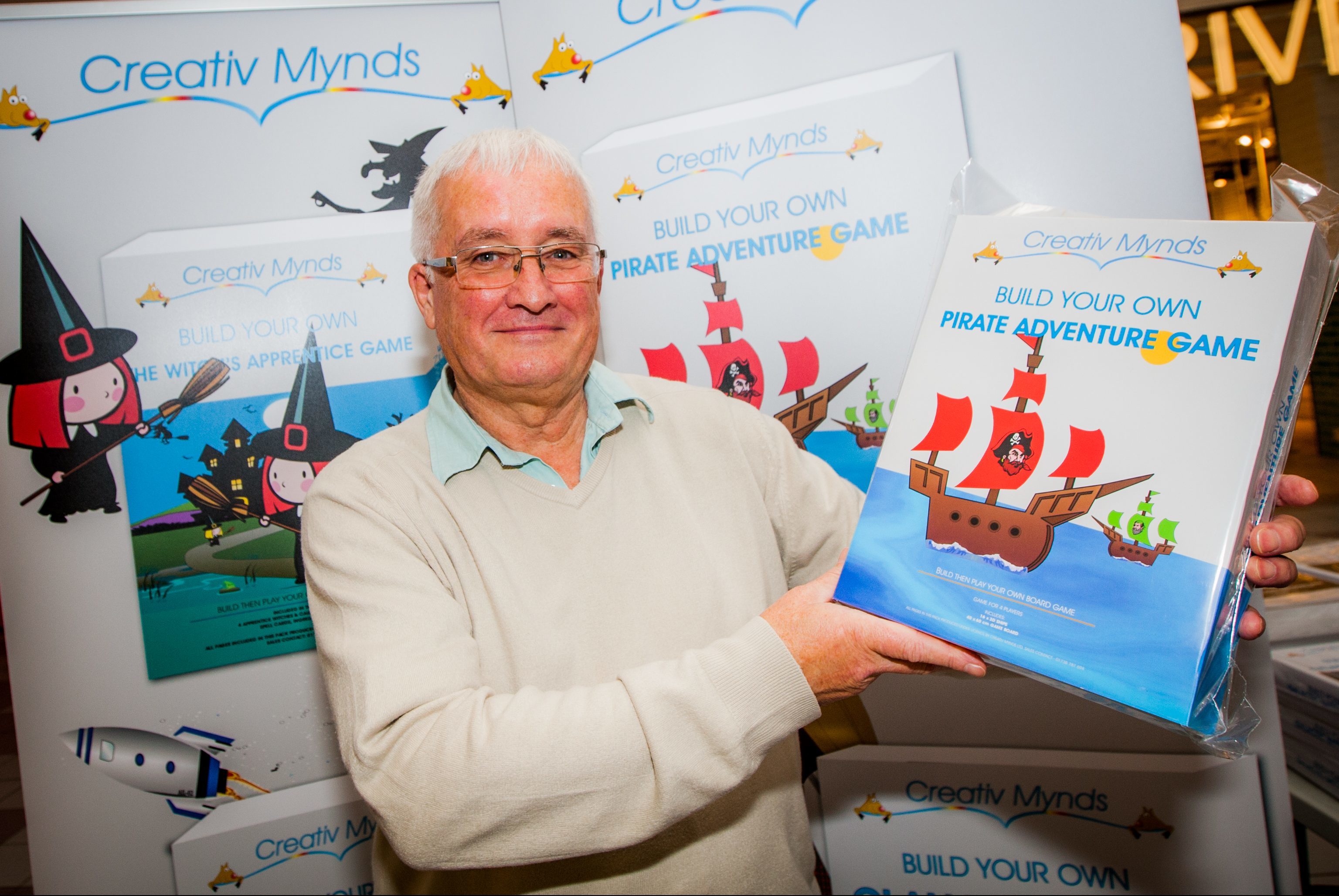 A councillor tasked with stimulating the economy has shown his own entrepreneurial flair.
John Kellas, convener of Perth and Kinross Council's enterprise and infrastructure committee, has created a series of board games designed and produced locally.
Unveiled to the public at a launch in the St John's Centre in Perth,  Mr Kellas hopes that his take on the traditional board game will strike a chord with young and old alike.
"The feedback has been great and there has been interest from some of the bigger retail players already," said Mr Kellas, 68, councillor for Strathtay ward.
"There are five different games which can be enjoyed by everyone — from youngsters through to all ages."
The themes are clan wars, a pirate adventure game, horse racing, galactic battle fleet and the witch's apprentice game. In a world of Harry Potter the latter appeared to be a hit with the younger audience as it involves building cauldrons and casting spells.
Mr Kellas says games that have been "created, inspired and delivered in Perthshire" are in a way a reaction against the domination of electronic entertainment in the lives of today's children.
"I have always enjoyed playing board games and I recognised there is a niche market for something where all the family and get involved," he said.
"Parents and grandparents in particular want something that they can do with children and grandchildren."
Mr Kellas is doing more than dabble in the market and already has a successful track record in producing goods aimed at entertaining children which have included stories and tales on CDs.
He is hopeful that if the games prove a hit then it could lead to great things.
"If this takes off it should lead to jobs in Perth and Kinross," he said.
Mr Kellas was grateful for the support of Perth company  Farquhar and Son Ltd who have printed and produced the games.
A website for sales Is currently under construction and Mr Kellas can be contacted directly on 01738 787694.