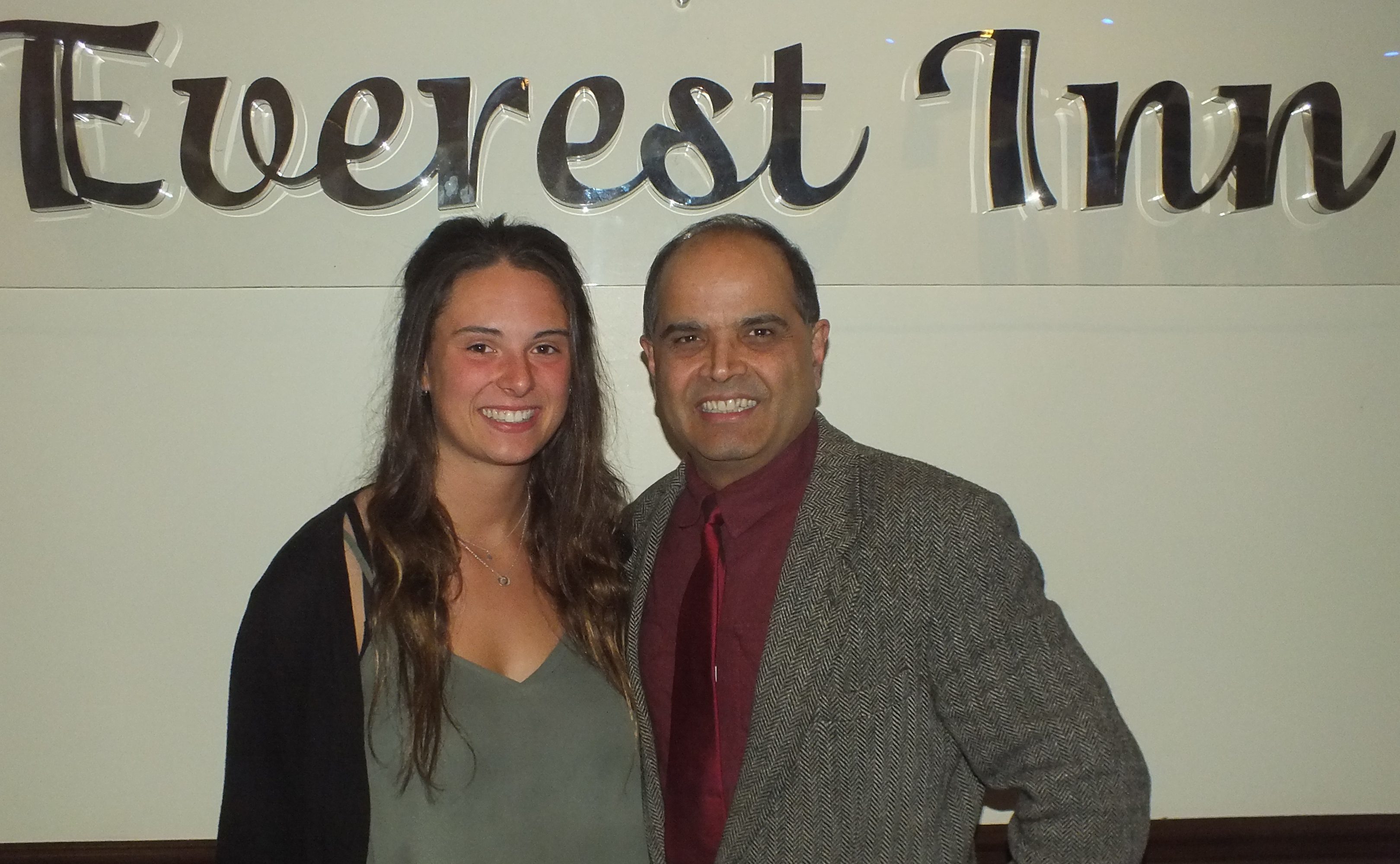 A Perthshire teenager is poised to become the fifth member of her family to volunteer overseas.
Remarkably, 17-year-old Beth Dowell, who is going to teach in Nepal with Project Trust, is following in the footsteps of her mother and father, brother and sister.
The former Perth Academy pupil is busy fundraising to support her work in a remote Nepalese community.
Her mother Ruth explained how the Scone family involvement with Project Trust had led to "life changing experiences" for them all — including her first meeting with her husband.
"It was on our year away in 1981/82 that Jon and I first met — 35 years ago," said the nurse and midwife.
"We were working in different hospitals in the South African black homeland of Transkei. My hospital was very near the homestead of Nelson Mandela who was then incarcerated on Robin Island.
"As a result of our experiences we both chose health-related courses on our return and have often returned to Africa over the years .
"We have always stayed in touch with Project Trust and got back together as a couple in 1987.  We married in 1990, the day before Nelson Mandela was released, which felt very powerful to us at the time ."
The couple moved to Scone in 1994 and Dr Dowell, who was a GP, is now a professor of general practice at Dundee medical school.
Over the years their children have followed their example with Jake, 22, Rosie, 21, and now Beth all choosing to support the work of Project Trust.
Jake taught in rural Guyana , Rosie taught in rural Uganda and Beth is excited about her year to come.
"Leaving next August I will be working and living in a rural Nepalese village as a teacher for 12 months," said Beth who intends tackling the Nepali language.
In order to get to Nepal she has taken on the huge challenge of raising £6,200 for Project Trust.
"To start my fundraising I did a sponsored walk the equivalent height of Mount Everest (8,848m) on Scottish Munros in two days, it was exhausting but worth it to raise £1,500," said Beth.
She also held a fundraiser at the Everest Inn in Perth supported by restaurateur Bhola Khanal which her whole family attended.