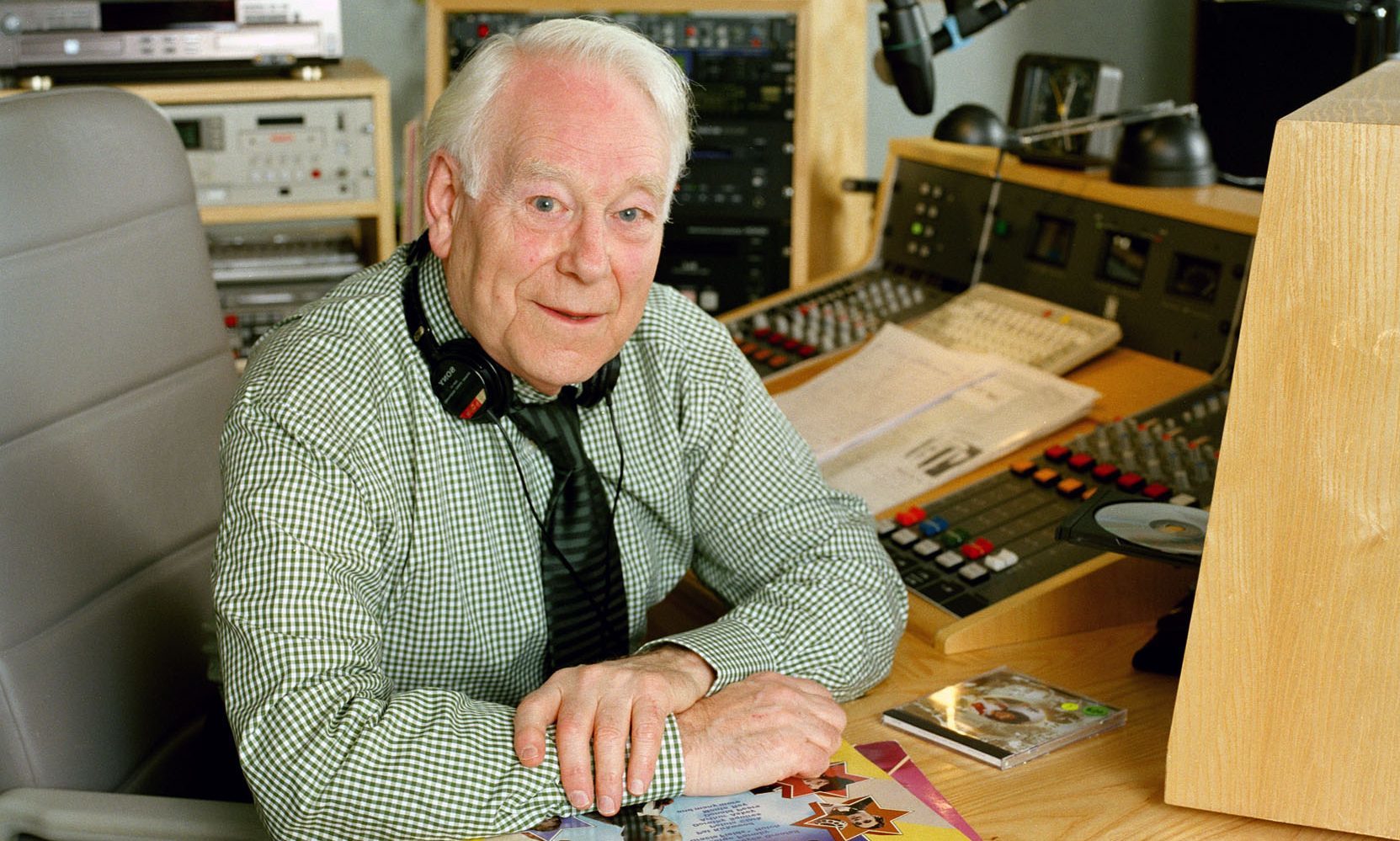 Broadcasters, colleagues and fans will descend on Perth next week to say "Bye, Just Now" to a radio legend.
Desmond Carrington died last week after a career spanning more than seven decades.
The 90-year-old, who lost a long-standing battle with cancer, famously broadcast his hugely popular Radio 2 show The Music Goes Round from a converted barn studio at his home in Dunning, Perthshire.
He left listeners in tears when he retired at the end of October, telling fans he was going to snuggle up with his cat, Golden Paws Sam, before ending with the traditional closing remark: "Bye, just now".
His funeral service will be held at Perth Crematorium on Wednesday, February 15.
His partner David Aylott said: "He didn't want flowers, but has asked for donations if desired to go to two charities that were very close to him – the British Heart Foundation and Doctors Without Borders."
Former Radio 2 colleague Tom Edwards paid tribute to his old friend in the latest Radio Times magazine.
He said: "He was one of our broadcasting greats, who always seemed to be around – just like the music he played, which covered so much and which he introduced with such knowledge."
Mr Edwards said: "I'm honoured to have been his friend and learn so many things from him.
"He always was so generous in giving his help and when I thanked him, he invariably said: "I'll be listening, Tom" – as I always listened to him.
"He was a gentle man in every sense of the word."
Carrington moved to Scotland about 20 years ago and always started his weekly show with the words: "Evening all, from home in Perthshire."
The star DJ began his broadcasting career in 1945. During the Second World War, he was posted to Colombo, Sri Lanka, where he joined the British Forces Broadcasting Service.
After returning to the UK, Carrington became a radio producer and an actor. In the 1950s, he began presenting Movie Go Round for the BBC Light Entertainment Programme. This station later became Radio 2.
Carrington's most famous programme, originally called All Time Greats, but later became The Music Goes Round, was a curated selection show, combining songs from across the eras according to a weekly theme.
He was awarded the Golden Badge of Merit in 1989 and voted Radio Personality of the Year in 1991.