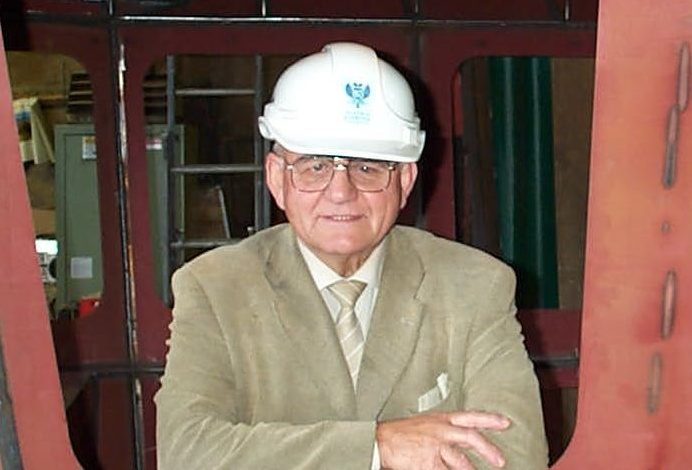 Former Perth councillor and well-known local businessman Jimmy Doig OBE has died aged 85.
First elected in 1966, Mr Doig  gave more than 40 years of service to local government as an Independent and served as council leader.
Born in Perth in 1931 he was one of five children and lived in the city's High Street and went to St Ninian's school.
On leaving school he took his first job at a creamery, delivering milk as a milkman.
After 17 years he started his own business as a milkman with his late wife, Jess.
Among those to pay tribute to Mr Doig was the current leader of the council, Ian Miller, who described him as "plain speaking, down to earth and fiercely proud of Perth and Kinross".
"Jimmy Doig will long be remembered for his many years of service to Perth and Kinross Council both as a councillor and leader," he said.
"I had the pleasure to work with him, as deputy leader, from 2004 to 2007 and took over the leadership from him when he retired.
"Jimmy was an Independent member of the council who was also pragmatic and could reach across the political divides when required."
Councillor Archie MacLellan said: "He provided strong leadership throughout his terms as leader and at all times was approachable and helpful to new councillors".
Councillor Alan Livingstone, who will also be conducting his funeral in his role as a minister, described his friend as "fair, tenacious, hard-working and without prejudice or bias".
"Perth and its people were always his priority," added Mr Livingstone.
In 2000 Mr Doig married Lorraine Caddell who also served as a councillor.
An avid gardener, he was also a dedicated fan of St Johnstone FC.
Mr Doig is survived by his wife, three children and four step-children and eight grandchildren.
A service to celebrate Mr Doig's life will be held at Perth Crematorium on Monday on Monday March 27 at 4pm.