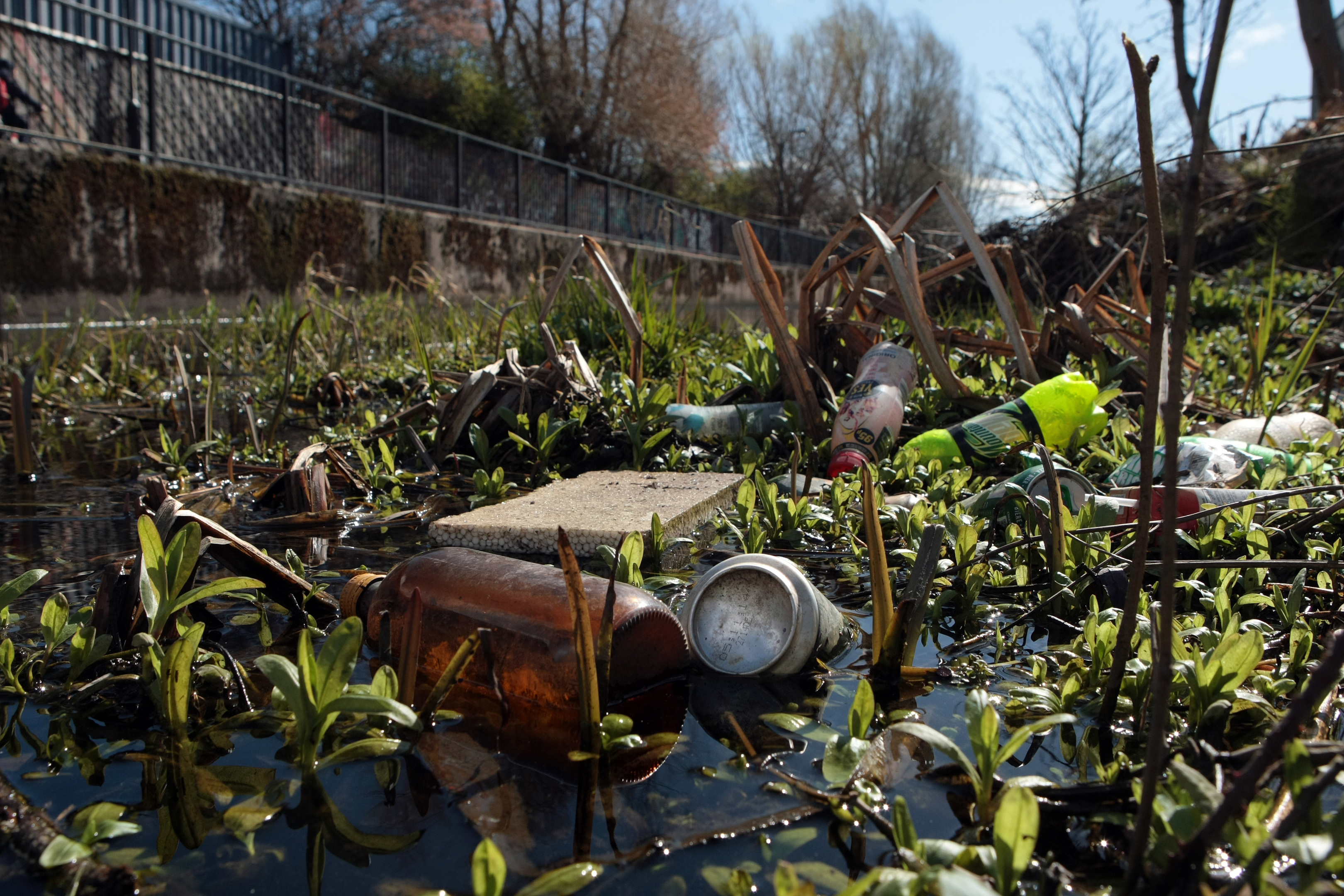 A popular Perth walkway has been branded "a disgrace" after becoming overgrown and strewn with rubbish.
Local councillor John Flynn said the Lade was in desperate need of an overhaul.
However the council insisted that excessive vegetation was important as it attracts wildlife.
"I've never seen it in such a state," Mr Flynn said. "It's totally overgrown in parts.
"Instead of cyclists using pavements the council should be promoting the Lade as a safe cycling route — it goes right through the city centre
"What could be a very pleasant walking route is a complete disgrace."
Meanwhile, vegetation is not cited as the only problem with Carole Noble, head of environmental services at Keep Scotland Beautiful said litter bugs were "a blight" on beauty spots.
She said: "Our recent reports on local environmental quality have highlighted a rise in incidents of litter and mess left behind by those irresponsible few who have no respect for our townscapes and countryside.
"However, more and more people are joining us in the fightback. More than 16,000 people are volunteering this spring to clean up. Communities are increasingly coming together to take action and show this sort of behaviour is unacceptable.
"We need a zero tolerance attitude to litter and fly-tipping, so that our green spaces, like the Lade, can be clean and green for us all to enjoy."
A spokeswoman for Perth and Kinross Council said the local authority was committed to improving the Lade.
She said: "The council's greenspace partnership officer is in the process of working with interested community volunteers regarding how the Lade area can be improved. These volunteers undertake excellent work in support of the Lade, which we greatly value.
"Additional funding of £50,000 for improving the Lade was agreed in February as part of the council's 2017-18 budget and we are currently looking at how this can most effectively be used, with these volunteers' input informing the priorities for the funding.
"We carry out regular litter clearance in and around the Lade including the removal of large items such as shopping trolleys when these arise. Vegetation on the banks is left to flourish and encourage biodiversity in this wildlife corridor in the centre of Perth.
"It is unfortunate that individuals choose to dump waste into the watercourse, which only serves to spoil the environment for everyone."