This video shows the moment a herd of cattle took over a Perth suburb.
The 10 runaway coos shocked residents of Kinnoull Hill on Sunday at about 1.40pm, with police called to bring them under control.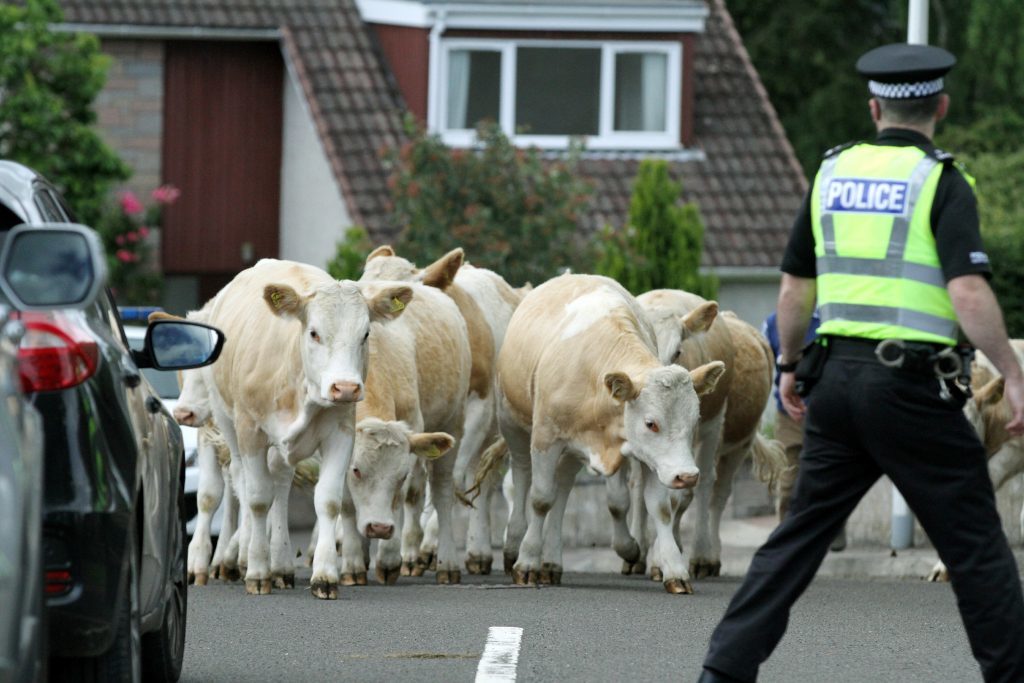 They were coaxed into a garden before local farmers helped them remove the livestock.
Local resident, Michael Drew, said: "We get the odd deer, but I had never seen anything like this."