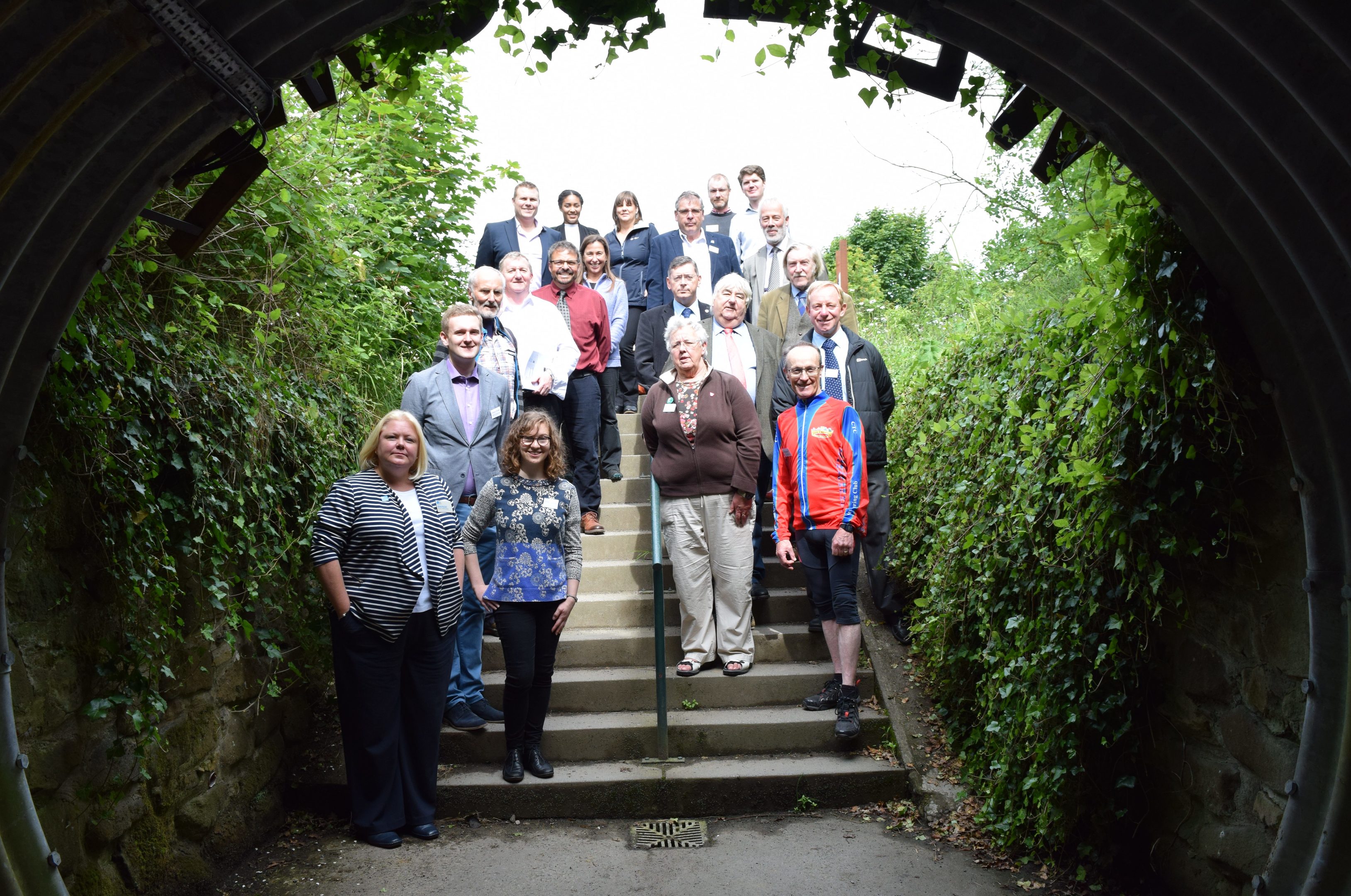 An £800,000 project that will put Loch Leven at the forefront of countryside access for the disabled has taken a step closer to becoming a reality.
The plan is to replace a 35-year old tunnel and steep steps below the B9097 to connect the "Sleeping Giant" path from Fife to the Loch Leven Heritage Trail.
A more accessible underpass would incorporate gentle slopes for wheelchair and mobility scooter users and provide unimpeded access for cyclists and families with young children in pushchairs.
Planning permission for the new underpass has already been approved by Perth and Kinross Council and RSPB Scotland are acting as project coordinators.
The nature conservation charity has so far contributed more than £15,000 of its own funds, as well as staff time, and raised £18,000 towards the design phase. It has also secured a provisional offer from Sustrans to fund 50% of the project.
Now the search is on to secure match funding for the underpass, a gathering of interested parties was told.
All four local ward councillors, Willie Robertson, Michael Barnacle, Callum Purves and Richard Watters, are supportive of the project and they joined MSP Alex Rowley, leaders of community groups at RSPB Loch Leven to hear the latest progress.
Councillor Ian Campbell, leader of the Perth and Kinross Council, who recently received a request from a stakeholder group asking for financial backing for the popular project, also attended.
"I am sure that all members of Perth and Kinross Council would like to see this project succeed and we will consider every avenue possible to try to help get a successful outcome," he said.
Mr Rowley, Mid Scotland and Fife MSP, said: "This project will give even greater accessibility to more of the national nature reserve and is very welcome.
"Everyone involved should be very proud of their achievements to date and their ambition to bring more people to experience Loch Leven."
Uwe Stoneman, site manager for RSPB Scotland's Loch Leven nature reserve, said they were thrilled to be helping people of all abilities experience the Loch Leven Heritage trail which now welcomes more than 200,000 visitors each year.