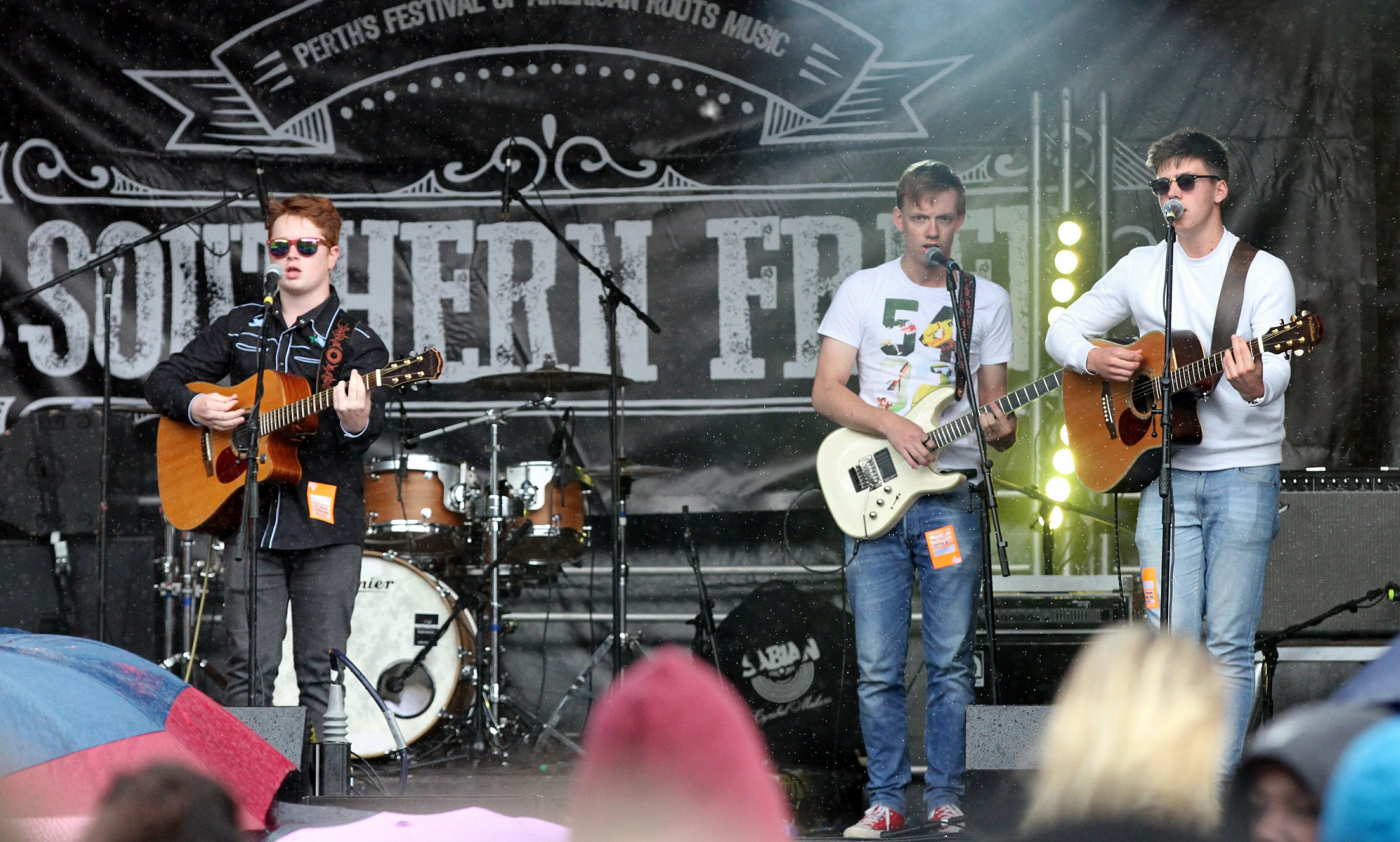 A wild celebration of Canadian music drew the curtain on another sizzling Southern Fried Festival in Perth.
The North Star show, featuring Del Amitri star Justin Currie, was one of the many highlights at this weekend's extravaganza of roots music and Americana.
Now in its 10th year, the festival has gone from strength to strength and attracts thousands of music fans from across the country.
A packed line-up of up-and-coming bands and a barbecue serving authentic southern soul food drew crowds to an outdoor stage at Perth Concert Hall throughout the weekend.
Security was visibly stepped up this year, following terror attacks on crowds in London. Concrete barricades were put in place to protect audiences outside the concert hall.
The festival kicked off on Thursday night with a tribute to late rock icon Chuck Berry.
Previously, Southern Fried has dedicated nights to – among others – Johnny Cash, Dolly Parton and Elvis.
On Friday night, festival favourite Nick Lowe headlined with a well-received solo gig.
The singer has been performing for more than four decades and has 
put out 28 albums of roots music, country, bluegrass, rhythm and blues and rock.
Along the way he has worked with Elvis Costello, Solomon Burke, Lucinda Williams and John Oates.
Nick's set featured some old favourites, as well as new material. He closed the show with a cover of Costello's Alison.
Saturday night was headlined by veteran singer Loudon Wainwright III, who will soon celebrate the 50th anniversary of his first album.
Since his 1972 breakthrough hit Dead Skunk, he has had his songs recorded by Johnny Cash, Bonnie Raitt and his son Rufus.
The fourth and final night of the show was brought to a close with a star-studded concert to celebrate the 150th anniversary of the founding of Canada.
Some of Scotland's finest singers and musicians teamed up with 
Canadian artists for the North Star gig.
Currie was joined by central belt songwriters Karine Polwart and James Grant.
Special guests from across the pond include Cyndi Cain and Joey Landreth, with a house band led by guitar 
maestro Stuart Nisbet.
The outdoor stage featured, to name but a few, True Gents, Wang Dang Delta and the Red Pine Timber Co.