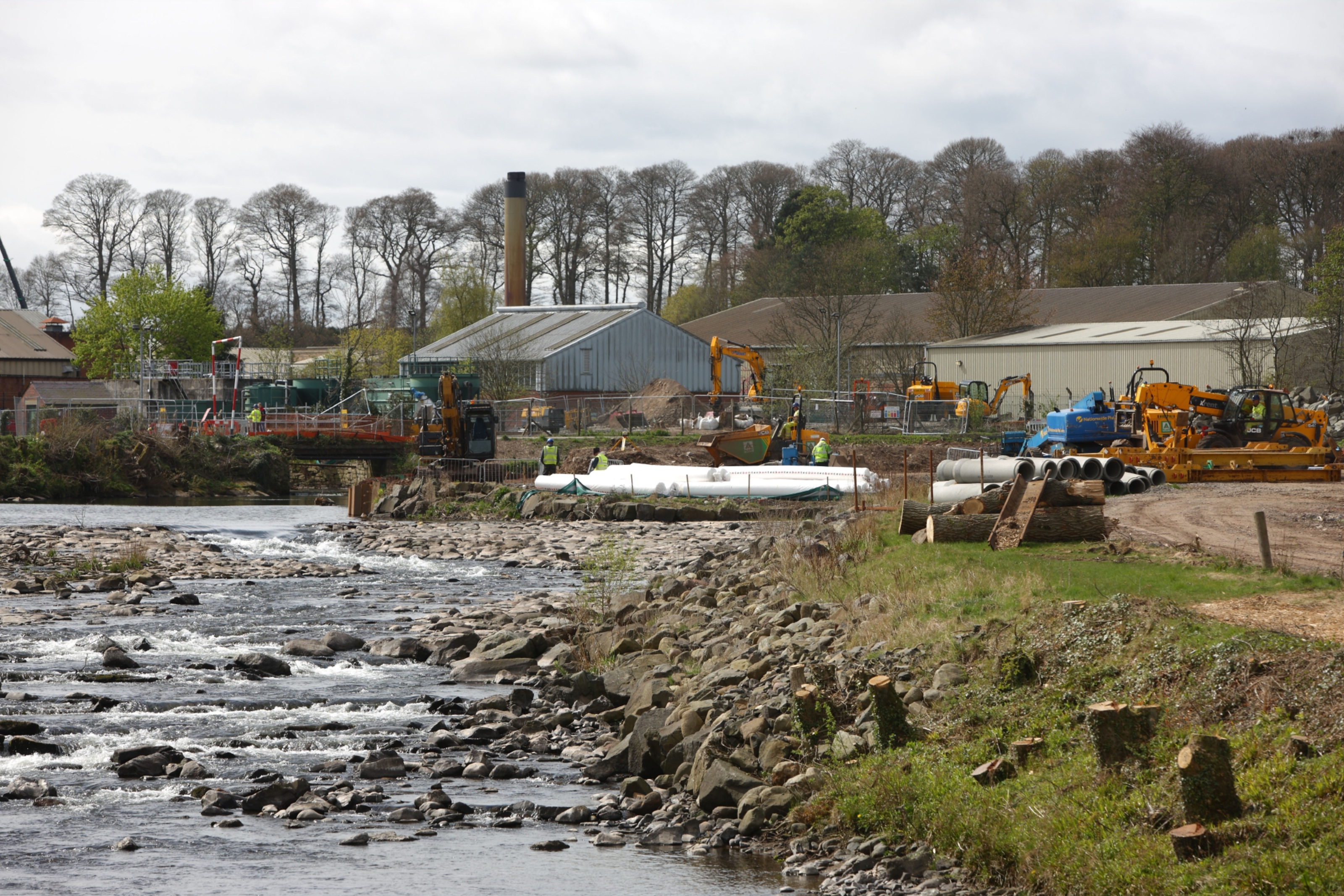 Construction crews working on a multi-million pound flood defences plan have reached a major milestone.
A main thoroughfare at the centre of the Almondbank protection scheme has reopened, ending 18 weeks of traffic upheaval.
Lochty Road was shut down in March to let Balfour Beatty engineers start work on a new bridge and walls along the East Pow Burn.
Residents, who at the time complained about a lack of consultation, faced a six-mile round trip to get in and out of Perth.
Working alongside Perth and Kinross Council on the £14.7 million project, Balfour Beatty put a series of measures in place to alleviate strain on residents including the re-routing of a key bus service and establishing a temporary breakfast club to allow parents to drop off children at school earlier.
Now council chiefs have issued a fresh traffic warning as work starts on the next stage of the project later this week.
The Black Bridge, an iron structure crossing the River Almond, will be shut for eight weeks from Thursday. Vehicles will be diverted along Main Street and over the road bridge.
The Black Bridge was put in place in 1996 to replace the former crossing which was washed away in flooding three years earlier. It is particularly well-used by cyclists and is on the national route between Dundee and Pitlochry.
A council spokeswoman said: "We regret any inconvenience this may cause."
Hector Macaulay, Balfour Beatty's regional managing director for Scotland said: "We have reached another key milestone in the delivery of the Almondbank flood protection scheme, with the reopening of Lochty Road on schedule.
"We recognise the inconvenience that the road closure has caused to the travelling public and thank them for their patience over the past few months."
He added: "Work on site is progressing well and I am pleased to note that we continue to build momentum in creating employment opportunities and supporting the local economy through the extensive use of local suppliers and contractors."
The action plan was agreed in 2011 after a spate of flooding.
After a major incident in 1993, the area was hit for a second time in 1999 when torrential downpours led to mud and water lying on the Almondbank playing fields.
In 2014, the Scottish 
Government announced a contribution of £11.6m towards the £14.7m project.
Work is due to be completed by spring next year.