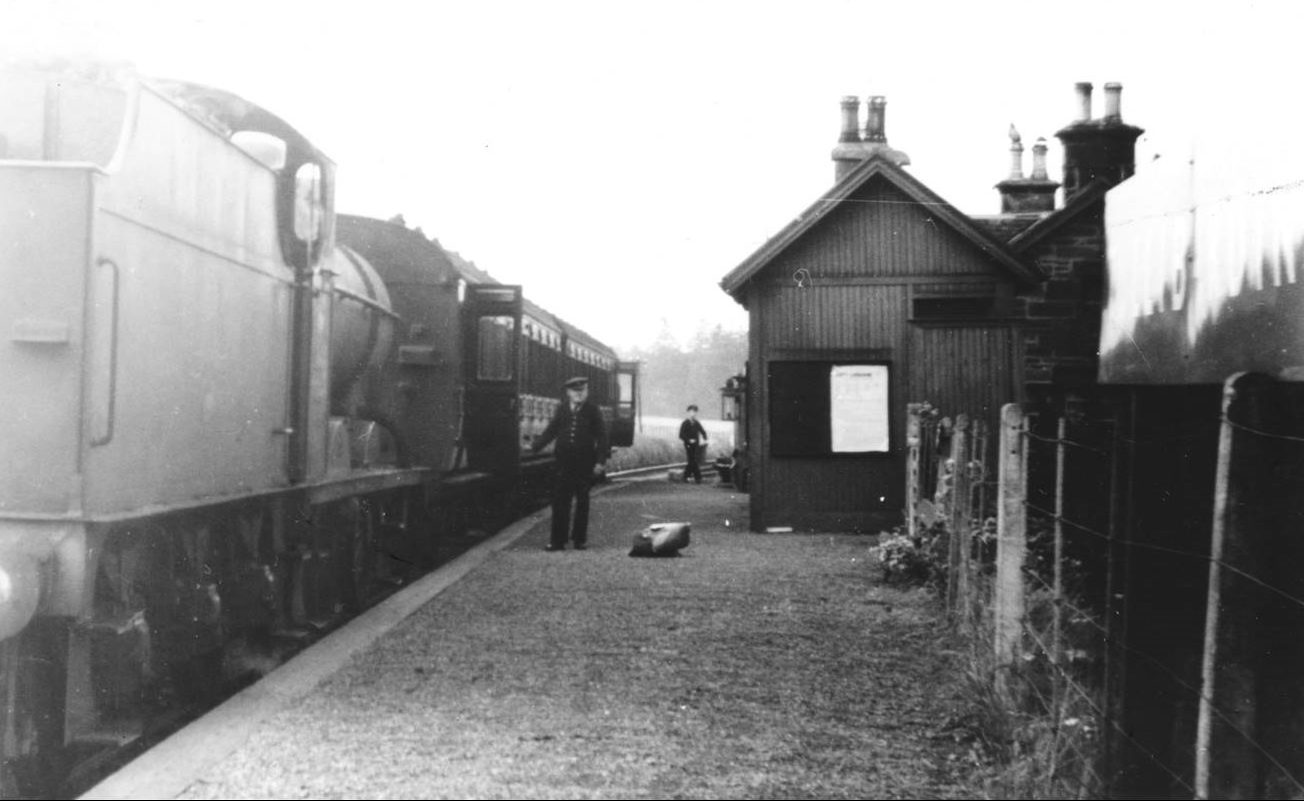 The golden age of rail will be remembered and celebrated at an event being held in Crieff early next month.
"The Crieff Lines Railway Festival has been organised to mark 50 years since the last train ran in Upper Strathearn, and to have a closer look at the benefits the lines brought to the area," explained organiser Dave Ferguson.
"I am daily getting people saying they are looking forward to the event as they have fond memories of the trains and many of the members of staff from the local stations, or who worked on the trains.
"It has been a lot of hard work by a number of people, but I have found it very worthwhile, especially hearing all the personal stories which I can't get from my researching the old local papers."
The festival will be held over Friday, Saturday and Sunday, September 1, 2 and 3, centred on the Strathearn Community Campus.
On Friday September 1 there will be a talk starting at 7pm by John Young who is the author of the book Branch Lines of Strathearn. He will be speaking about the lines in general and how the area developed with the coming of the railway.
The following day, from 10am to 4pm, at the campus there will be various organisations with stands as well as presentations on the Crieff lines in general.
Visitors will be able to see footage of the last days of the lines which will be shown throughout the day.
Organisations attending include the Scottish Model Engineer's Trust who will lay on miniature railway rides, Scotrail Alliance and Strathallan Community Rail Partnership, Friends of the West Highland Lines, Caledonian Railway Association, Scottish Railway Preservation Society, Dundee Museum of Transport, Strathearn Classic Car Club, and Perth & District Model Railway Club.
On Sunday September 3 there will be two guided walks. The first, Robbie's Box to Lady Mary's Walk, will follow the railway route through Crieff looking for what's left today, and will last about two hours.
The other walk, Dalchonzie Siding to St Fillans, is a slightly more strenuous walk of about three miles, but participants are advised that the day including travelling could take more than five hours.
To book the talk or walks go to Strathearnreception@pkc.gov.uk or telephone 01764 657700.