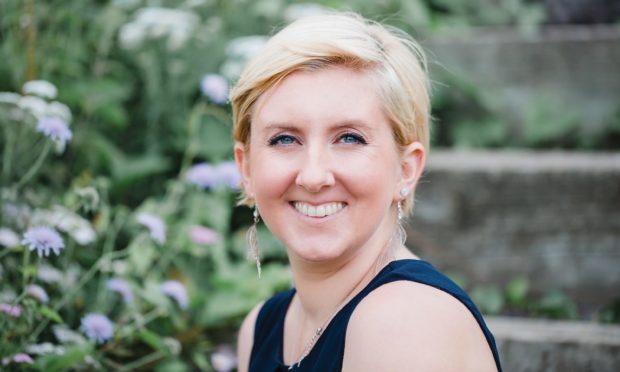 A Perthshire woman's remarkable attitude in the face of being diagnosed with "terminal" cancer has inspired her to write a book which is a life lesson to all.
To describe Fi Munro of Errol as positive is a massive understatement – she has turned a journey which would have broken the strongest wills into a recognition of what is important in life for everyone.
"Today, I am living the best and most fulfilling days of my life not in spite of cancer, but because of it," said Fi, 32, who was diagnosed two years ago with non-genetic stage four ovarian cancer.
Following her diagnosis, recovery and health became her full time job and through a reinvention of herself as a yoga teacher discovered the true roots of happiness.
Her book Love, Light and Mermaid Tails – One Woman's Healing Journey Back to Wholeness Through Stage Four Cancer, is an honest, open and often tear-jerking account of her experiences.
Fi says anyone battling cancer has some serious soul-searching to do.
"Every choice about survival comes at a price, an adjustment, a sacrifice, a new way of living," she said.
"In this exchange between life and death we discover who we are. We discover what truly matters to us and, above all, we discover that the most valuable thing we possess is not our looks, our career, our house or our possessions. It is being alive. It is life itself.
"In reality, nothing else matters. The purpose of life is to live with joy and kindness and love in our hearts in all that we do. This knowledge is what cancer gave me in return for the payments I made."
Her take on a life that has dealt her the most serious of blows has won her a wealth of admirers – she has more than 110,000 followers for her blog – and she is already planning a follow-up volume on the rewards of carrying out random acts of kindness.
She will launch Love, Light and Mermaid Tails on September 27 from 7 to 9pm at AliBob at Cairn O'Mohr, Errol, the café where she wrote the book. For tickets go to Eventbrite and search Fi Munro.