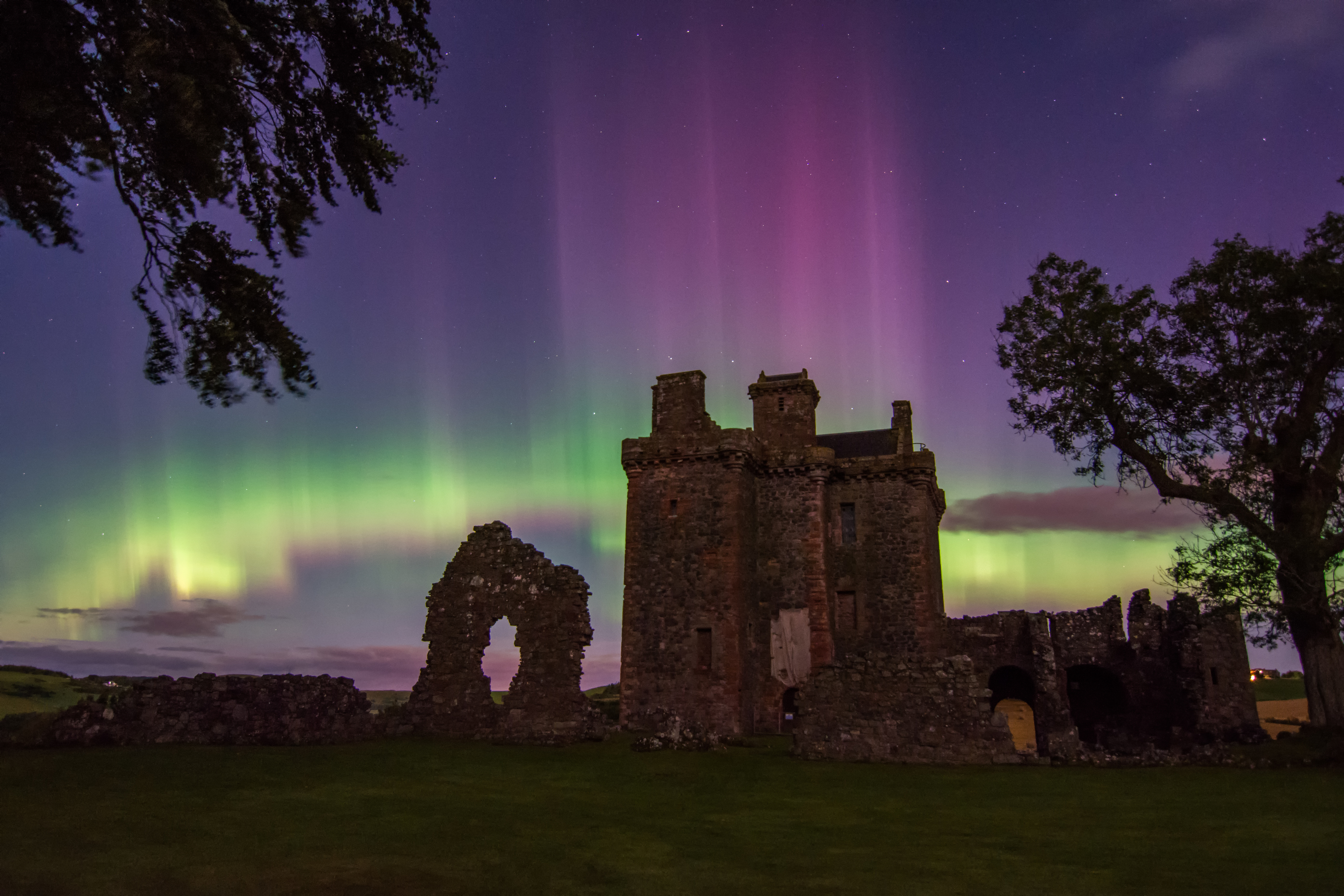 Stargazers in Tayside and Fife were treated to a remarkable display in the night sky in the small hours of Friday morning.
The aurora borealis were shimmering green and purple above Scotland with locals in Courier Country treated  to some of the clearest views of the phenomenon.
Photographers across the region abandoned plans for a good night's sleep on Thursday evening to capture images of the Northern Lights.
In the likes of Dundee and Perth their patience paid off when clouds cleared and the aurora put on an epic display.
Aurora Service Europe had forecast an "incredible show" above the UK, Ireland, Denmark, northern Germany and Estonia earlier this week.
Among those who captured the display was Scone photographer Katherine Fotheringham, who made her way to Balvaird Castle where she took a striking image.
The mother-of-two, who founded Fox in the Snow Photography with Andy Clark, said it was worth making the 20 minute drive in the dead of night for the sake of the photo.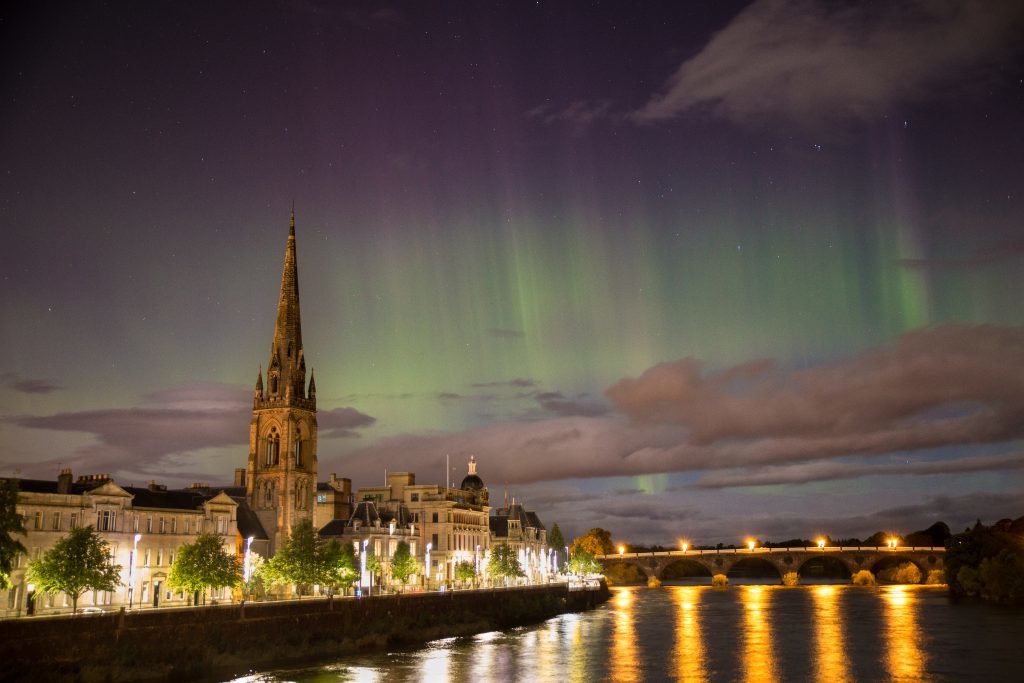 Mr Clark, of Perth, also captured a stunning image of the aurora above Perth – where they were visible despite light pollution and the bright moonlight.
Speaking on Friday afternoon Mrs Fotheringham, 39, said: "I knew that they were going to be on towards the end of the week, I watched the stats to see if they were likely that night. I thought I'd go out and try to find a good spot.
"I was really happy with the way it worked out, it couldn't have worked out better.
"I have been doing this for the past couple of years. I live in Scone and normally photograph them up the back road to Scone.
"It is totally worth it. I was pretty tired in the morning but I would have been gutted if I'd missed it.
"I stayed for a few hours and came back to Perth. It was showing in Perth which I have never seen, above street lights as well."
She added: "It is totally worth it. There are lots of folk who say it is on their bucket list. Go out and try and see them. Once you see them then you are hooked."
The Northern Lights are a phenomenon caused by the interaction of high-energy particles and neutral atoms in Earth's atmosphere – causing breathtaking spectacles in the night sky.