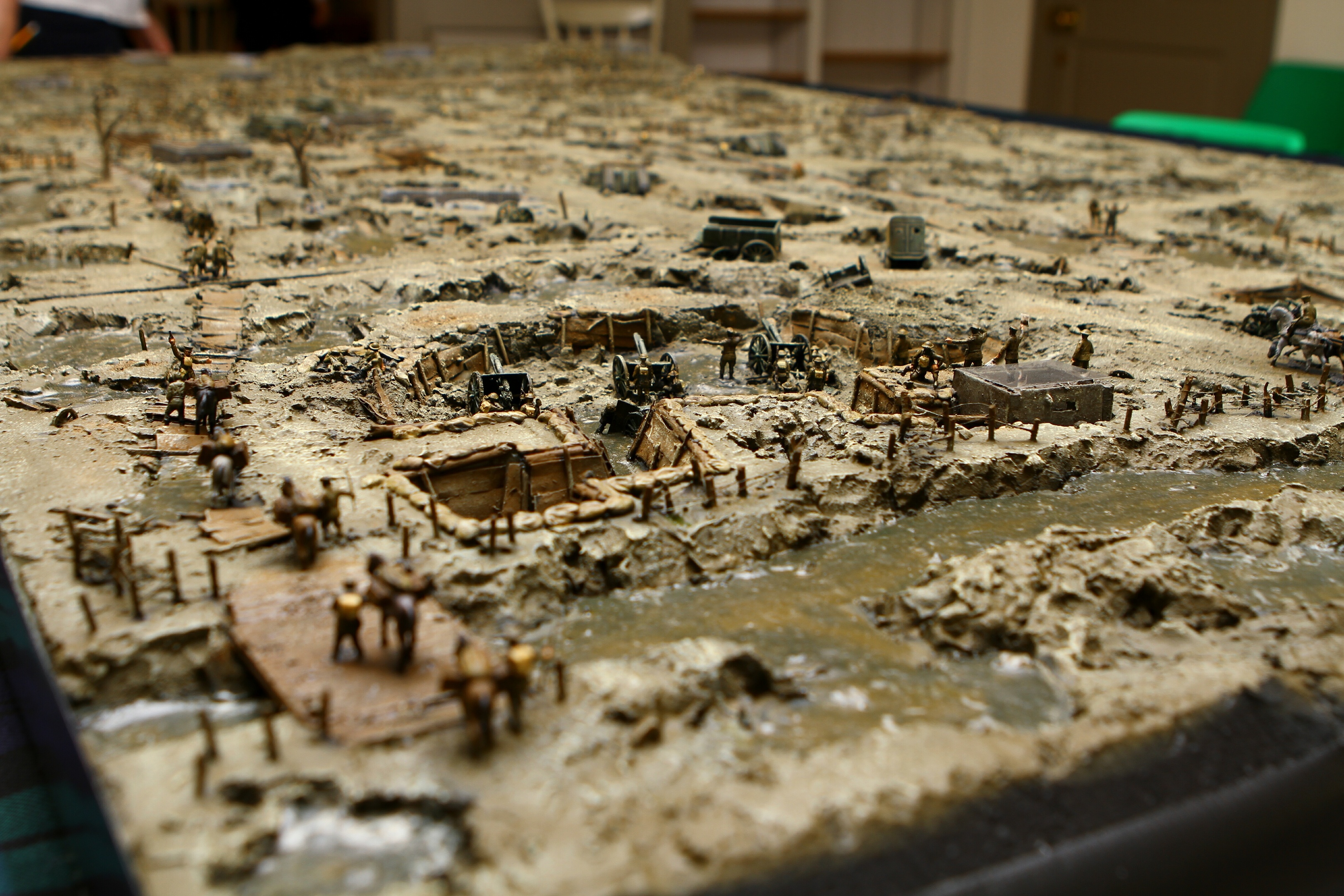 A vast diorama of the one of the First World War's most famous battles has gone on display at the home of The Black Watch.
The stunning model graphically depicts the horrors of Passchendaele where hundreds of Perthshire men were among almost half-a-million killed.
It has gone on display at the Black Watch Castle and Museum in Perth where it will remain for a week.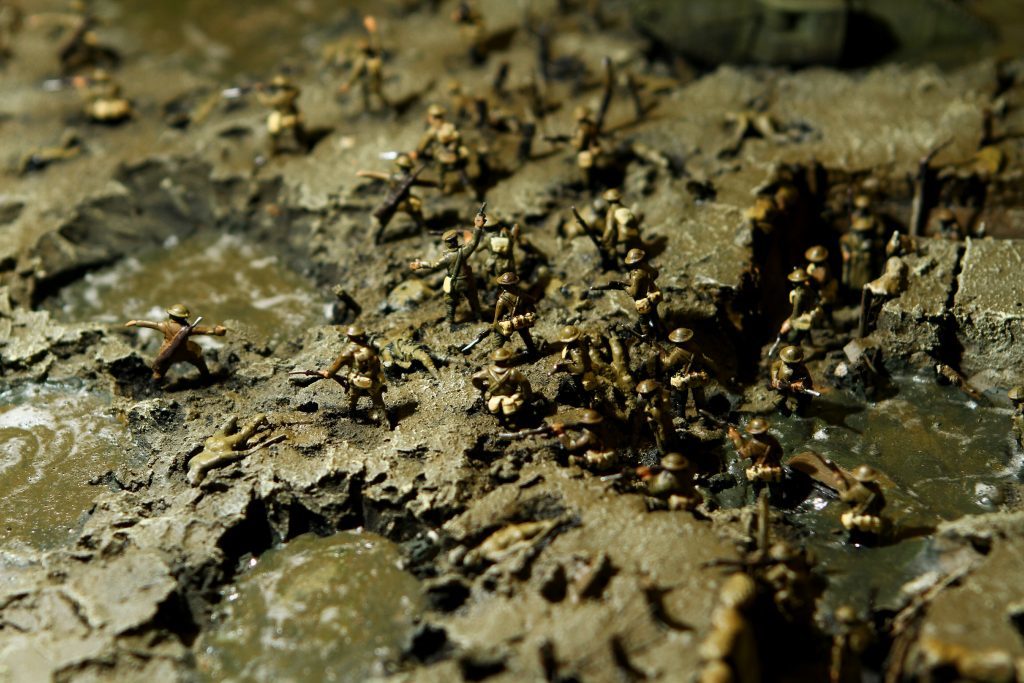 The model was created by artists David Campbell and Neil Thomson for the recent Crieff Remembers Exhibition, where it caused quite a stir.
Now transported to Balhousie Castle in sections, it has been rebuilt and will provide visitors with a stunning representation of the conflict.
It shows a furious assault by the British army against a formidable German defensive position in exceptional detail.
In painstaking detail, it depicts the pockmarked, mud-filled landscape of the fields of Flanders where the landscape was obliterated by millions of artillery shells.
Also known as the 3rd Battle of Ypres, the Battle of Passchendaele was the major Allied campaign of 1917 fought between July 31 and  November 10.
It is renowned for the huge loss of life, muddy terrain and indecisive nature of the battle.
Torrential rain turned the churned earth into a quagmire, giving the struggle the evocative name 'The Battle of the Mud'.
Going 'over the top' was a death sentence for many young men as the conditions made movement almost impossible.
Over 100 days of heavy fighting – in which 50 Scots Battalions played their part – an estimated 245,000 allied soldier and 215,000 German soldiers were dead, wounded or missing.
Hope Busák, curator at The Black Watch Castle and Museum, said she hoped visitors would take the opportunity to gain a renewed appreciation of the conflict.
"We are pleased to have the opportunity to display this remarkable artwork," she said.
"It offers a physical representation of a section of the battlefield in incredible detail, giving visitors a unique perspective."
Learning and access officer Charlie Trzeciak added: "This diorama gives a real sense of the sheer destructive scale of the Battle of Passchendaele.
"Also on display from The Black Watch Museum archive will be a selection of soldiers' letters all written during the First World War.
"The combination of the diorama and letters will give a unique insight into the experiences of those who fought on the front lines."
The diorama will be on display until September 22.