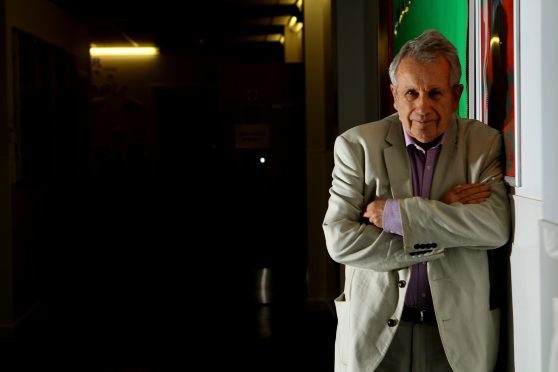 The annual Bookmark Festival brought large crowds to Blairgowrie over the weekend, with a diverse range of authors and speakers taking part.
Saturday began with the visit of an event favourite, as a big audience greeted broadcaster and celebrated BBC war correspondent Martin Bell.
Crime authors were a key part of the bill, with Chris Brookmyre opening the event with excerpts from his latest Jack Parlabane novel Want You Gone.
He was soon followed by Lin Anderson who brought to life the latest investigation undertaken by her own central character, forensic expert Dr Rhona MacLeod.
Great British Bake Off star Flora Shedden, meanwhile, discussed her passion for cooking, her cookbook and her hopes for her new bakery.