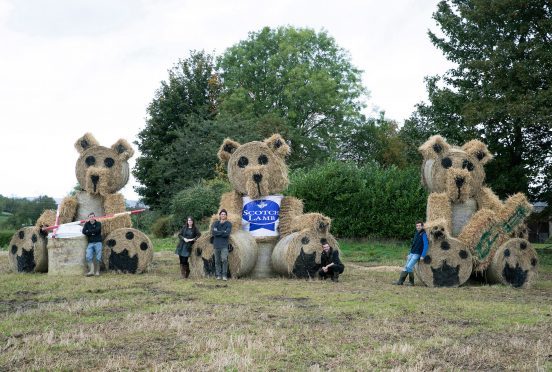 The roads authorities have warned drivers not to be distracted by a traffic-stopping giant teddy bear band made from straw bales.
The artwork at Bankfoot reportedly caused long tailbacks in Perthshire at the weekend as motorists slowed to admire them.
PICTURES: Why have these amazing straw bale artworks appeared along the A9?
Traffic Scotland reported "very slow traffic" between Redgorton and Stanley on the A9, later adding: "They might be cute but please keep moving".
The teddy band was selected as the winner in the national Young Farmers' bale art competition by Dundee TV presenter Lorraine Kelly.
The club behind the work of rural art is Bankfoot JAC whose entry was from a line-up of six finalists in the Scotland-wide competition.