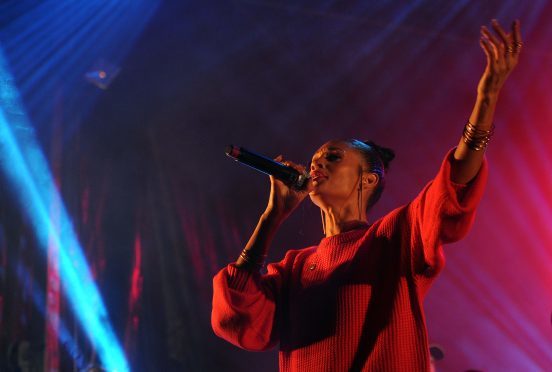 A Perth church has played host to a group of pop stars, with one in particular impressing the minister.
With the main stage of  the city's Christmas lights switch on only a short walk from the newly-refurbished St Matthew's on Tay Street, it is seemed the ideal place for a green room for the stars on Saturday.
The Reverend Scott Burton said: "To have East 17, Mud, The Hunna, Boyzlife and Alesha Dixon mixing with our voluntary catering team, our administrator and property convenors was just such fun.
"They all were so very complimentary of the welcoming space and the warm hospitality offered.
"Alesha Dixon not only performed live outside the church entrance, but she had a 'meet and greet' for over 100 children and young people as part Perth's preparations for the Year of Young People 2018."
Mr Burton said she spoke "sensitively and wisely" about compassion and kindness being important in everyone's lives.
He added that she addressed controversial topics like gender equality, LGBT rights, domestic violence and confidence and self-image for young girls particularly on social media.
"To be honest, I'm not sure I could have named any one of Alesha Dixons's hit songs if anyone had ever asked me," said Reverend Burton.
"However, I must say I was quite overwhelmed with how impressive she was in encouraging these young people who came into our church premises and ended up hearing such positive affirmation from a pop star they clearly thought a lot of.
"I'm so proud that we were able to make this happen."