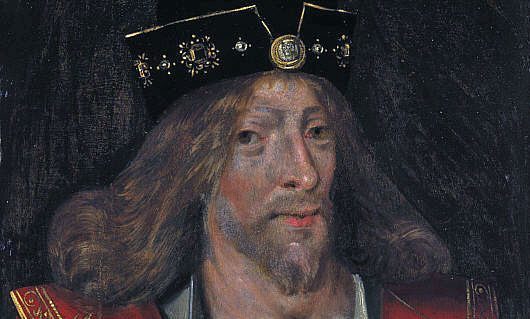 A Perth pub is being transformed to celebrate an extraordinary find in its basement.
A team of historians spent two days underneath Christie's Bar on Kinnoull Street earlier this summer, searching for a trace of one of Scotland's most grisly murder scenes.
They found irregular stonework in the cellar belonged to the ancient Blackfriars Dominican Friary where King James I was staying when he was assassinated in 1437.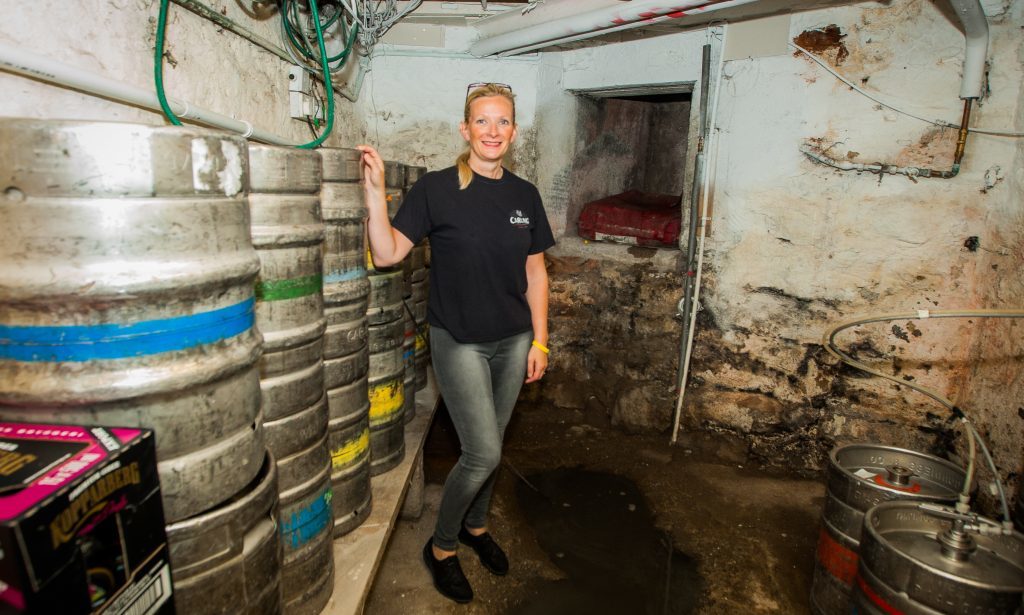 The study was carried out by Scotland's Urban Past and the Perth and Kinross Heritage Trust (PKHT), and is part of a wider search for the king's final resting place led by Stirling University.
To celebrate the remarkable discovery, the pub is being given an extensive make-over to highlight the building's history and hopefully bring in more tourists.
The bar, which has been called Christie's since the mid-1980s, will be renamed King James. A glass panel is also being installed to give visitors the chance to see the friary remains in the cellar.
The King James will re-open at the weekend after three weeks of renovations.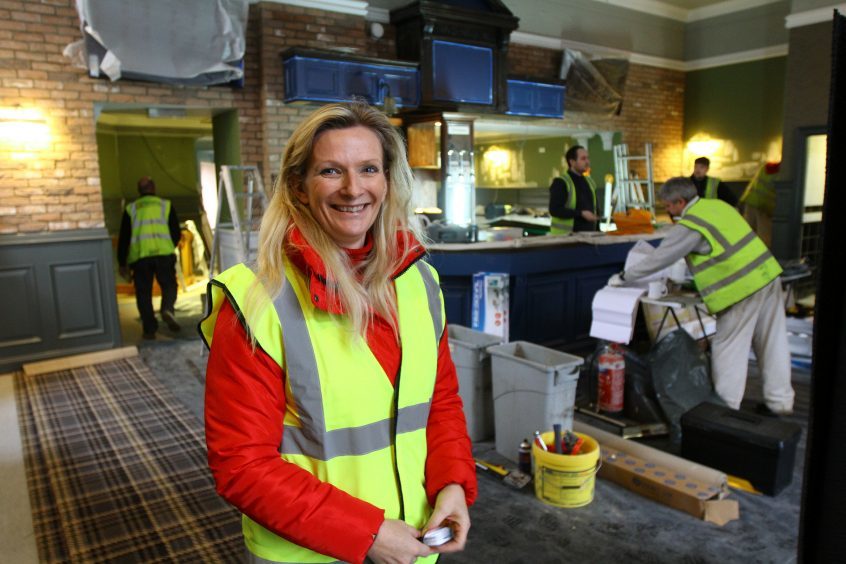 Owner Helen Ratcliffe, who took over the establishment with her husband Billy eight years ago, proposed a historic redesign to pub operators Greene King.
"I thought something like this was just too important to keep hidden," she said.
"I think this is a piece of history that visitors to Perth will really want to see."
The PKHT's Gavin Lindsay, who took part in July's cellar search, welcomed the move.
"It's really great to see people getting exciting about Perth's urban archaeology and taking a pride in their city's rich medieval heritage," he said.
"We never imagined such a significant outcome when we were planning the building recording workshops with Scotland's Urban Past, but we're delighted to have sparked imaginations and increased awareness in the relatively unknown story of the Blackfriars Monastery and its connection to the murder of King James I of Scotland."
A Greene King said: "The historical significance of the discovery is extremely exciting and we're delighted our pub is a part of this important piece of Perth's history."
He added: "We're proud of the work carried out at the pub and hope it continues to draw visitors from far and wide, who can now see a fascinating piece of Perth's history and also learn more about its significance to the wider area."
The work is being carried out by Edinburgh-based George Nicolson Decorators.
It is believed the stonework is the only remains of the old friary, which dates back to 1231.
King James had been imprisoned for 18 years by the Lancastrian Kings of England.
He made a triumphant return to Scotland in 1424 with a huge ransom on his head.
Thirteen years later, James was staying at Blackfriars in Perth when he was killed.
His body was found in a stinking sewer below the monastery.
The friar was one of three religious houses which were largely destroyed – reduced to just bare walls in three days – during the 1559 reformation.