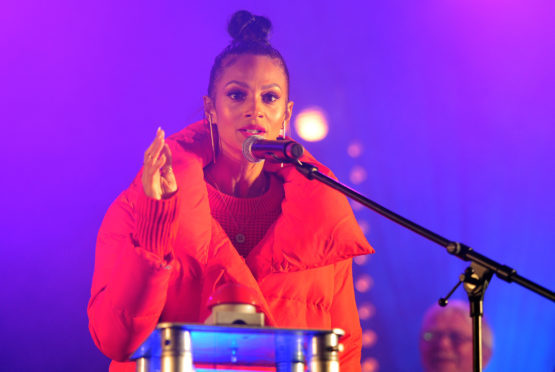 Charging people to attend the Christmas lights switch-on in Perth could drive the crowds away, MP Pete Wishart is warning.
He is calling for any moves in this direction to be scrapped.
The option of paid for access to events like the switch-on is to be examined by the council as a possible means of income generation.
SNP MP Mr Wishart is concerned that any move to charge could put people off visiting the city and lead to them attending rival events elsewhere.
He has now written to Councillor Murray Lyle asking for this avenue not to be pursued.
"I have written to the leader of the council to ask him to abandon these senseless plans," said Mr Wishart.
"The lights switch-on and the winter festival have been well attended events in the past and encourage a lot of people to visit the city centre.
"It would be foolish to jeopardise the success of this event and I have already heard from people to say a charge would encourage them to go to events in neighbouring cities, such as Dundee and Stirling.
"I sincerely hope that the Tory administration will listen to the number of Perthshire residents who feel that this would be a huge backwards step for Perth, especially at a time when we are building a real reputation for cultural events and festivals.
"I ask the leader of the council to abandon these plans now before the perception starts to get out that the event is going to be expensive for Perthshire families to attend."
The switch-on ceremony which last year featured singer Alesha Dixon attracted 80,000 people and the Light Nights event was attended by 50,000 visitors.
A council spokesman said they were looking at 'achieving income generation' across the full range of events it organises, not just the winter festival programme
"This would be both through sponsorship arrangements and options for paid for access to activities," he said.