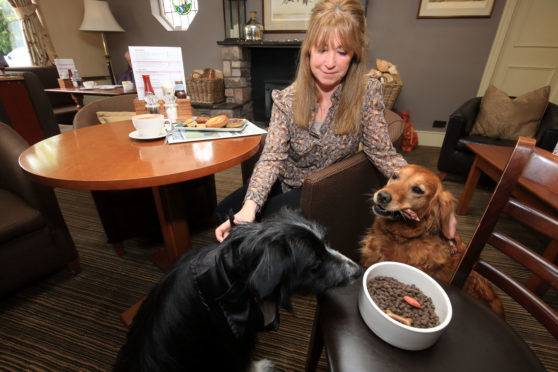 A Perthshire tourist town has gone doggy daft as almost all of its cafes and restaurants are now offering a three-course canine menu.
Hounds can now enjoy the same luxuries as their owners when they visit Crieff, thanks to 10 businesses signing up to the 'Doggy Dining' scheme.
Two thirds of the town's cafes and restaurants are offering the locally-sourced food for dogs, and a further three allow animals inside while their owners eat, as part of the initiative by Discover Crieff to create a unique selling point for the gateway to the Highlands.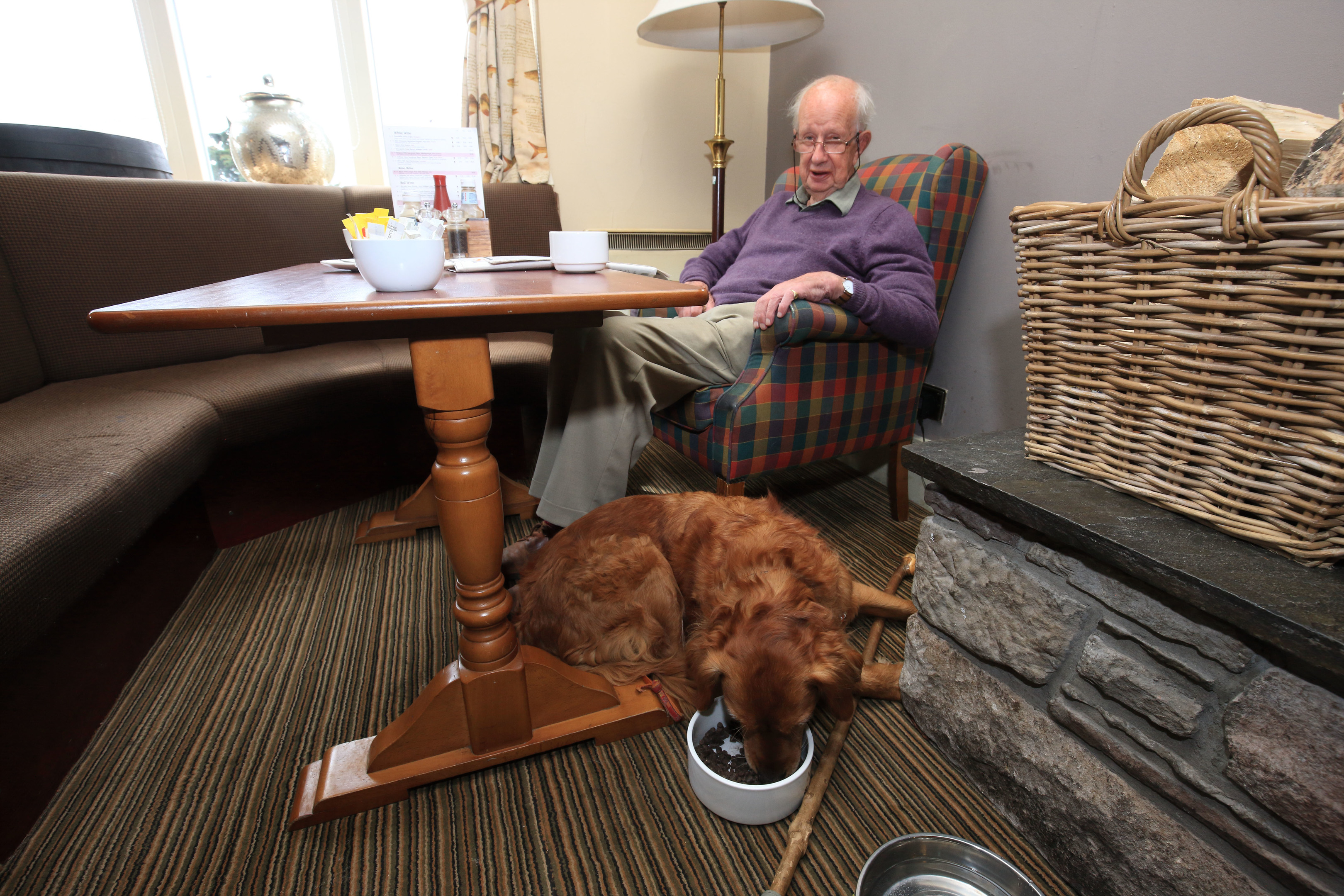 With seven choices, from bones and buffalo ears to coffee and cake, there is something on the menu for even the fussiest of pups, starting at just 10p per item.
While other places in Scotland offer food for dogs, it is believed Crieff is the only town with so many eateries on board.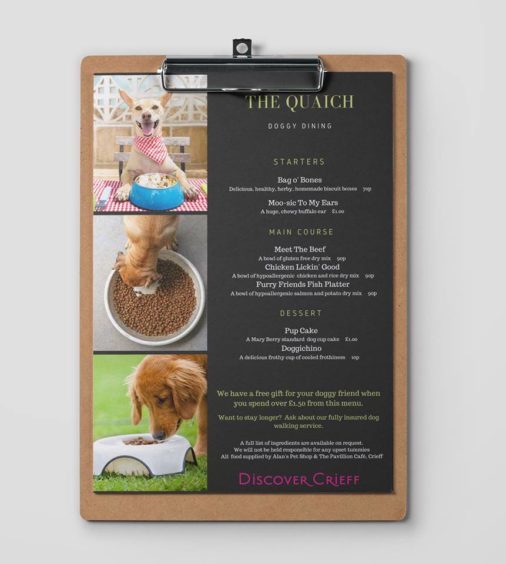 Discover Crieff marketing manager Michele Bilsland hopes the initiative will attract dog owners from across the country.
"Our four-legged friends are undoubtedly an important member of the family and they love to feel part of the pack," she said.
"Most owners are anxious at the thought of leaving their best friend behind in a kennel, only to then suffer the additional guilt when they see the doggy heaven of Crieff's spectacular hills, rivers, forests and parks.
"Despite having an abundance of scenery and walks, along with plenty of dog-friendly accommodation providers, Crieff really needed to do something that bit extra that no other town does and here it is."
As well as supporting local businesses by sourcing all dog-friendly ingredients within the town, an additional walking service is on offer for pups who need a toilet break after their meal, while comfy beds are provided for those who prefer an after-dinner snooze.
Participating cafes and restaurants have a 'We Do Doggy Dining' sign in their window and visitors can check ahead of their visit on the Discover Crieff Facebook page.
---
OK for TJ
They say a dog is a man's – or woman's – best friend and there's nothing I like better than a long Sunday afternoon walk with mine, a springer spaniel called TJ, writes Emma Crichton.
The downside of that is at the grand old age of 13 (91 in dog years!) before long he needs food, water and a good snooze.
Knowing I can take TJ for a long walk in Crieff's many hills, forests and parks and have 10 cafes and restaurants catering to dogs just a stone's throw away will make it a go-to choice for future day trips.
With a three-course menu full of locally-sourced food to choose from, starting from just 10p per dish, my pooch can eat like a king while I enjoy my own lunch or a quick coffee and cake.
Throw in the option of a walking service and dog beds on hand for an after-dinner snooze, I'll be keeping an eye out for the 'Doggy Dining' sign on my next visit to Crieff.