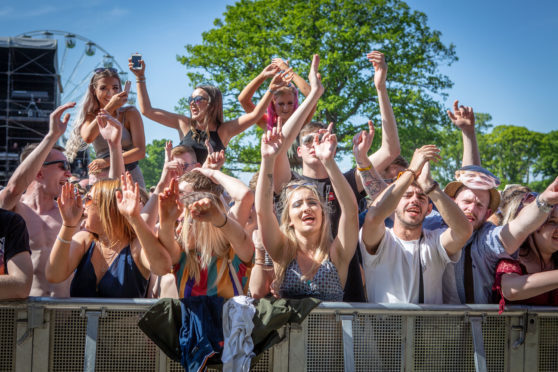 Perthshire's Scone Palace looks set to become a leading music venue following the success of BBC's Biggest Weekend.
Some 20,000 people descended on the estate for the two-day festival, sparking calls for more events in future.
World-famous acts including Noel Gallagher's High Flying Birds, Simple Minds, Emeli Sandé and Amy Macdonald wowed the crowds on Saturday, following Radio Three's classical and jazz showcase on Friday.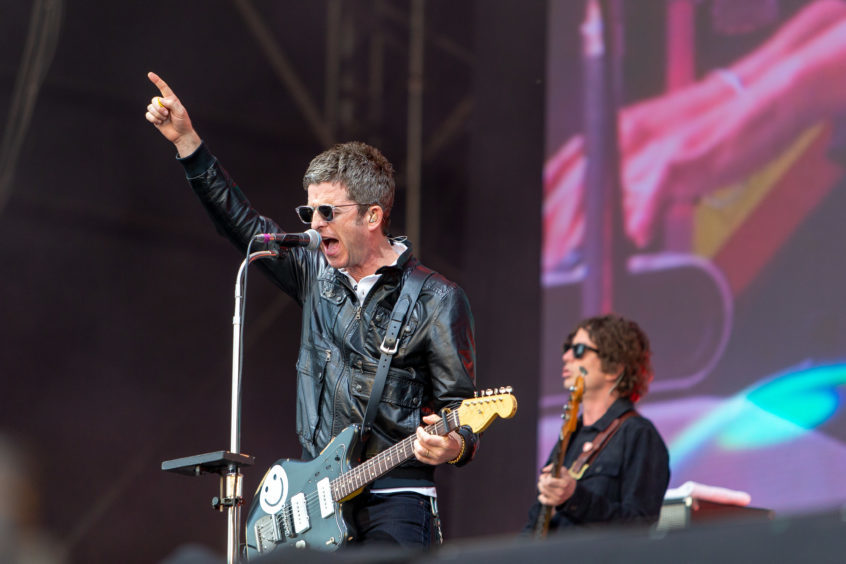 A delighted Stephen Brannigan, head of house opening at Scone Palace, said: "I 100% want to see things like the Biggest Weekend happening more often in Perth.
"We had a debrief after the event last night and the response has been fantastic. Working in partnership with the BBC, the council and everyone else who was involved made it possible for us to hold such a fantastic event. We would like to work with them again for future events — that would be the dream scenario.
"We have shown we can accommodate an event of  this scale so we will be looking to host more in future."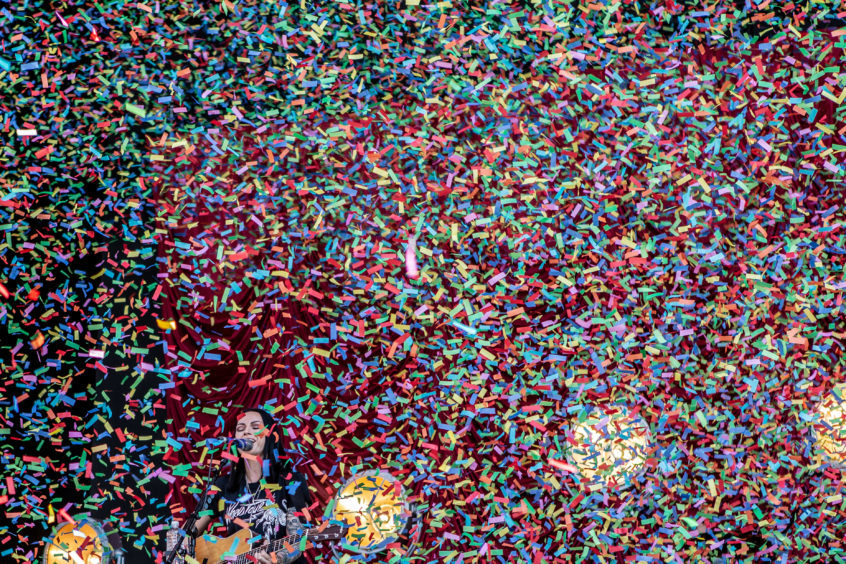 Radio Two presenters Sara Cox and Ken Bruce hosted the festival on Saturday and both want to see smaller cities included in the festival circuit.
Sara said: "I know myself coming from Bolton that there's nothing more annoying than listening to the radio and people are talking about festivals in London.
"When you're in Perth, Dundee or Bolton you don't give a monkey's so it's good to come to places like this because they're so beautiful and fans get to enjoy the music."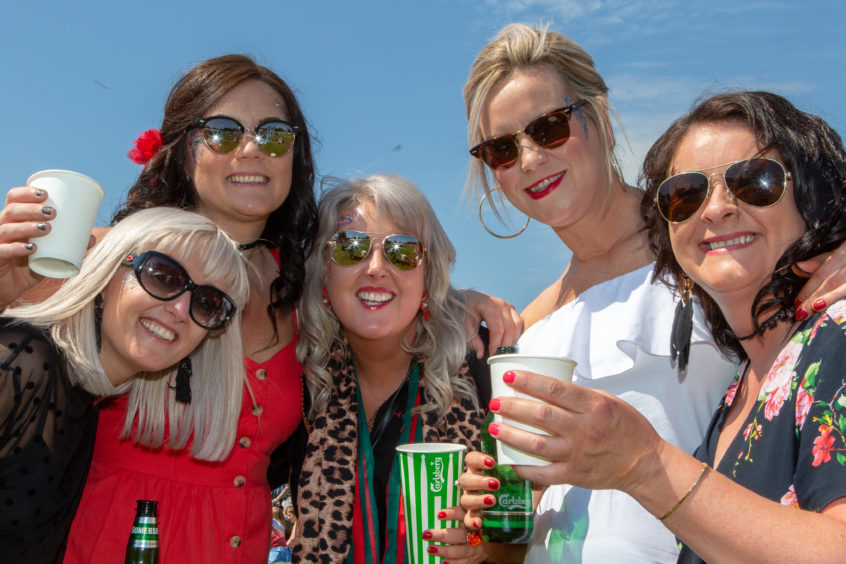 As well as soaking up the atmosphere at Scone, Glasgow-born Ken Bruce took the opportunity to enjoy Scotland's national drink during a visit to Glenturret Distillery, near Crieff.
He said: "For us to do something like this is fantastic because it gives people who live in this part of the world something right on their doorstep.
"The big cities attract big artists cause they have the biggest venues but that can mean a lot of expense for people who live in places like Perth when you consider the cost of the ticket, transport and hotel expenses.
"It's really important for the BBC to put people over profit and hold festivals in smaller towns and cities."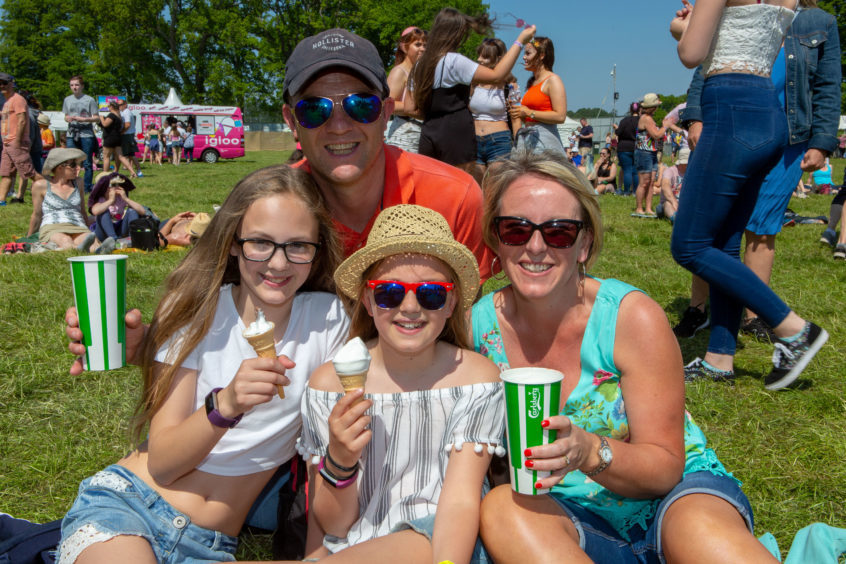 Gillian Croft, 33, from Auchterarder enjoyed the festival as an early celebration for her birthday on Monday.
She said: "It has been a great day and atmosphere and the weather has just been a bonus.
"I don't go to a lot of music things any more since I had my wee ones so it's great that they have brought the event to us."
And sister Alison Croft, 30, took advantage of the event on the outskirts of her home village of Scone, to experience a festival for the first time.
"The music is good and the weather is great, what more can you ask for?. I'd like to go to more after being here," she said.
Martin Loy, 28, from Scone, said: "I always went to T in the Park it was the best festival and I've really missed that so it's good to have something back in the area."
Scottish singer Amy Macdonald is hoping for a return of T in the Park, following its absence over the last two years.
The Perthshire festival did not go ahead last year following health and safety concerns after its move to Strathallan Castle in 2015.
But the Bishopbriggs-born star, who is engaged to St Johnstone football Richard Foster, would like to see a revival of Scotland's showcase festival.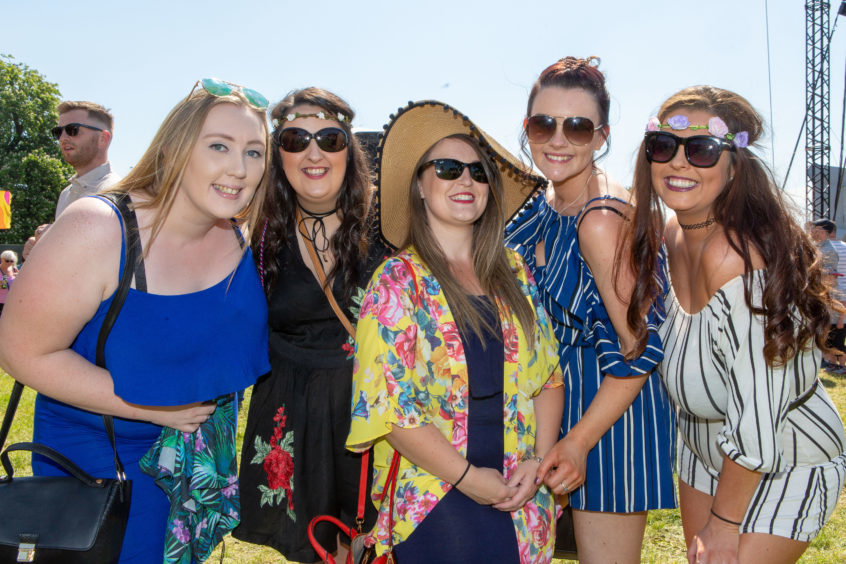 At BBC Biggest Weekend on Saturday, she said: "I still hold out hope that T in the Park will come back.
"I know it had a few teething problems moving to the new location but it was such a great festival so it's great to have something back in this area, especially something so different.
"I was at T in the Park in 2006 and I said to my friend, 'one day I'll play at this' and I did but I didn't think it would be the very next year."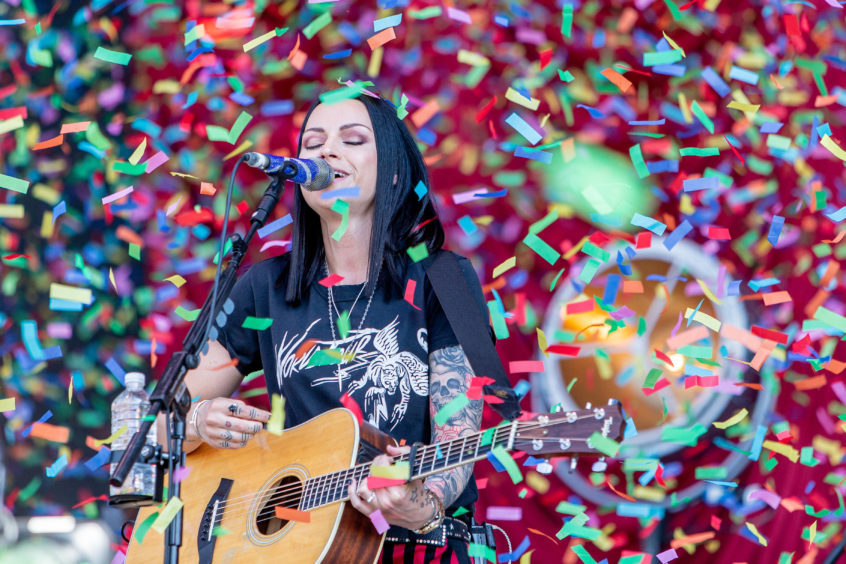 Biggest Weekend was the first Scottish festival of the year for the Mr Rock and Roll singer, who loves coming back to Scotland to perform.
"My summer of festivals started in April, halfway up a mountain in Switzerland," she said.
"It seems to get earlier every year but this is my first one back home in Scotland, which has also had the best weather – who'd have thought it?
"I get great support in Europe, especially places like Germany, but there is a bit more excitement coming home to do a gig.
"It's fantastic to have things like this organised in places like Perth, especially taking part in them."