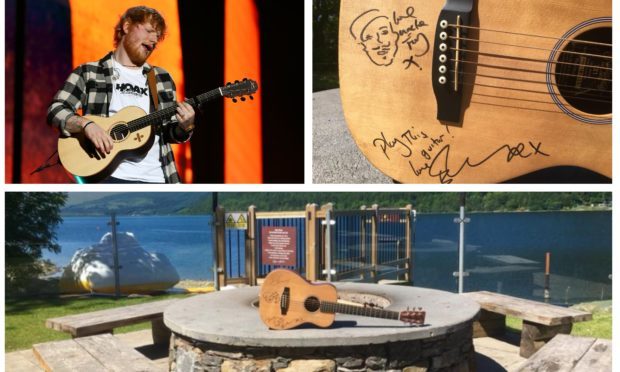 Pop superstar Ed Sheeran made a splash when he visited a Highland Perthshire tourist resort.
The singer surprised guests at the Taymouth Marina, near Kenmore, on Monday night.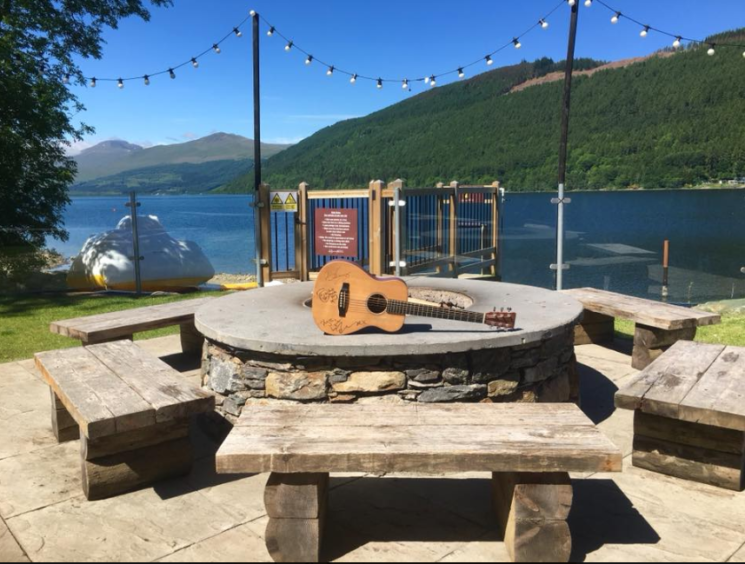 And during his stop-over at the site's Hotbox sauna, he took on the Loch Tay challenge – throwing himself down a 20ft slide into the water.
Photos shared by Taymouth Marina on social media show a signed guitar, with a cartoon drawing.
The Marina posted: "Fantastic to have Ed Sheeran here with his pals at the Hotbox last night – what a night! – he set the new 'bar' of doing the slide into the Loch before the sauna."
Locals said he partied at the loch-side resort until about 3.30am.
Sheeran played three sold-out shows in Hampden Park last weekend, with another trio of performances lined-up for Newcastle later this week.
The slide was introduced at the marina last year and at New Year, revellers were invited to zip down it into the freezing waters.
Staff at the marina were tight-lipped about Monday night's party, but confirmed Sheeran was there to use the facilities.
Hundreds of fans have responded to the resort's Facebook page, with many locals saying they were upset they had missed him.
It was also suggested he had gone out and about in Perthshire, with one fan claiming he spotted Sheeran shopping in Auchterader.
Last month, the Yorkshire singer scooped the Album of the Year gong at the prestigious Ivor Novello awards. He also picked up the prize for the most performed work for his hit Shape of You.
Taymouth Marina is in the process of a £15 million redevelopment.
The latest stage, completed last year, saw the creation of new self-catering properties at the cost of £1.4m.
The company's development plan also includes the addition of a 40-bedroom hotel at the site.