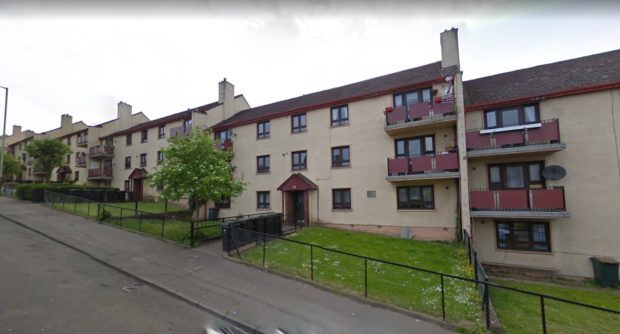 Dozens of Perth flats have been earmarked for demolition as part of a multi-million-pound regeneration scheme.
The Caledonia Housing Association has been given the go ahead to tear down a block of 30 vacant homes in Newhouse Road, Letham.
The demolition will clear the way for a row of new affordable flats. The charity said it will consult with locals about the design for the replacement block.
It is the second stage of an ambitious £2.6 million redevelopment. Phase One involved a radical overhaul of 12 blocks of flats further along the street.
Work has been ongoing in Newhouse Road since early 2016. New tenants say the new flats have meant lower heating costs and reduced noise from neighbours.
Linda Young, CHA project leader for the Newhouse Road regeneration, said once the 30 flats are demolished, the housing association and its architects will discuss the next stage with members of the local community.
"We are delighted to have completed phase one of our £2.6 million refurbishment of Newhouse Road," she said.
"The community have been fantastic in supporting and working with us throughout this project. Their feedback on the quality and standard of their new homes has been incredible.
"We look forward to pushing forward with phase two later in the year, creating more affordable homes in Perth."
The flats, at the western side of the street, were emptied several months ago. They have been secured, with boarded up windows and doors.
Several preliminary steps will be taken before demolition work can begin, including an assessment of the properties and removal of any asbestos.
Machines will then be brought in to start breaking down walls, floors and roof, starting at the top level and working towards the ground.
A date for work has still to be set.
Caledonia Housing earlier this year revealed the results of its £5 million redevelopment of the old Caledonian Road school.
The group is also involved in plans for new housing on the soon-to-be-demolished St Andrew's and St Stephen's Church in Atholl Street.