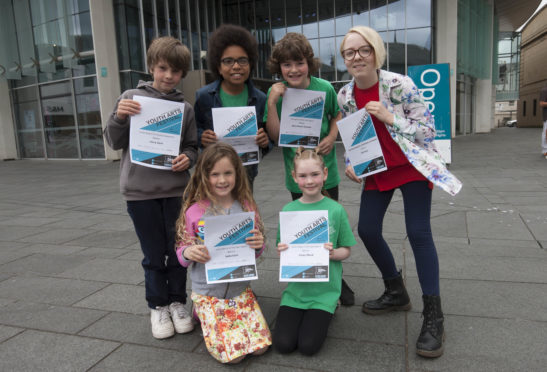 More than 200 young people came together to celebrate this year's Youth Arts Festival in Perth.
The annual event, hosted by Horsecross at both Perth theatre and concert hall, showcased dance, drama, music and dance.
Senior members of Perth Youth Theatre headlined the festival, on Saturday night, following on from younger members who performed every day of the festival, which ran from Thursday until yesterday.
Horsecross Youth Music and Dance Showcase were the stars of the show on Saturday, as they performed across a range of genres, accompanied by the Horsecross house band.
The arts company's celtic band closed the event, collaborating with professional musicians Eabhal in the main auditorium of Perth Concert Hall.
Isobel Drury, a member of Perth Youth Theatre said: "The Youth Arts Festival is a great opportunity for young people to showcase their work, especially as it is year of the young people."
A special performance was also given by members of Perth Autism Support.
The charity's youth theatre group brought the stage alive with their murder mystery set, in the fourth year of performing at the festival.
Teri Slorach, children's services manager at Perth Autism Support, said: "Every year the staff and volunteers at Perth Autism Support, led by our wonderful Horsecross drama coach, support our young performers to act out a range of emotions through the exploration of real and imaginary situations, in a safe environment.
"This encourages the performers to express themselves in different ways, both verbally and through body language, something those on the autism spectrum can often find challenging."
The festival drew to a close with an awards ceremony last night, just days before Perth Theatre throws open its doors for the DiverseCitay festival on Saturday, to mark Scotland's year of young people.