Water levels at a Perthshire river are the "lowest ever," putting vital salmon stocks at risk, say experts.
The River Ericht in Blairgowire has witnessed dramatically low levels of water over the arid summer period.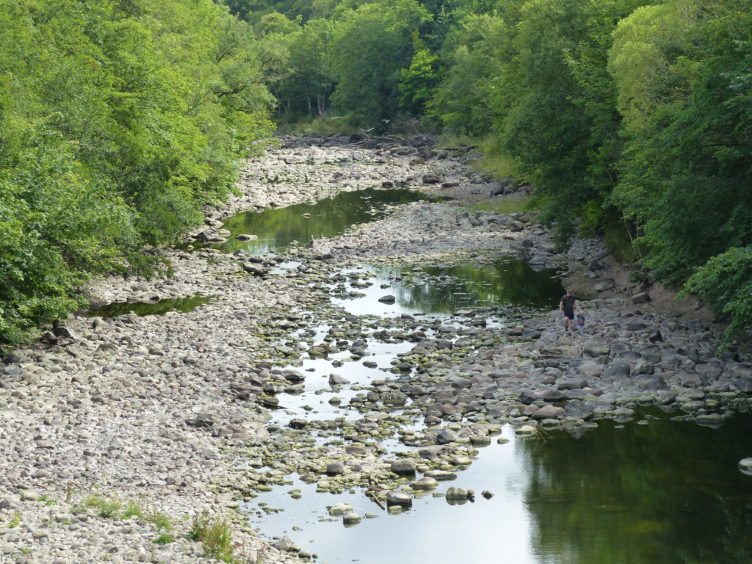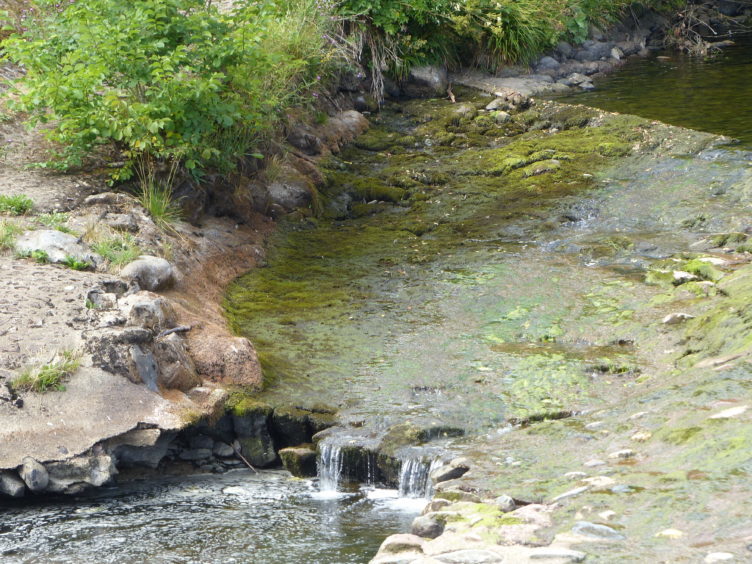 Rocks that lay at the bottom of the river bed are completely visible, with some areas entirely dry.
and here a gull enjoys the remains of a dead adult salmon that did not make it through the low flow zone on the River Ericht. #drought #waterabstraction @ScottishEPA @SEPA_CEO continued.. pic.twitter.com/SDwJpZL81O

— Tay Salmon Board (@taydsfb) July 24, 2018
The unusually shallow river is leaving fish stuck and left to die, leading to calls for urgent action to be taken by the Scottish Environment Protection Agency (SEPA).
Dr David Summers, director of Tay District Salmon Fisheries Board, said he was shocked to see the river so dry.
He said: "I was on holiday for a few weeks and when I came back down I was completely shocked at what I saw.
"It was the lowest I have ever seen the river. I have never seen anything like it. The flow of the river was a fraction of what it usually is.
Tayside one of Scotland's hottest places as locals soak up last of heatwave before thunderstorms
"Over a good stretch of it, all the fish there would have died. A section of the river was dried up, with juvenile fish especially, finding it difficult to survive.
"We would like to see a solution from SEPA as a lot of fish can't last. This is a problem that has been going on for years, but the hot weather this summer has brought it forward.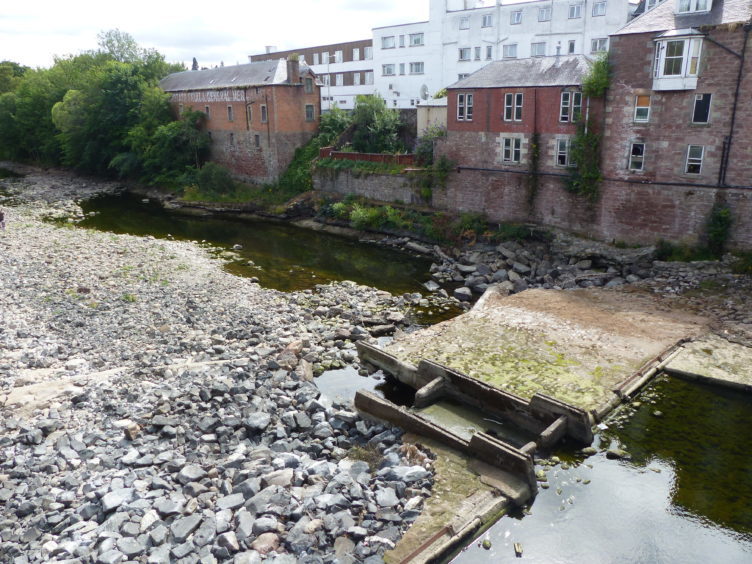 "I understand there are limits to the amount of extraction SEPA can do, but hopefully there will be a change."
Politicians in Perthshire are concerned about the impact the water levels will have on the area.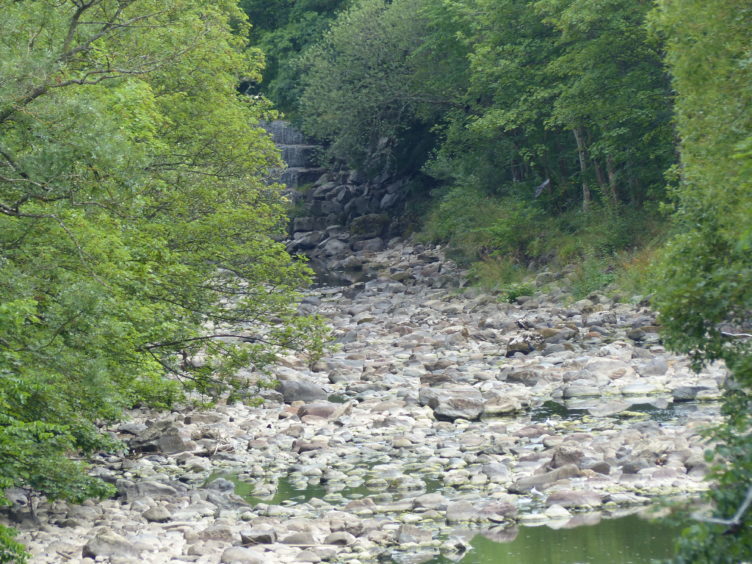 SNP MSP John Swinney and Conservative MSP Murdo Fraser have both been in contact with SEPA and will meet to discuss drastic actions.
Mr Swinney said: "I have very significant concerns regarding the River Ericht's water levels and its potential ecological consequences.
Sepa urged to act as heatwave hits Tayside salmon population
"I have been in contact with several constituents regarding this issue and on Monday I will be meeting with SEPA to discuss what action can be taken to address this challenge."
Mr Fraser said: "Scotland is experiencing one of the driest and warmest summers on record.
"It is no surprise that water levels across the country are falling but it is particularly concerning here on the River Ericht.
"If the weather lasts and levels continue to drop then conditions for salmon will deteriorate even further.
"I have already been in contact with SEPA to alert them to this problem and they may need to intervene sooner rather than later."
SEPA said they are examining how improvements can be made.
A spokesperson said: "In response to ongoing reports of low flows in the River Ericht, SEPA officers have been working to examine rivers flows and to engage proactively with abstractors, including a fish farm at Blairgowrie.
"SEPA remains committed to continuing to work with abstractors to secure protection of the water environment during this period of water scarcity that is affecting much of Scotland."