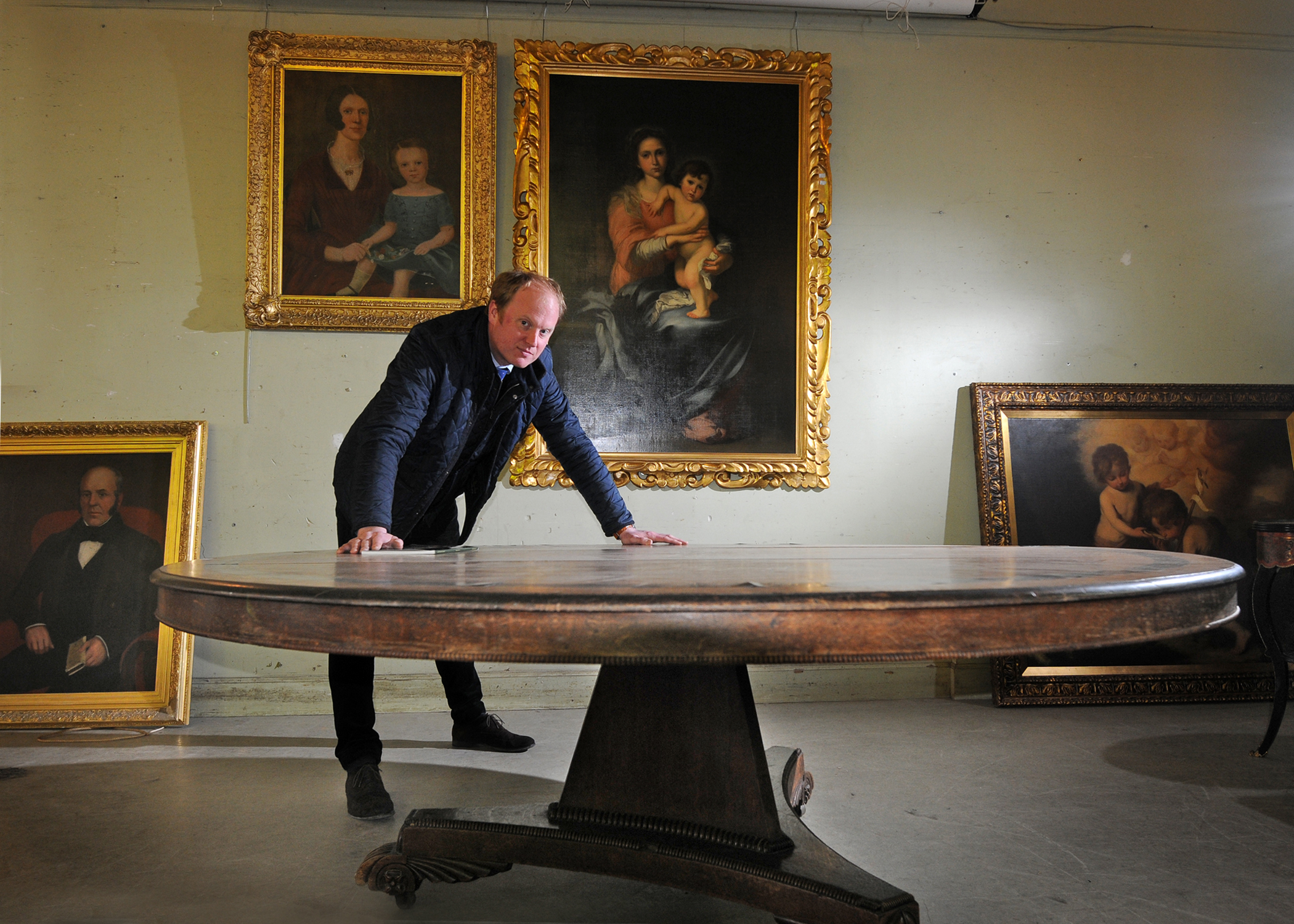 A rare item of furniture from a Perthshire estate will be sold at auction next week.
The Scottish William IV oak and ebony inlaid table dating to around 1830 should fetch £3,000 to £5,000 when it is sold in Perth.
"What is good about it is its size. It is exceptionally large and could comfortably seat ten people or up to a dozen," said auctioneer Nick Burns.
"In 20 years I haven't seen one this big.
"It is in the upper league of tables and there should be competition from private buyers and specialist collectors of furniture."
The table came from Drumfork House, Bridge of Cally, which hit the headlines a couple of years ago when boyband star Jonathan JB Gill considered buying the estate and made several low key visits to the house.
It was eventually sold to a Scottish buyer. It will come under the hammer on Tuesday, the first day of a two-day sale at Lindsay Burns and Company, King Street.