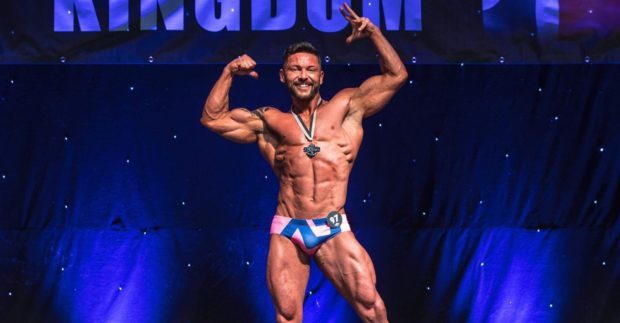 A Perth bodybuilder has qualified for a major world championship final in his "biggest achievement to date".
Dane McGregor, 29, will represent Great Britain at the PCA World Championships event in Birmingham next weekend.
The bodybuilder finished third in a European championship event in Venlo, Netherlands earlier this month to book his place in the world event.
Dane, who trains at the Body Academy gym on South William Street, said he will be taking time out of bodybuilding following this event, after intensively training for the last 10 years.
After starting at the age of 19, he will soon focus on his career as a sales manager at Scot Motorhomes in Perth.
He said: "It's the biggest achievement I have had to date.
"I changed my category to muscle model this year and so far I have won the Physcial Culture Association UK competition in Hull and I have now finished 3rd in the European show.
"It will be my first time competing in this category at this level. There will be over 50 countries competing with around 25 athletes from each.
"There will also be a prize of £38,000 for the winner, but I don't have any expectations to go on and win it.
"This is all about gaining experience and if I can be in the top 20 then I will be very happy with that. I train weights four times a week and do cardio exercise six days a week.
"I also eat eight times a day with a lot of repetition, eating oats, potato, chicken and protein shakes.
"I will be taking a couple of years out after this show to concentrate on my role at Scot Motorhomes. It's very time consuming and you don't get much time to spend with family and friends.
"I need to thank my wife Emma McGregor, the Body Academy coaches Guy Addison and Vicky McCann and my sponsor MuscleXcess for giving me the time to prepare for these events."
Muscle model class bodybuilding competitions see competitors judged on muscular appearance, symmetry, balance and body proportion.
The athletes are also judged on how well-tanned they appear on the day, their on-stage etiquette, hair style and general appearance.