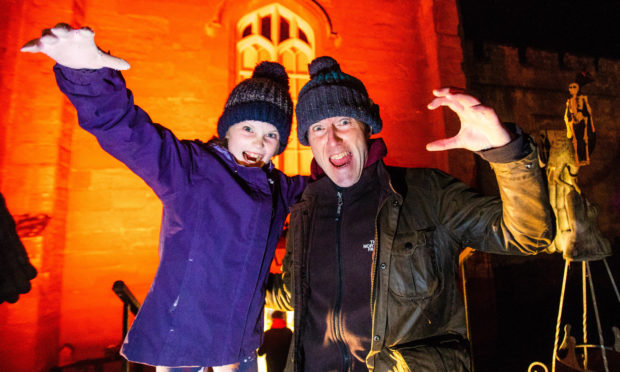 Blood curdling screams drift eerily through the darkness as freezing mists swirl through the forest.
There's a sense of fear and anticipation as we feel our way along the way-marked path past ominous-looking 'No entry' signs – partially dazzled by intermittent spotlights shining into the trees and guided only by a string of illuminated pumpkins marking the shadowy path ahead.
Suddenly the stuff of nightmares is confirmed when, lurching from the blackness, a blood-soaked zombie staggers towards us baring her teeth closely followed by a manic-looking cannibal wielding a knife and a freakish werewolf.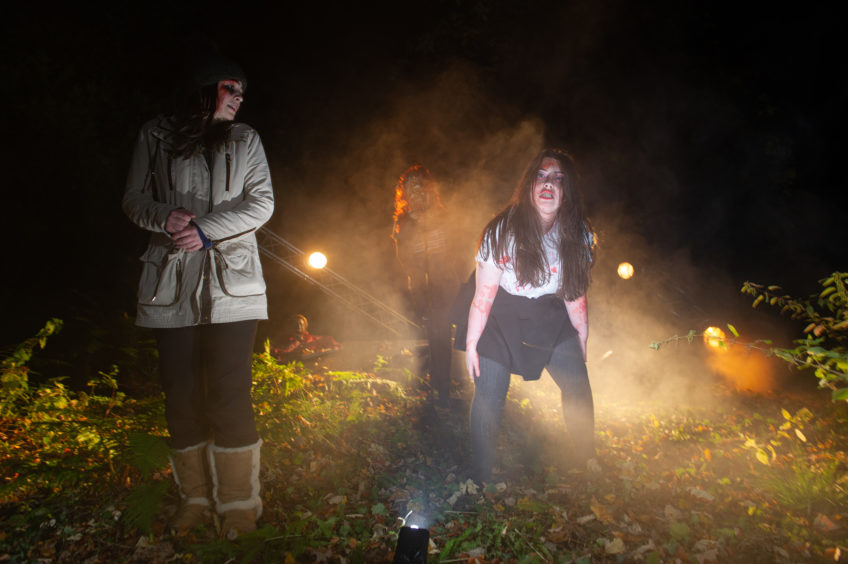 It's almost all too much for my nine-year-old daughter who freaks out: I can hardly blame her. More screams echo through the forest – only this time they are ours…!
Welcome to Spirits of Scone – a Halloween fright-fest that's been running this week in the grounds of Scone Palace, and which ends on Halloween night.
It's the third year Spirits of Scone has been hosted, with organisers promising that it would be "bigger, darker and scarier" than ever before.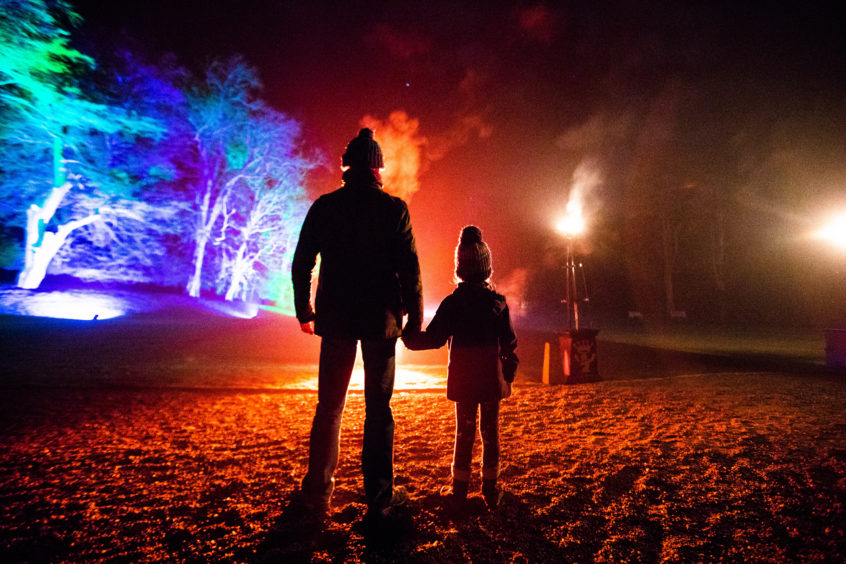 While definitely not for the faint-hearted – you'd be best to heed organisers' advice that it's not suitable for children under eight – it's also great fun and we left incredibly pleased that we persevered.
VIDEO: 'Jump scare' actors brought in to terrify visitors as Scone Palace grounds transforms into chilling Halloween labyrinth
With Halloween almost upon us, we were invited along on Monday night.
The grounds of the palace have been transformed into a terrifying trail where witches, possessed monks, ghouls and other freakish creatures can be found lurking – all played by heavily made-up 'jump scare' actors and volunteers.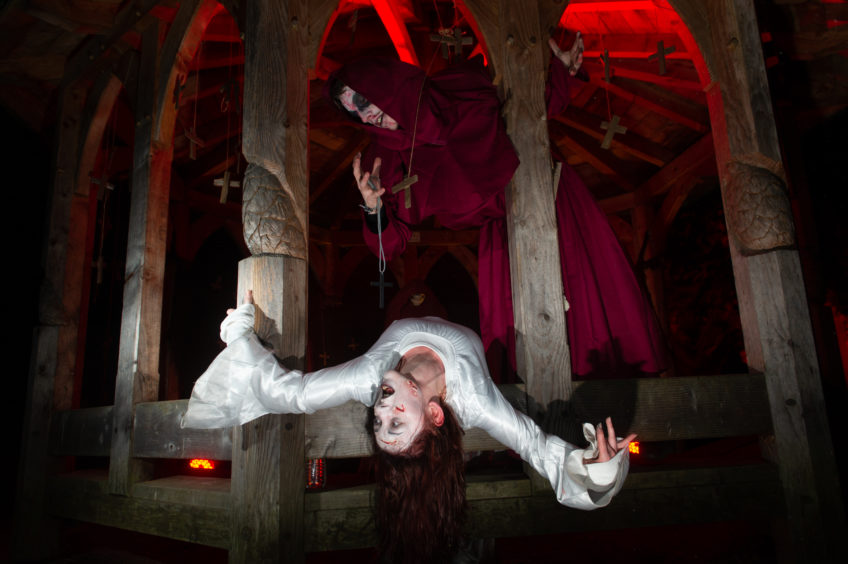 Like all the best horror films, there's an eerie sense of foreboding right from the start.
With senses heightened, fears grow that shadows might conceal something horrific, while noises from the undergrowth raise the possibility of a lurking beast.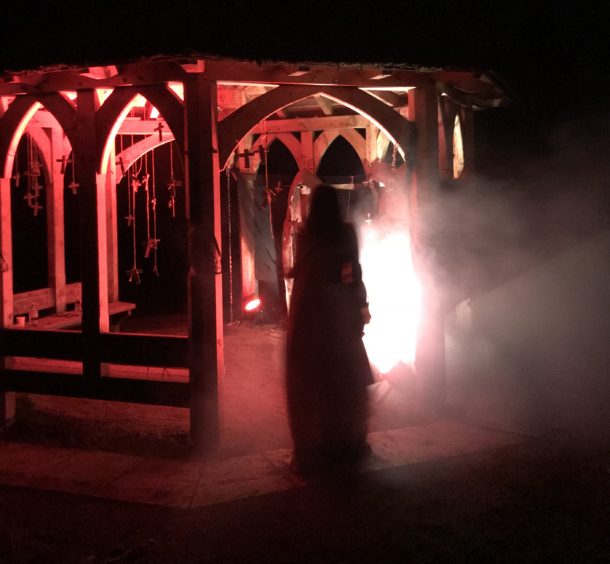 The most frightening part is the maze where, with limited visibility, we scuttle down darkened passages encountering everything from ghoulish nuns and bloodied butchers to sinister cloaked figures lurking in the shadows.
But despite my daughter getting a fright in the woods right at the start, it was reassuring that one of the zombie actresses came "out of character" straight away to assure her they were 'just pretending'.
The advice given to my daughter? Roar back at the zombies when they stumble towards you!
It worked, because by the end she was on 'fist pump' terms with several of them (although adults were not given such concessions!)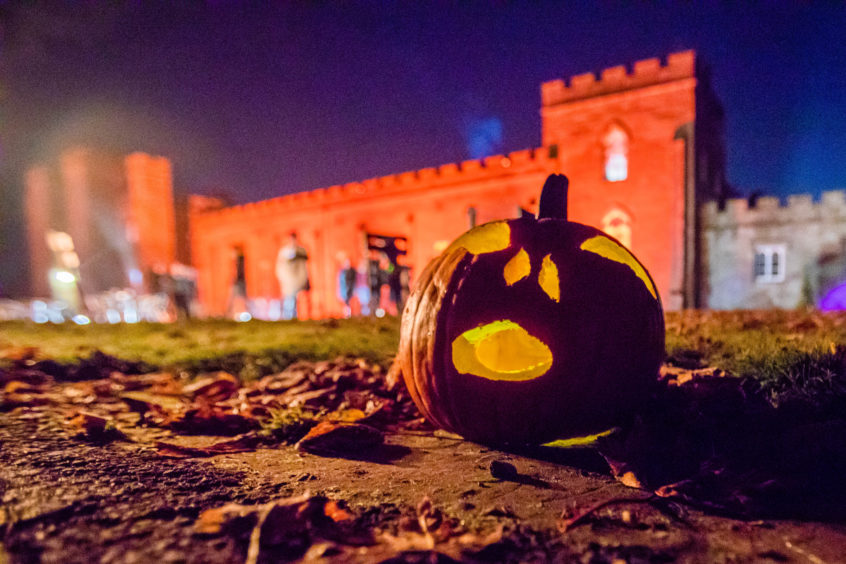 After a stop at the fire pit to cook marshmallows, it was on through an eerie graveyard haunted by a ghostly Little Red Riding Hood searching for her 'granny'.
At the palace, a change of pace when we signed up to one of the storytelling sessions in the old kitchens where an old hag gave a first-hand account of how to 'cook children'. By now, our appetite for scares had certainly been whetted – but at the same time there was a sense of relief it was over!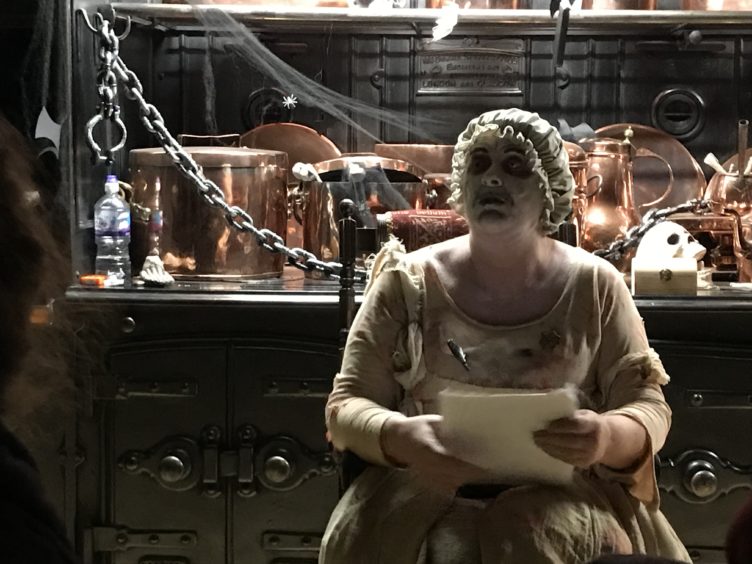 * Spirits of Scone runs at Scone Palace until the evening of Halloween October 31: For last minute ticket information go to https://www.scone-palaceshop.co.uk/pages/tickets