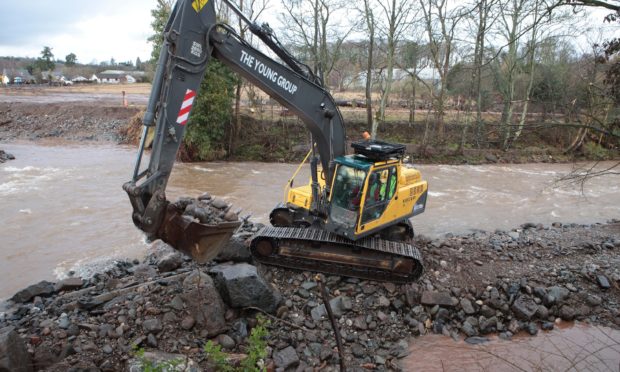 The official launch of the £25m Almondbank flood defences has been mired in controversy after residents complained the work is still incomplete and has ruined local gardens and the natural environment.
Community leaders have also complained about a lack of consultation with contractors throughout the process and said they did not receive an official invitation to a launch event held earlier this week .
They were only informed when they approached the council for details.
A number of appeals for compensation from residents affected by the works are still ongoing.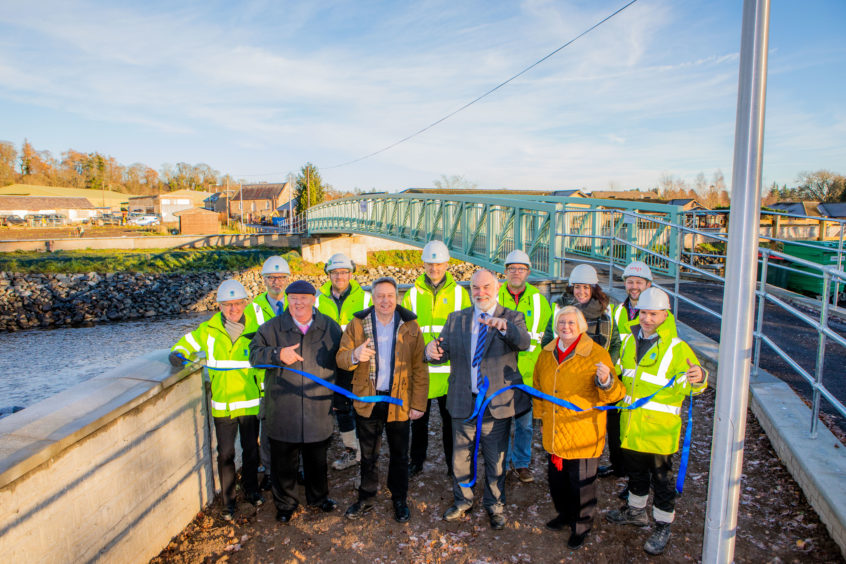 Kenneth Simpson, chairman of Methven and District Community Council, said: "This whole escapade has been a shambles as far as the locals are concerned. From start to finish, decisions were made without our consultation."
He said one example was telling local residents the Lochty Bridge was to be built in stone, but it was built in brick.
"The list goes on and they keep saying under the flood act they can do this or that but have been proved  – to the taxpayers cost –  to have been wrong on several occasions," he added.
The council and its contractor Balfour Beatty opened the flood defences on Tuesday. The £25 million flood protection scheme includes flood walls, raised embankments and erosion protection measures.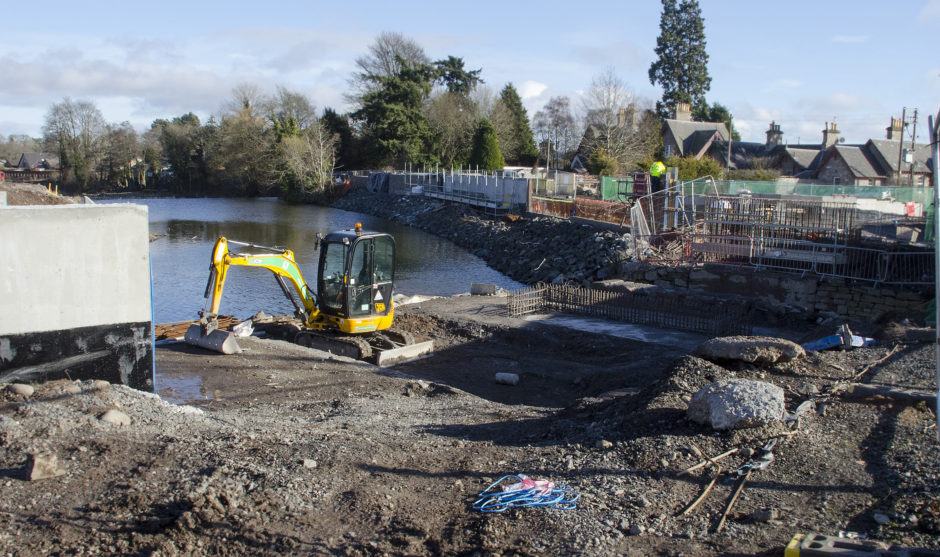 Andrew Gilchrist, 55, lives on the north bank of the River Almond. He said the works led to the felling of all the mature woodland along the bank, despite there being no history of flooding at that part of the river.
"The worst thing has been the destruction of the natural environment around the Almond. They started off marking out selected trees, but then they just cut them all down."
A spokesperson for Perth and Kinross Council acknowledged the project has led to varying degrees of disruption for neighbouring residents.
She said: "The council and its contractor liaised closely with residents to explain in detail what work needed to happen, and in some instances, it was necessary to use parts of residents' gardens while the works were ongoing.
"The removal of any trees or changes to the existing environment was also kept to the minimum necessary to allow for the flood protection measures to be constructed.
"The flood protection measures are now substantially complete – outstanding works on site comprise accommodation works, snagging and landscaping."
A Balfour Beatty spokesperson said: "Works to the Almondbank flood protection scheme are now substantially complete; remaining works include landscaping, snagging and accommodation works.
"We are committed to engaging with the communities in which we operate and provided regular project updates throughout the duration of works to keep residents informed of progress.
"We thank the local community for their patience over the last two years as we worked to deliver a much needed flood protection scheme to the region"