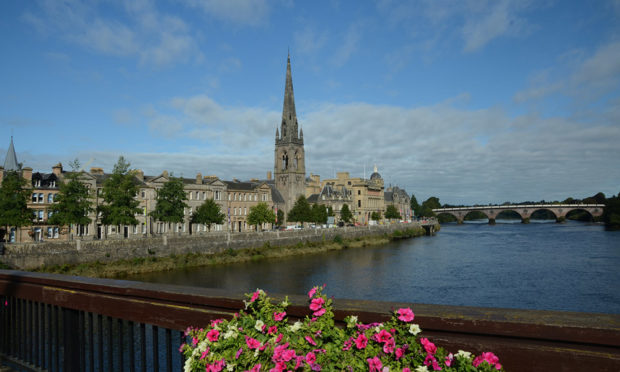 Located in the heart of Scotland lies picture-perfect Perthshire. It is comprised of five main towns, which are just a 30-minute drive from each other.
Tourists flock to this historic region of Scotland, but now it's time to consider Perthshire as your next port of call. There are many reasons to visit this picturesque area that is synonymous with sky-high mountains and deep glens. Here are 8 fascinating facts about Perthshire and its towns which should inspire your next Scottish getaway…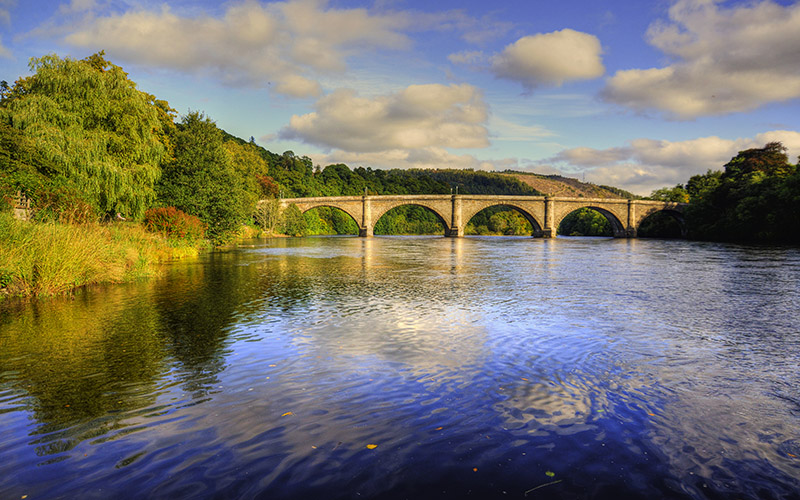 1.  The region of Perthshire also houses a "wolf's" tomb!
In Dunkeld, the cathedral features the tomb of the notorious Wolf of Badenoch – who wasn't actually a 'wolf' but the Earl of Buchan, Alexander Stewart, the third surviving son of King Robert II of Scotland.
2.  Did you know that Scotland's longest river runs through Perthshire?
It's true; the 120-mile-long River Tay stretches further than any other Scottish river (even longer than the 109-mile-long River Clyde). Only six other rivers in the UK are longer.
3.   A Perthshire town is said to be "the geographical heart of Scotland".
That's right; a well-known local saying in Pitlochry is that "a map of Scotland can balance on the head of a pin under Pitlochry".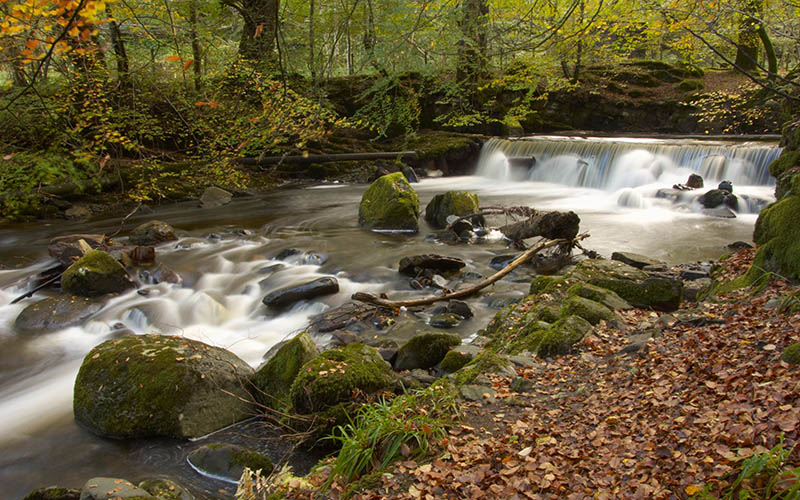 4.  One of the tourist attractions in Aberfeldy took its name from a Robert Burns' poem.
The Birks of Aberfeldy (pictured above), which is a circular gorge walk featuring many waterfalls, was named after Scotland's national poet's 'The Birks o'Aberfeldie' son, written in 1787.
5.  Ever wondered why Perthshire's hills are covered with thick forests?
Well, in Perthshire's Blair Atholl, the Dukes of Atholl were responsible for 'reforestation' after the Atholl Estates were stripped of trees. Between the 18th and 19th centuries, around 27 million conifers are said to have been planted on Atholl Estates including many from abroad!
6.   Did you know that it has one of Scotland's longest high streets?
It's true. Auchterarder in Perthshire is known as the Lang Toun (or Long Town) because of its 1.5-mile-long High Street.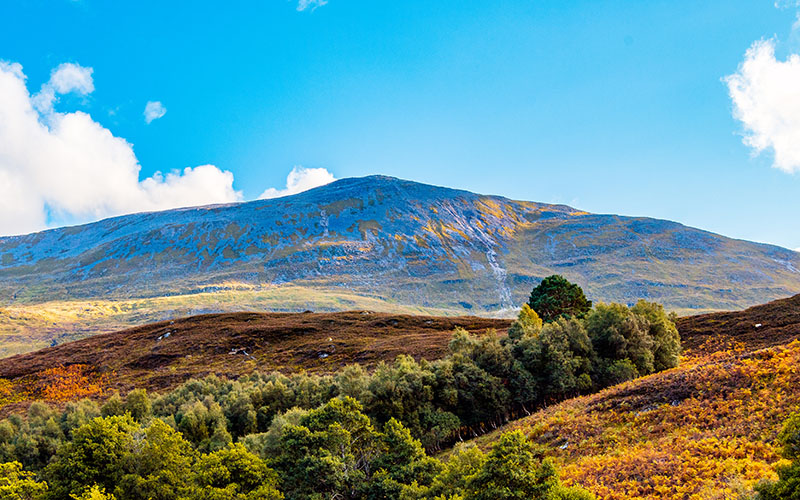 7.    It's a haven for hillwalkers
It's no wonder Perthshire is – did you know that the region's Kinloch Rannoch is actually home to 26 Munros, including the famous Schiehallion (pictured above) – regarded as one of Scotland most-famous and easiest-to-climb mountains?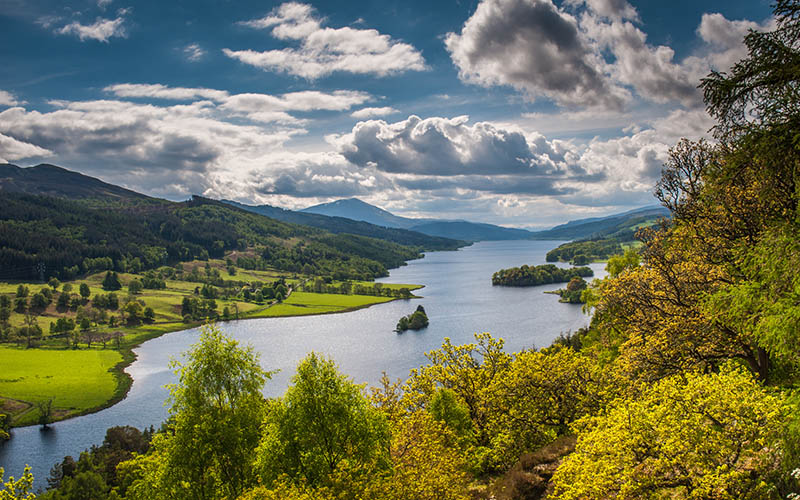 8.   It's home to the Montpellier of Scotland
Interestingly, the Perthshire town of Crieff has been referred to as the "Montpellier* of Scotland" because its pine trees make it a sheltered location and it is known for its pure, dry climate. (*Montpellier is a city in the south of France).
*To discover more about Perthshire, and the city of Perth, visit the Perth City website by clicking here.