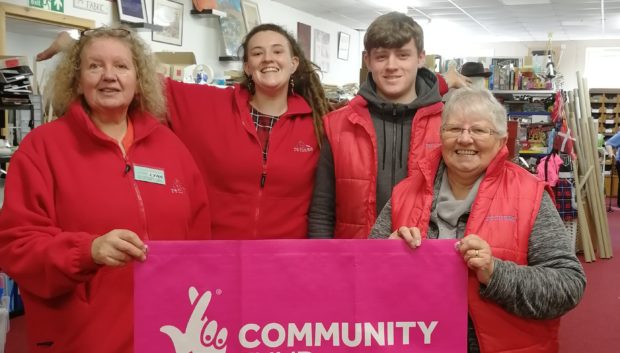 A Crieff charity has been awarded almost £150,000 from the National Lottery for a range of projects and to create new jobs.
The town's Remake Scotland is celebrating a windfall of more than £148,000 from National Lottery Community Fund to run a new programme focusing on reuse, repair and enterprise.
This money will go towards hiring four part-time members of staff and a coordinator, and the charity is already looking for people to get involved.
Remake, based at the town's Muthill Road, is a community reuse charity which runs Perthshire's only Scrapstore, offering a low cost surplus hardware materials, a supported volunteer programme and a work skills and employability programme for young adults aged 12 to 29.
The new scheme will be based on seven focus areas of easier donation points, workplace and business donations, creative reuse products, repair cafes, outdoor and green spaces, white goods reuse and a tool borrowing library.
Remake development manager Fiona Gilbert said: "Our ambition is to make Remake Scotland a place of opportunity for learning, life-skills and livelihoods, while being an open and inclusive hub for support and community development.
"Rural isolation and poverty are increasing problems in our area and our model of low cost, environmentally sustainable creative materials and sharing skills with our community are all part of the solution to removing barriers of affordability.
"We are delighted this funding will provide a number of new volunteer and job opportunities."
The project, set to run from until 2022, will promote environmental sustainability across Perth and Kinross while providing learning and social opportunities for people in Crieff and the surrounding areas.
National Lottery Community Fund Scotland chairwoman Maureen McGinn, said: "I am delighted that Remake Scotland has been successful in securing this grant.
"The award will make a big difference where it is needed most and I wish Remake Scotland every success as it goes on to develop and expand its project for the benefit of their local community."
Perthshire South and Kinross-shire MSP Roseanna Cunningham welcomed the cash.
She said: "Remake Scotland is a charity committed to educating people on the benefits and importance of recycling, upcycling and the creative re-use of materials that would otherwise be thrown away.
"I am a big supporter of the work that they do and the approach that they take so I am really delighted to hear of this substantial sum of funding from the National Lottery Community Fund Scotland, which I understand will be used to develop a community resilience and resource programme which focuses on reuse, repair and enterprise.
"The money will also help develop easier donation points, creative reuse products, repair cafes, a gardening and green space programme, a white goods reuse programme and a tool borrowing library."