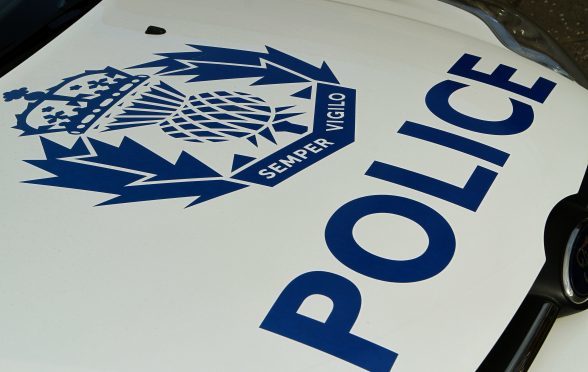 A parent council has called for higher fences at a Perth primary school after images of its pupils appeared on a Russian website known for paedophile networking.
Images of pupils from eight Scottish primary and secondary schools, including Our Lady's Primary School RC in Perth, have been found on the site.
Investigators say the images have been taken from social media accounts and fear that many more Scottish schoolkids have been targeted.
Non-pornographic photos of pupils from the school, located in the city's Letham area, have appeared on the site placed alongside "extreme" images of people as young as babies from around the world.
Anonymous users were seen posting gut-wrenchingly explicit sexual comments, offering to share more material with other users away from the website.
It has not been confirmed how many children from the school have been targeted by users of the site, which is run from St Petersburg and is visited more than 20 million times every month.
One user has posted almost 6,000 photos and admits to being sexually attracted to children as young as nine.
His online picture albums featured pupils from Our Lady's, as well as schools in Glasgow and in and around Stirling.
Our Lady's parent council chair Gillian Hutchison believes the incident is an isolated one and is pleased with the way the school and council have handled the situation, but would like to see security tightened now.
She said: "All parents were sent a letter last week so we all prepared. These are sick individuals who have been stealing photos from the school's website and the school and parents' social media accounts.
"Our Lady's have now locked their Twitter account so only parents can access it, but as a mum, it still makes me anxious as people can see where our kids go to school.
"The school and council have done everything the can, and while it is unfortunate that it's Our Lady's, it's still horrible.
"We've approached the council to improve the security fencing. It's a big playground and I think the fences aren't sufficient. There is usually only one or two adult supervisors so we'd like higher fences.
"If someone visits that site and takes a fancy to one of the pupils, there's not a lot between the street and the children. We're hoping the council will consider this."
---
>> Keep up to date with the latest news with The Courier newsletter
---
SNP Education Spokesperson and Perth North councillor John Rebbeck added: "It is clearly unacceptable that there exist individuals who wish to make entirely inappropriate use of images of children and young people.
"I completely understand the anger and concern that staff, pupils and parents alike will be feeling at this time.
"It is nevertheless important that our schools continue to celebrate the achievements of our young people and highlight information which may be useful for pupils and carers."
Breach was not school's fault
Perth and Kinross Council has insisted the appearance of images of pupils from Our Lady's Primary School appearing on a paedophile networking site is not something they could stop.
The local authority confirmed the website and social media platforms from which the non-explicit images had been taken had been operated in the correct manner.
Staff at the school have quickly made the Twitter account private, but they have stressed the need to showcase the pupils' achievements online, and confirmed that it won't be reviewing the guidance school staff are given on what should be posted online.
A council spokesperson said: "It is important for schools to celebrate success and highlight relevant information for pupils and their parents/carers, and social media and websites are among the ways this can be done.
"In our guidance we seek to balance this alongside the safety and wellbeing of pupils. We would review the guidance documents and how they are applied if it was found for any reason that they had not been followed, however this does not appear to be the case on the basis of the information presented to us.
"Unfortunately, as this situation exemplifies, there may always be individuals who wish to make entirely inappropriate use of images of children and young people."
A police spokesperson added: "We are aware of this matter, which unfortunately highlights the potential problems of innocent and legitimate online posts being taken and misused by others.
"Our colleagues at Perth and Kinross Council have written to parents of children at the school regarding this incident.
"Advice regarding online safety can be found at the Police Scotland website."