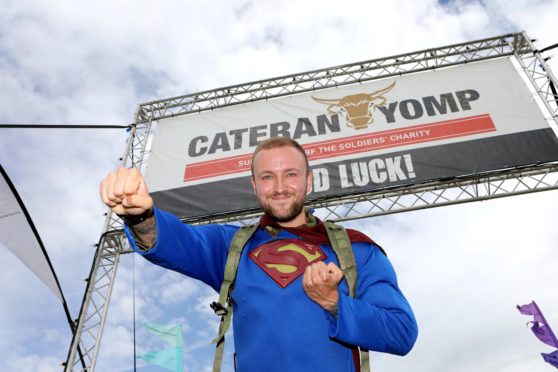 A charity superhero will tackle the Cateran Yomp in Highland Perthshire this weekend to raise money for injured soldiers and awareness of mental health.
Peter Redwood-Smith, 24, is taking on the endurance trek while dressed as Superman.
He will be among hundreds of yompers, who will set off from Blairgowrie today and hike across 22, 36 or 54 miles  of rugged terrain in aid of ABF the Soldier's Charity.
Peter, who is from Essex, decided he would complete one endurance race each week in June for charity.
He previously took on a 52-week endurance race challenge from November 2017 to November 2018 to help with his own mental health and to raise money for charity.
Peter said: "I started running in 2017 to help with anxiety, depression and body confidence issues that I've battled with a long time.
"The running helps and I want to make a difference so I've mostly raised money for small charities so more people know what they do.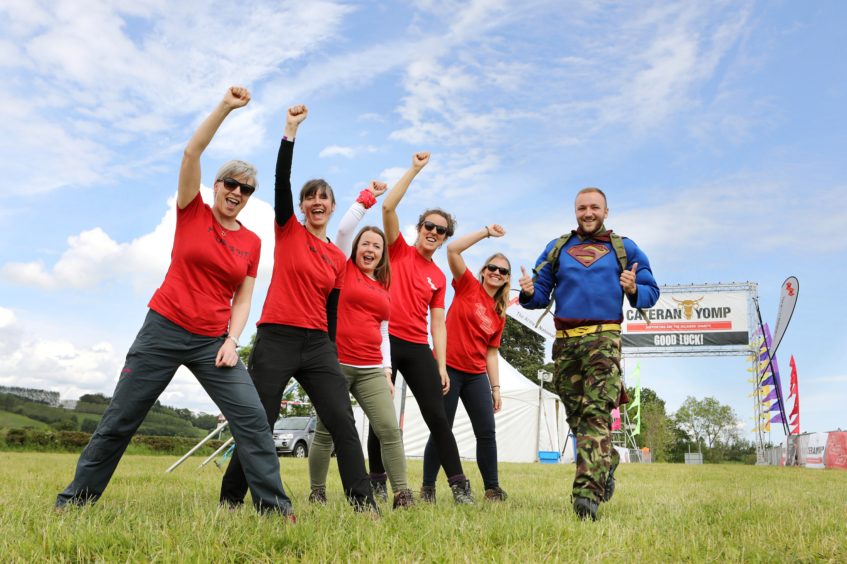 "In April this year I was so bad with depression I could barely make it out of bed but I got myself together and I did the London Marathon.
"I did it in the Superman suit and I've been running in it ever since."
Peter said he hoped his battles and achievements would inspire others struggling with their mental health.
The charity champ only participated in his first run in October 2017 before taking on the 52 week challenge the following month.
He said: "I'm very much an all-in guy. I pushed myself too far last year until I was at breaking point.
"I'm taking it a lot easier this year."
Peter's idea of taking his foot off the gas involves completing the 50-mile GB24 race on Sunday before heading north to Perthshire.
He was supposed to take on the Yomp last year but had to defer his place due to injury.
He is eager to grab the challenge in support of ABF as he has family who served in the military.
Peter said: "My great grandfather served so I thought it was a great way to honour him.
"It's a cause that I believe in, to support our veterans and a cause we should all get behind.
"It's a great way to honour my heritage and my family members."
To sponsor Peter and find out more about his upcoming challenges visit his The Man of Steel Facebook page.