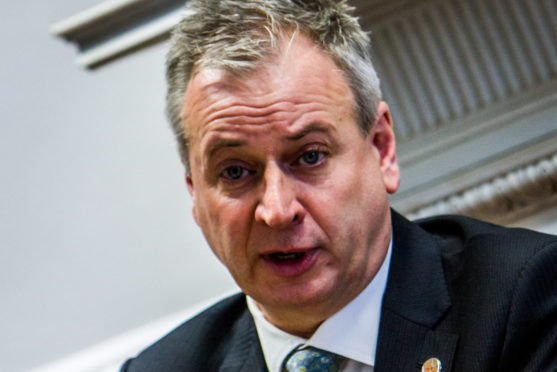 Dundee City Council is refusing to say if it will reimburse its neighbouring Perth and Kinross Council authority with money subtracted from a joint fund intended for small businesses.
It is believed the Dundee council's unilateral decision to reduce the Business Gateway fund could have cost small businesses across Tayside between £200,000 and £300,000 per year since 2016/17.
The Dundee council has the responsibility for administering the Gateway fund for the three Tayside local authorities.
Earlier this year, members of Perth and Kinross Council's scrutiny committee raised concerns there had been a "material reduction in the funds available for dispersal" from the Business Gateway cash on offer to firms across Tayside.
Dundee City Council's chief executive David Martin has now written to his Perth and Kinross counterpart Karen Reid advising "the reduction in funding to Business Gateway will be reversed, taking effect from 2020/21".
However, councillors in Perth and Kinross have stated this promise does not go far enough and demanded retrospective action is also taken. They want reimbursed the reduction from the fund since 2016/17.
SNP councillor Grant Laing, convener of the scrutiny committee, said: "As far as I'm concerned this is a very unsatisfactory situation and needs a quick resolution.
"We want a different outcome and, of course, for the small businesses across the three local authorities, the money that was allocated has to be given to the intended recipients.
"We've asked the chief executive (Karen Reid) as a scrutiny committee to pursue this matter and as of yet, I've not heard anything back. I cannot understand why Dundee are not replying."
Council officers confirmed Ms Reid had written to her Dundee counterpart on May 24 "seeking clarity on the funding situation in relation to the intervening years" but has not had a response.
Mr Laing said: "The funds that were supposed to be allocated have to be reimbursed.
"We expect Dundee City Council to remedy this situation and we want to hear back about they are going to do that.
"It is not only the money that they are due us but also the money that they are due Angus."
Dundee City Council was contacted numerous times for comment but failed to respond.