Supercars worth a collective £6 million wowed children at a Kinross children's hospice on Saturday.
Petrol heads descended on CHAS' Rachel House to give the siblings of patients at the facility a special treat.
Poor weather forced the cancellation of a planned track day at Knockhill but excited children were whisked away for a high-speed trip along the M90 with a police escort.
On show were a brace of Lamborghinis, Porches and Ferraris, alongside the star of the event – a £1 million McLaren Senna, owned by Sam Elassar.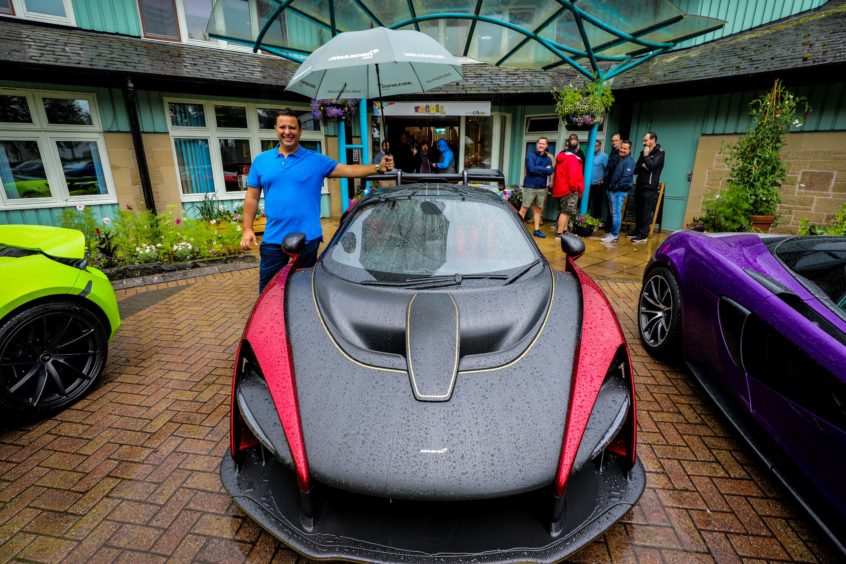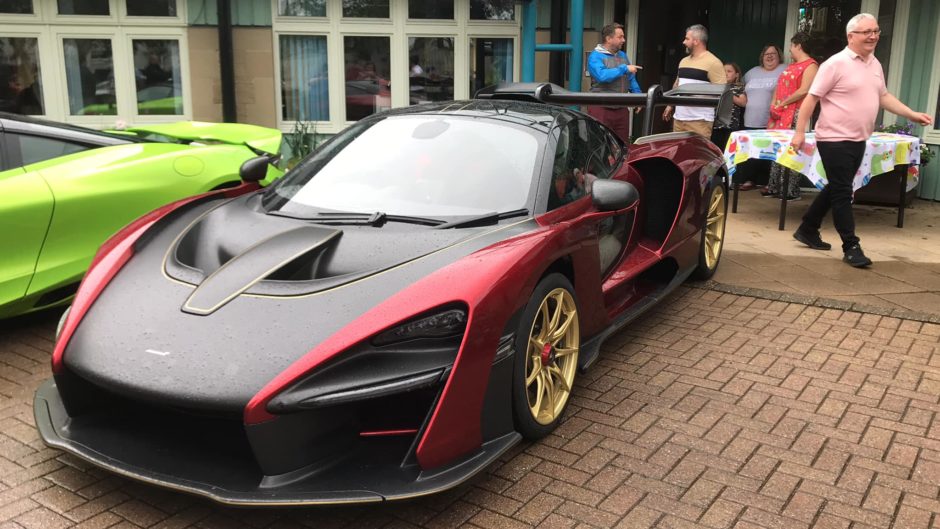 There is thought to be only seven of the rare vehicles in Scotland, with most never being driven on the public roads. The vehicle can do 0-60 in 2.8 seconds and is capable of doing a lap at Knockhill in under 52 seconds.
Sam, who is a dedicated fan of Formula 1 driver Ayrton Senna, after whom the car is named, said he had enjoyed taking the children out for a spin in the powerful car, which he has owned since May.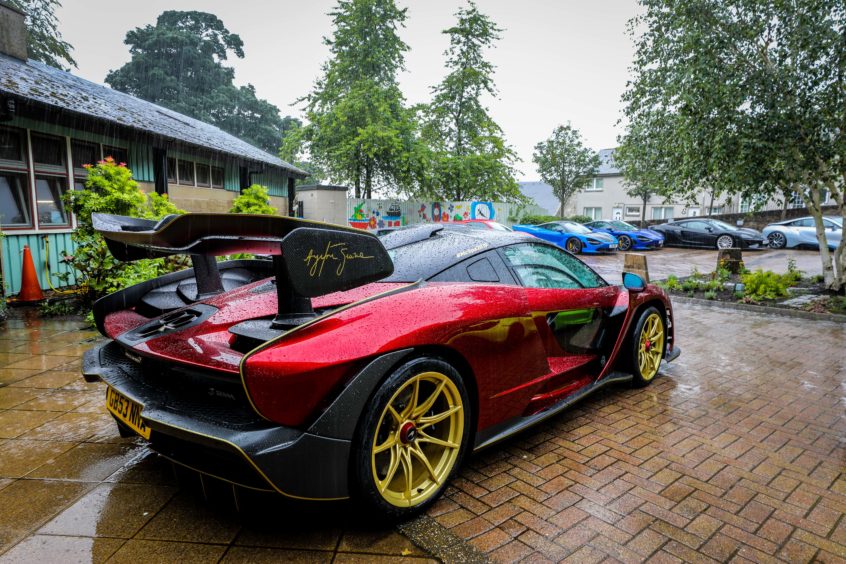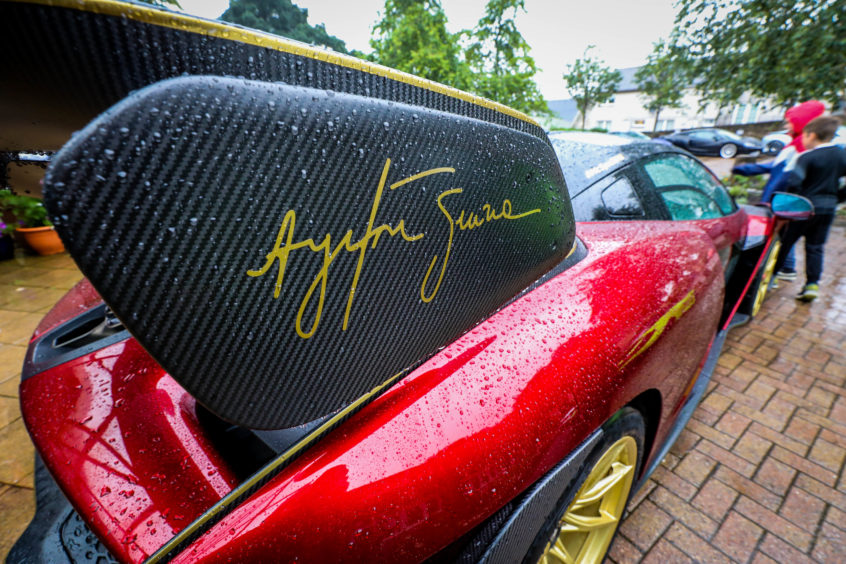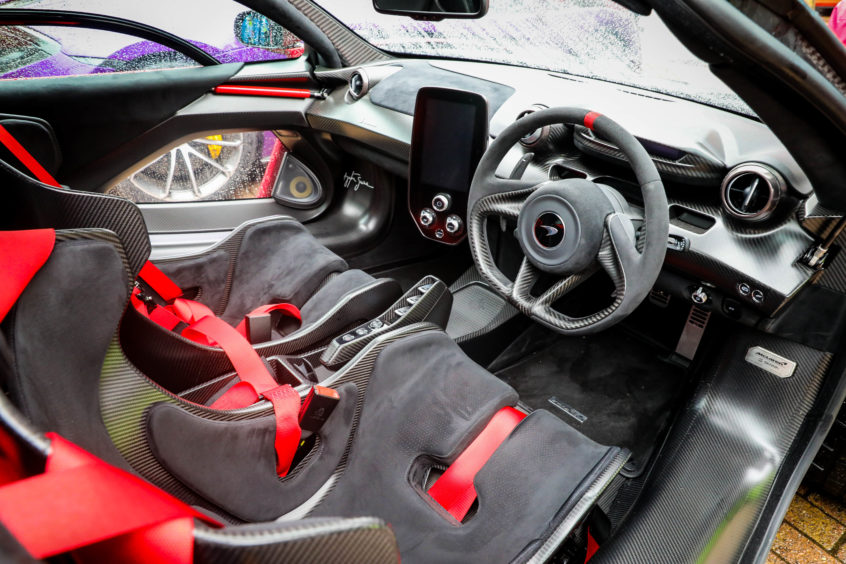 He said: "This car normally never comes out in weather like this. There are only seven of these in Scotland and most of them are never driven – this is the highest mileage Senna in Scotland.
"It's a shame the kids couldn't get their track day. I had one ask me if we were going to Knockhill and I didn't have the heart to tell him (it had been cancelled).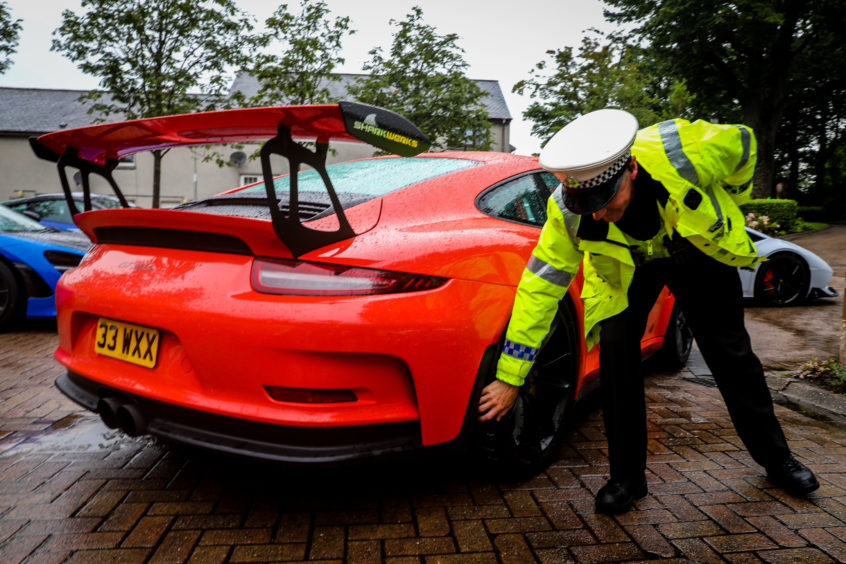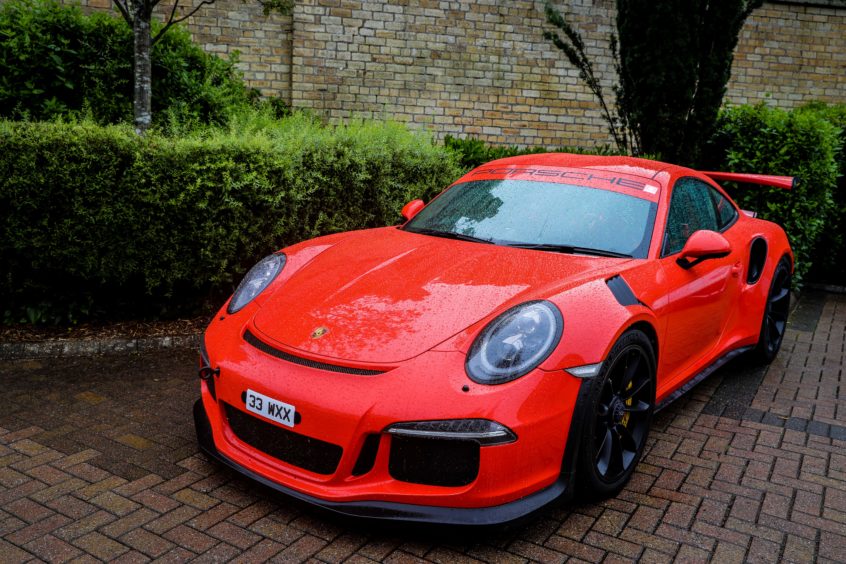 "We wanted to put a smile on the kids' faces as they've had terrible problems, it's heartbreaking. As long as the kids enjoyed today that's what matters."
The morning was made possible by the friends of Kenneth McLeod, of Grand Prix Adventures, which is based in Broughty Ferry.
He said: "I have a lot of friends who have nice cars so I gave them a ring as I thought this would be a nice day out for the kids.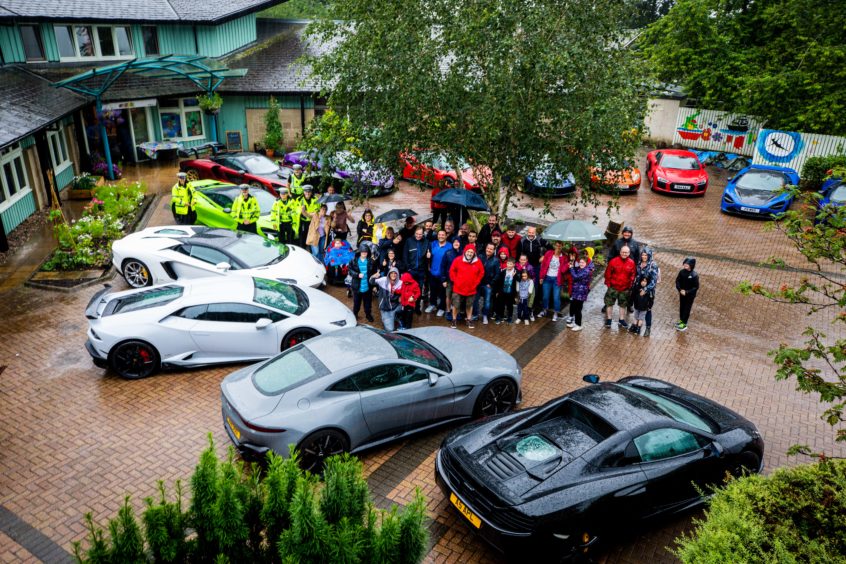 "We've invited the brothers and sisters who sadly get overlooked when their siblings are patients here.
"The idea was to take them to Knockhill but in this rain it would be too dangerous but it's been great fun going out with the police escorting the 20 cars. A big thanks goes to Police Scotland for supporting the event.
"We definitely want to do it again."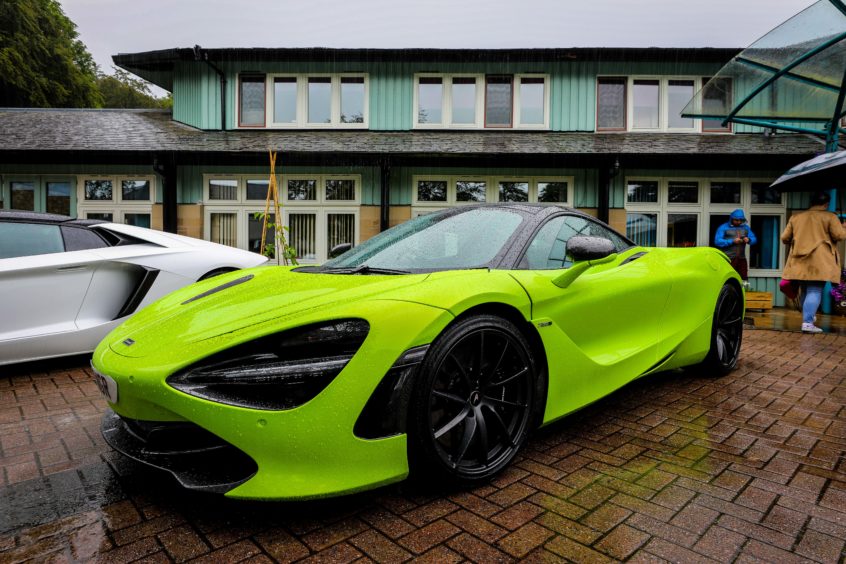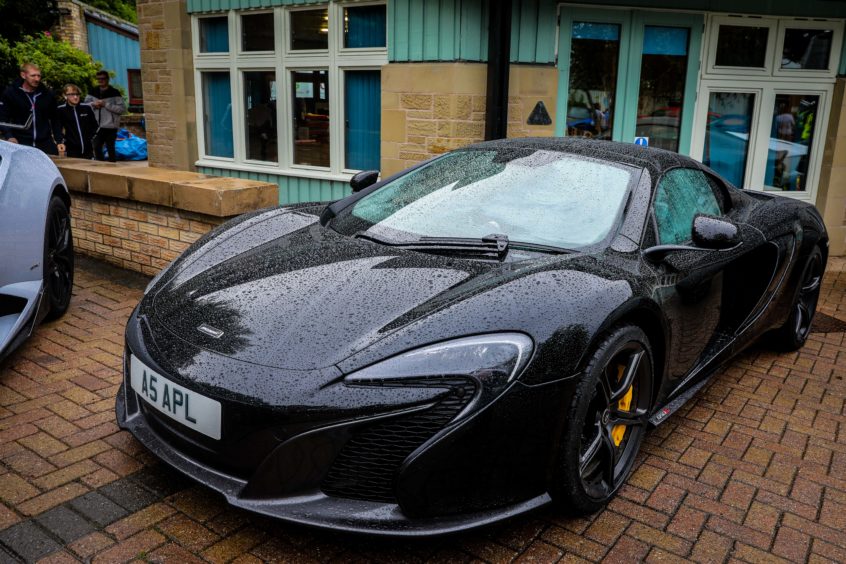 Valerie Lockhart, activities facilitator at Rachel House said: "We were thrilled to welcome the drivers and their incredible fleet of supercars along today.
"It was quite a spectacle to see all these glamorous vehicles parked out the front of the hospice. They came from all over Scotland in their Lamborghinis, Aston Martins, Ferraris, Porsches and a million pound McLaren Senna took centre stage.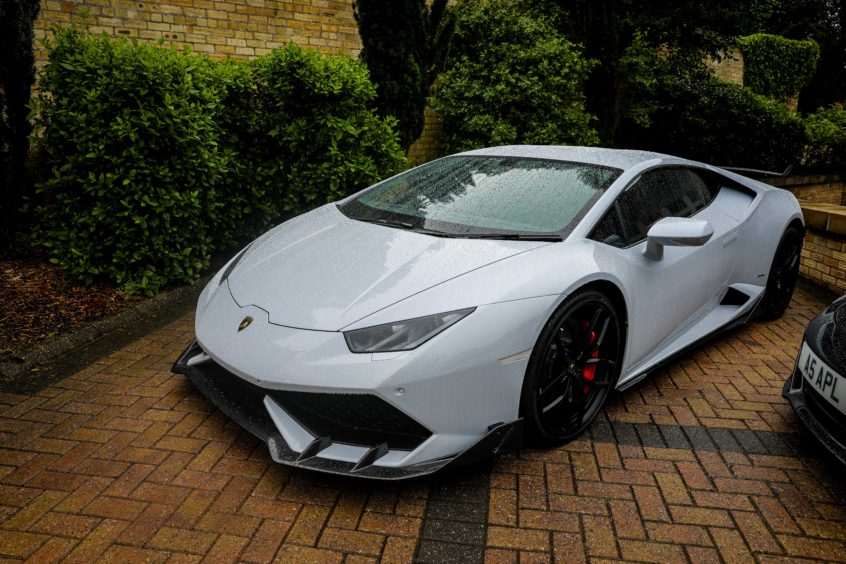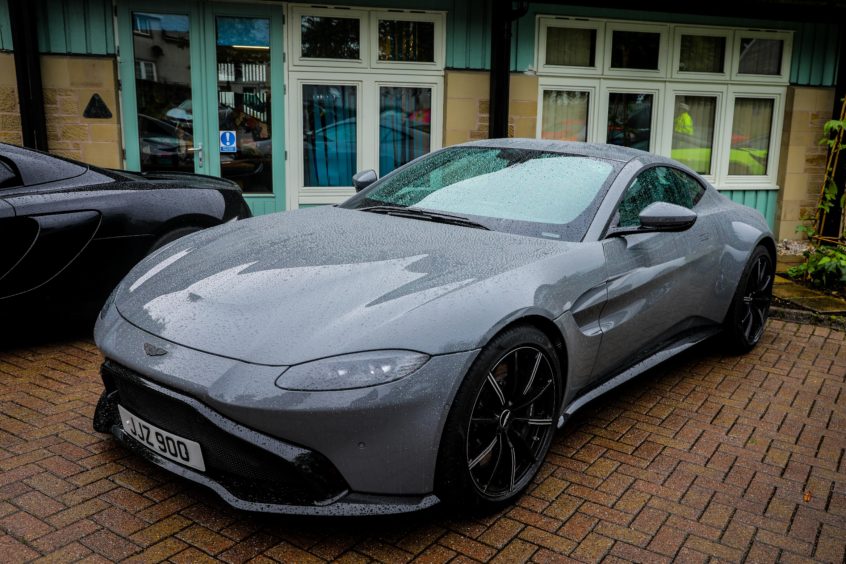 "CHAS always wants to bring unique experiences to the children and families we support, so we jumped at the chance to work with Grand Prix Adventures. We thank them for this marvellous opportunity and hope to make this annual event."
Pauline Campbell, mother to Ruby, nine, and eight year old supercar fanatic Riley said: "Riley couldn't wait to see the supercars and get to ride in them. It was such a cool experience.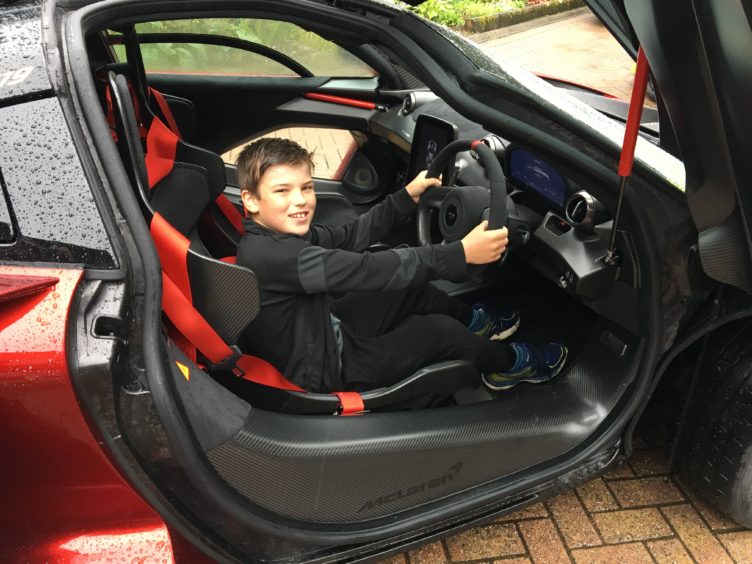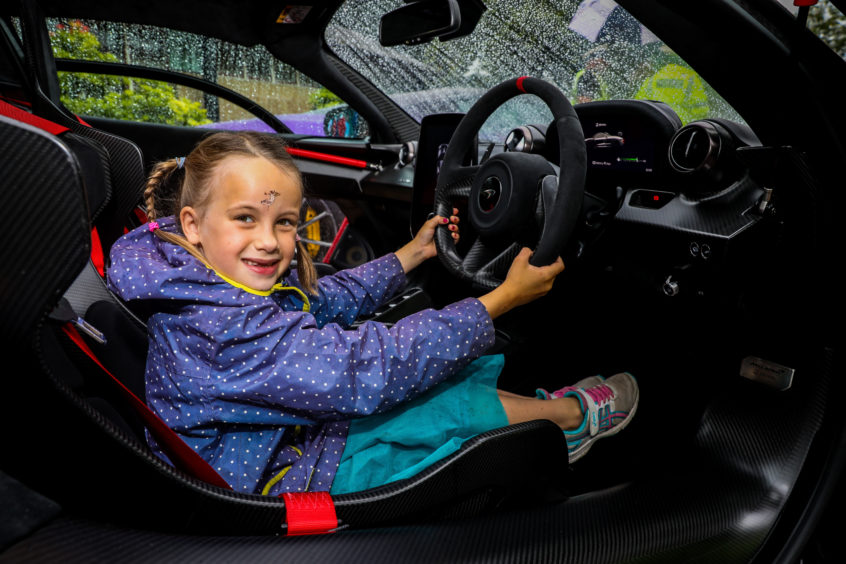 "He's the best brother that Ruby could possibly have, and they have an incredible bond. But sometimes it's tough as he needs to wait while I care for Ruby. He's always really understanding.
"So I find it really moving to think that someone has taken the time to create such a special event that my son will always remember."