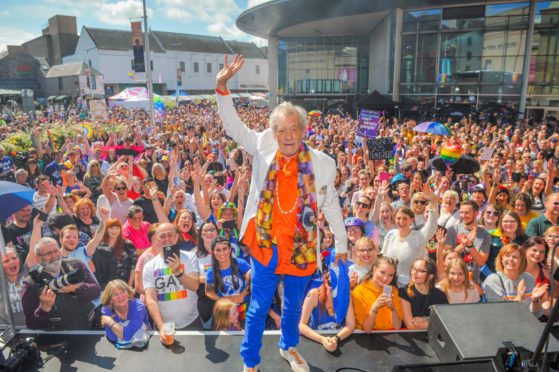 Sir Ian McKellen was in the Fair City on Saturday to lead Perthshire Pride's first ever parade as over a thousand people came out in support of the LGBT+ community.
The Lord of the Rings actor and LGBT+ activist was if magical form, waving to the cheering crowds as the parade made it's way along Tay Street to Horsecross Plaza where he took the stage to give his speech.
Sir Ian said Perth's parade was only one of two that he would be attending this year, after also making an appearance at London Pride.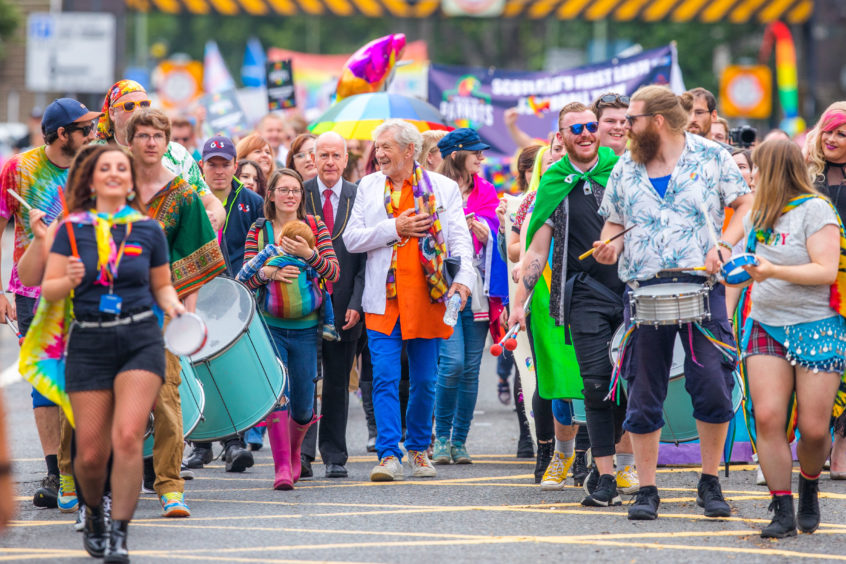 He said: "I just happened to be in the area with my shows at Dundee and Pitlochry and we saw that there was a parade on.
"I managed to get to the London parade and this is the only other parade that I'm not working on the day and they've invited me to come along.
"It's a big deal with it being the first parade – about time mind you.
"It's all very innocent and enjoyable for the people today.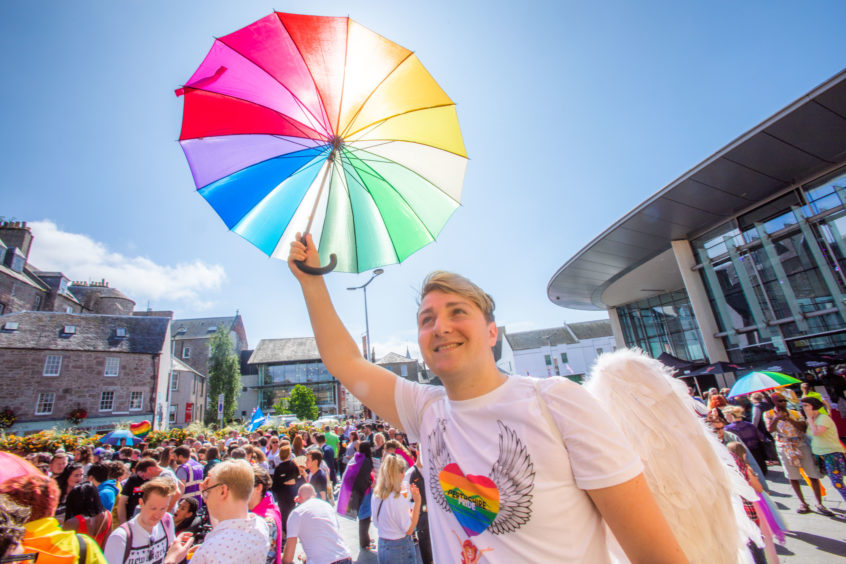 "It's special and it's about recognition and there's families and friends and relatives coming out to support them and make them feel better about themselves."
Sir Ian also complimented Perth's scenic parade route as the best he had been on.
He said: "I've been to parade's all over the world but I've never seen a more scenic route than the one along the River Tay.
"It's beautiful."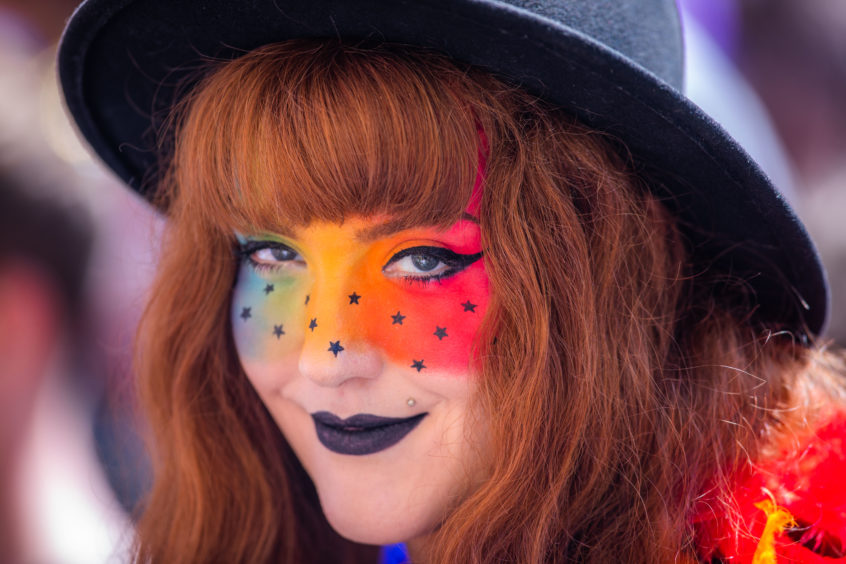 There was another special moment at Saturday's festival, as one loved-up young couple got engaged from the stage.
Danny Mitchell, 22 from Perth, proposed to his boyfriend Josh Ogilvie, 21 from Perth, in front of massive crowds at Horsecross Plaza.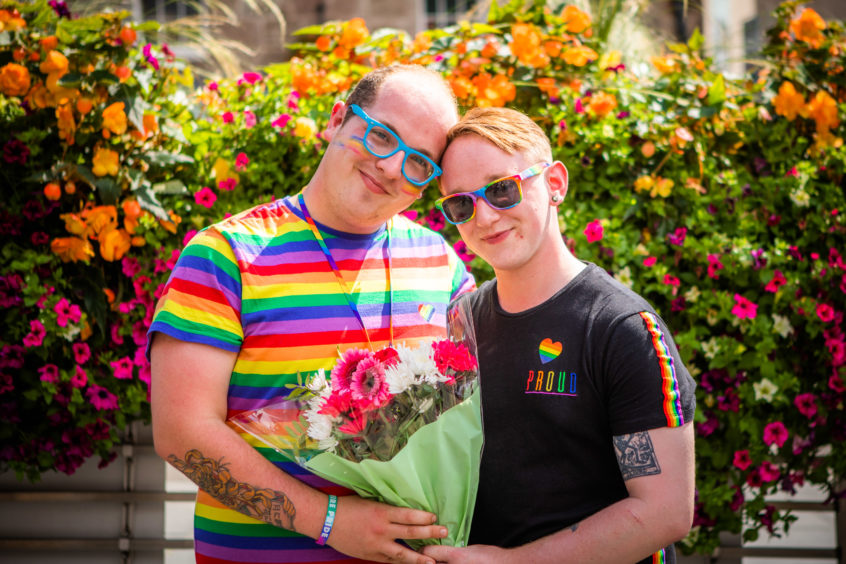 Danny had been giving the opening speech at Perthshire Pride before coming down off stage and popping the question to a speechless Josh.
He said: "Josh I have loved you for a very long time and I love you more than life itself and I honestly want to be with you for the rest of my life.
"Will you marry me?"
To which Josh quickly agreed.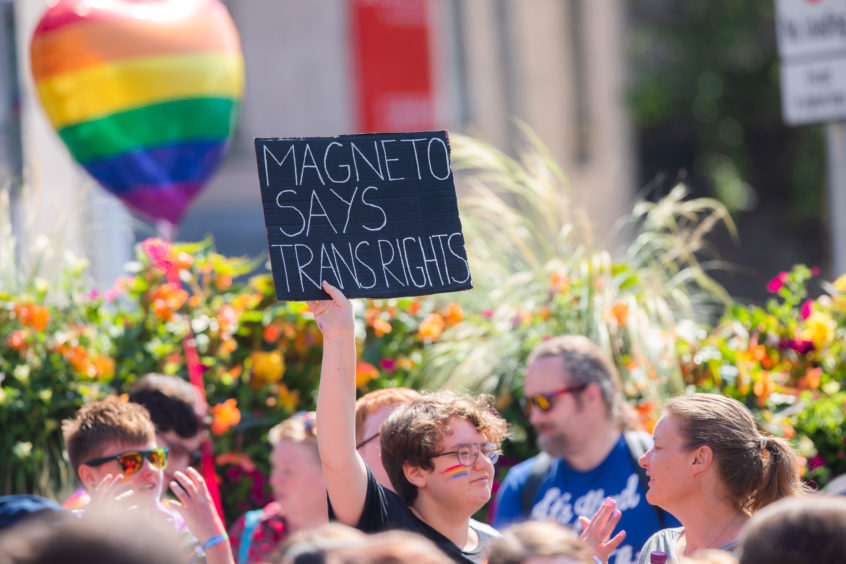 Organisers of Perthshire Pride believe this year's festival was such a success it more than tripled the crowds from last year's inaugural event.
Claire McKenzie, co-chair of Perthshire Pride, said: "It's been phenomenal.
"I'm absolutely blown away, it's been fantastic.
"I think we've tripled our crowds from last year and there's a real buzz.
"It's really, really exciting and the weather has been phenomenal. I'm ecstatic."