IN PICTURES: Sir Ian McKellen leads Perthshire Pride's first-ever parade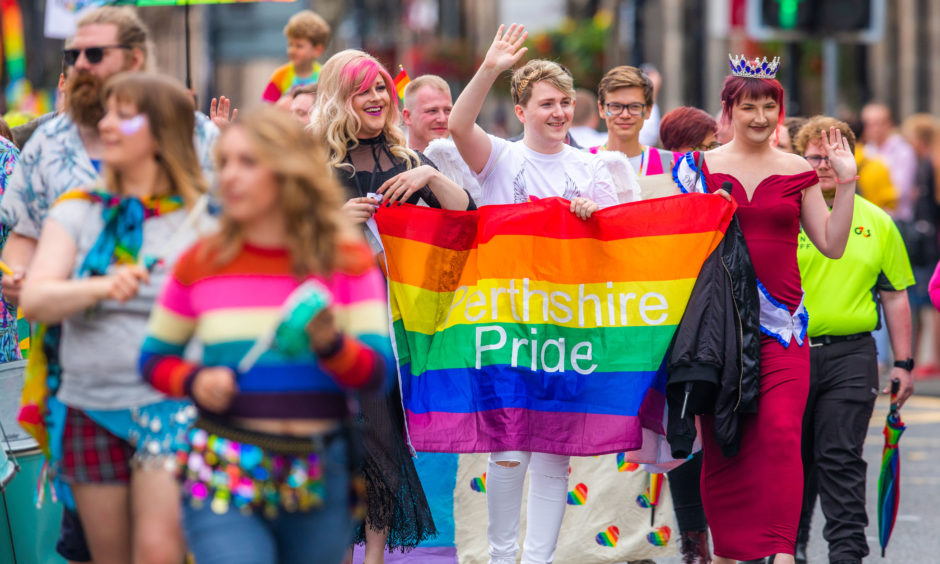 Sir Ian McKellen was in the Fair City on Saturday to lead Perthshire Pride's first-ever parade as more than a thousand people came out in support of the LGBT+ community.
The Lord of the Rings actor and LGBT+ activist was on magical form, waving to the cheering crowds as the parade made its way along Tay Street to Horsecross Plaza where he took the stage to give his speech.
Sir Ian said Perth's parade was one of only two that he would be attending this year, after also making an appearance at London Pride.
Organisers of Perthshire Pride believe this year's festival was such a success that it more than tripled the crowds from last year's inaugural event.
Claire McKenzie, co-chairperson of Perthshire Pride, said: "It's been phenomenal.
"I'm absolutely blown away, it's been fantastic.
"I think we've tripled our crowds from last year and there's a real buzz.
"It's really, really exciting and the weather has been phenomenal. I'm ecstatic."