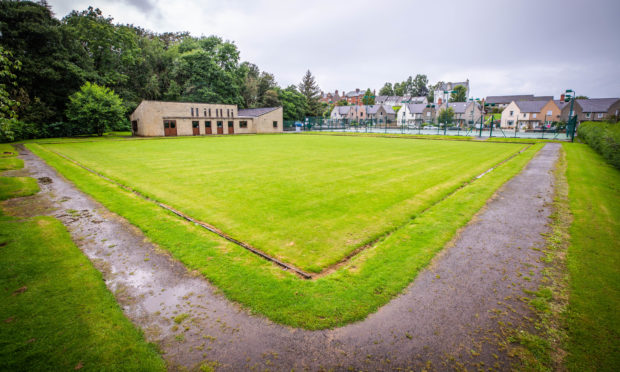 A public meeting has been organised in a bid to to ease fears Perth residents have about a major international tournament coming to the city.
The Scottish Volleyball Association is working with Perth and Kinross Council to bring the Small Countries Association beach volleyball finals to the Craigie area later this month, drawing in athletes from as far as Greenland, Iceland, Cyprus and Malta.
But the local authority has been criticised by residents for failing to consult or communicate the plans to convert Darnhall Tennis Club's disused bowling green into an inland beach.
The 400 tonnes of sand is set to be left in place after the competition as a permanent beach volleyball court for community use.
Concerns over parking and infrastructure have been raised but while the local authority are not lead organisers, they have pledged to "review the arrangements to ensure the impact on the surrounding community is kept to a minimum".
Earlier this week, Scottish Volleyball handed out letters to residents around the Craigie area inviting them to meet with organisers after the first day of the three-day event.
The letter, which is the first formal communication residents have received in relation to the event, running from September 19 to 22, asks anyone with questions to head  to the court from 5pm.
But this sparked criticism as the court will already be in place by the time the meeting is held.
Organising director Martyn Johnstone said: "We've handed out letters to try and alleviate fears of what this project is about.
"This is about creating a sustainable sporting provision in the area which will be celebrated by having an event to kick it off.
"Scottish Volleyball are working hard with local schools and partners to build an exciting and refreshing sporting landscape which meets the SportScotland's Sport for All strategy and also bringing the sport to the local area.
"The nearest beach people can access is either St Andrews or Broughty Ferry at the moment for beach volleyball provision.
"Perth has a fantastic history of beach volleyball with Seain Cook representing Scotland at the Commonwealth Games and Jamie Salvin is currently on the FIVB World Tour as an international referee."
Perth City South councillor Willie Wilson criticised a lack of communication about the plans.
"I have had absolutely zero formal communication on this at all," he said.
"I welcome this meeting but it's a bit late to do on the first day of the competition. In my view, it should be before now in order for issues to be addressed."
Perth and Kinross Council did not respond to a request for comment.