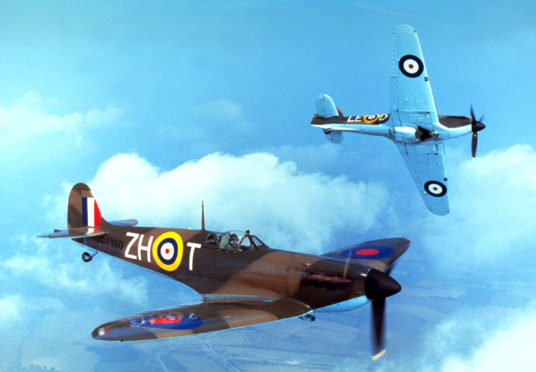 He was the Tayside writer "with a high voltage lifestyle" whose own life story was stranger than fiction.
The legacy of James Kennaway is being celebrated ahead of the 50th anniversary of the release of the iconic movie Battle of Britain which starred Michael Caine, Laurence Olivier and Trevor Howard.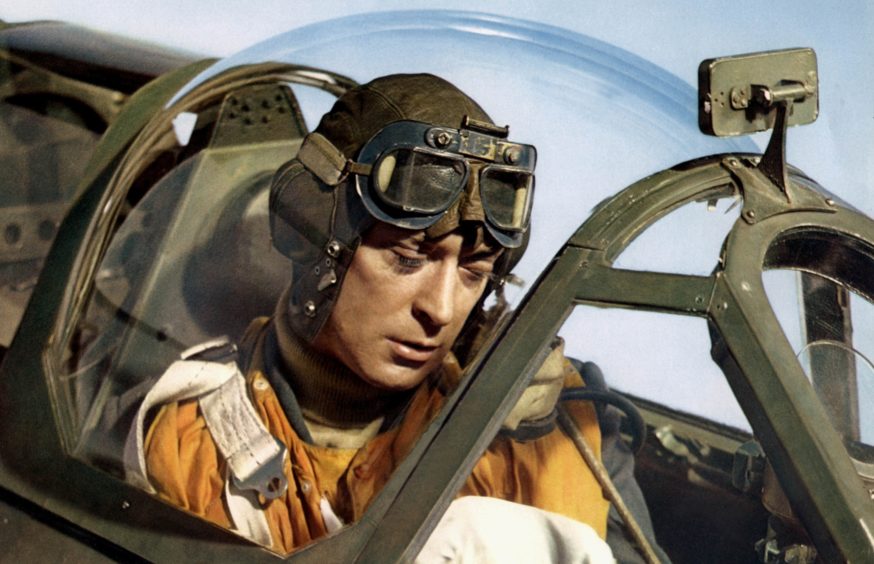 Kennaway, who was born in Auchterarder in 1928 and attended Glenalmond College, wrote the screenplay for the movie but died in a car crash just a year before it made it to the big screen.
He died aged 40, of a heart attack while driving, and his biographer Trevor Royle, described him as "a classic candidate for a heart attack, somewhat overweight, a smoker with a high voltage lifestyle".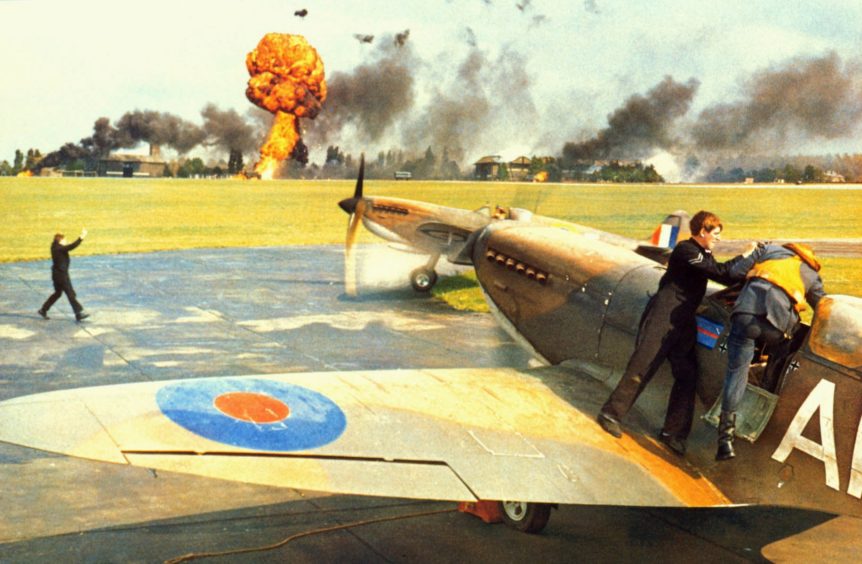 Conservative MSP Murdo Fraser, who represents the Mid Scotland and Fife region, said he feels it is a fitting time to remember Mr Kennaway.
He said: "I am very pleased that this 50th anniversary will shine a light on the life and legacy of Mr Kennaway.
"He wrote several books and was also a successful screenwriter too.
"He will be forever remembered for writing the screenplay for the Battle of Britain film, which is a fantastic movie.
"It was a real tragedy that he died a year before the film made it to the big screen and you wonder what else Mr Kennaway could have achieved had he survived beyond the age of 40."
When he was called to National Service in 1946, Kennaway joined the Queen's Own Cameron Highlanders and served with the Gordon Highlanders on the Rhine.
Two years later he went to Trinity College, Oxford, where he took a degree in economics and politics before he joined a London publishing firm, and married a fellow Oxford student, Susan Edmonds.
His first novel, Tunes of Glory, was a major success, which was later made into an Academy-nominated film starring Sir Alec Guinness and Sir John Mills.
His other novels include Household Ghosts (1961), The Mind Benders (1963), The Bells of Shoreditch (1963) and Some Gorgeous Accident (1967).
Two books, The Cost of Living Like This (1969) and Silence (1972), a novella, appeared posthumously.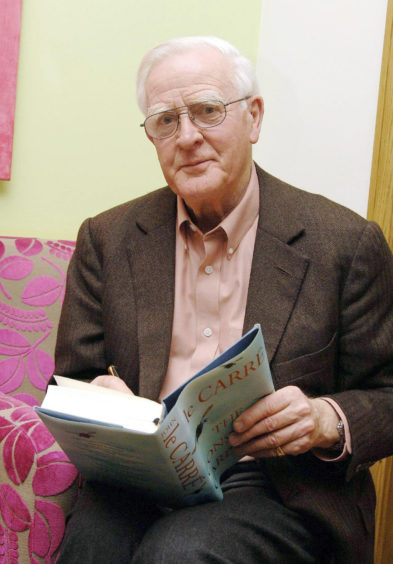 At the height of his fame, Kennaway became very close friends with the spy novelist John Le Carre and they planned movie scripts and speculated on future collaborations.
Kennaway and his wife Susan were a glamorous couple but Kennaway constantly cheated on her and would justify his behaviour as "an essential part of the creative process of his writing, a necessity".
Le Carre's biographer Adam Sisman said Kennaway was capable of taking two women to bed in an afternoon, drinking all night and being ready for work the next morning.
Le Carre spent a weekend at the couple's Highgate home in 1964 where he began an affair with Kennaway's wife, who wanted to take "revenge" on her husband for his philandering.
The pair fell deeply in love and discussed running off together but Le Carre was not prepared to leave his wife.
In 1965, Kennaway discovered a love letter his wife had written to Le Carre.
He was distraught and never saw his friend again.
Le Carre later wrote to him: "Dearest James. I have failed you most terribly.
"I describe you in conversation as my best friend. If you can, say the same."
Both Le Carre and Kennaway drew on the affair for future novels.
Kennaway was also an accomplished screenwriter, writing several screenplays, three of them based on his own novels.
As well as Battle of Britain, he also wrote the screenplays for Violent Playground starring Peter Cushing, David McCallum and Stanley Baker, and a successful adaptation of The Shoes of the Fisherman starring Anthony Quinn and Laurence Olivier.
His short story 'The Dollar Bottom' was made into an Oscar-winning short film in 1981 with Rikki Fulton and Robert Urquhart.