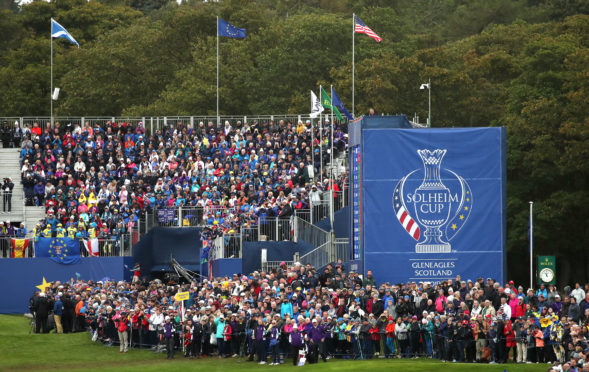 Golf bosses have been urged to build on the success of the Solheim Cup to bring more top events to Perthshire.
The 2019 women's golf tournament drew to a close on Sunday night, with local politicians praising the effect it had had on the local economy.
Police Scotland also praised golf fans for their behaviour throughout the four-day event, noting that no arrests had been made.
Local councillor Tom Gray, who attended the event on Sunday, said the atmosphere was "terrific".
He said: "There is no question that this has benefitted Perth and Kinross. The crowd here is extremely good and the weather has been variable.
"Everybody is enjoying themselves and I haven't seen anything untoward. The whole place looks immaculate, as it always does – the atmosphere is terrific. I think the locals have enjoyed it – there's plenty of locals here today.
"I can't but imagine Gleneagles will be making an effort to ensure other tournaments come here – the course is challenging enough and I don't see any reason why it shouldn't draw other major tournaments."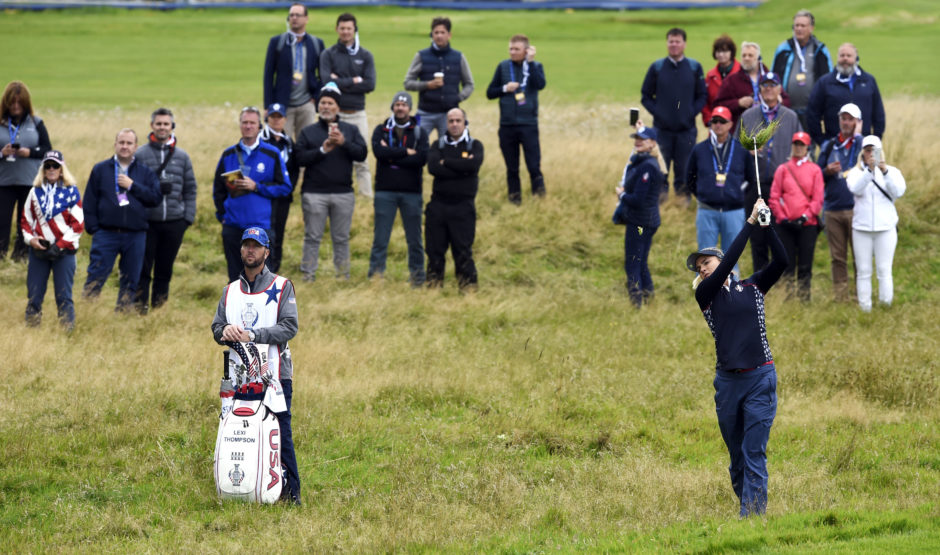 He added that traffic issues thrown up by the 2014 Ryder Cup had been ironed out for the Solheim Cup.
"Last time the Ryder Cup was allegedly not favouring locals in that road layout was so severe that it almost prohibited  people from entering and leaving the town," he said.
"This time it's free and easy and there are good links to everywhere. They've definitely learned from the mistakes of the Ryder Cup."
Police also praised the event.
Police Event Lead, Chief Superintendent Sharon Milton said: "The Solheim Cup has been a fantastic event and it has been a great opportunity for our officers to engage with the public.
"The event has been the biggest single sporting event in Scotland this year and a lot of planning has gone into this from the organisers and partner agencies, including Police Scotland to ensure it was a safe and enjoyable event for all those attending."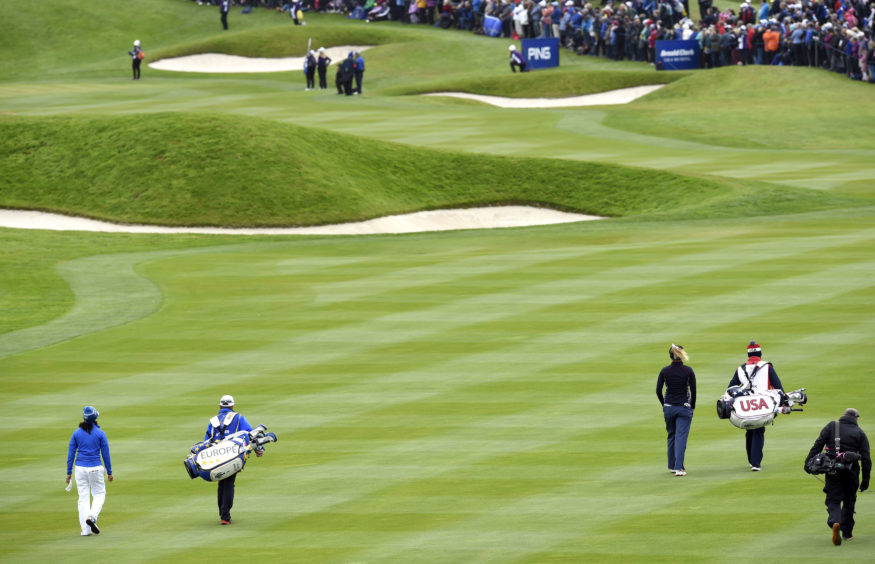 The Solheim Cup has sparked an increase in local people taking up the sport as the council and golf clubs across the region look to capitalise on its legacy.
To date, eight women's introductory golf coaching sessions have taken place on the North Inch with around 100 women taking part.
Convener of the Council's Environment and Infrastructure Committee Councillor Angus Forbes said: "The Solheim Cup will certainly leave a lasting legacy in this area, inspiring a new generation of young golfers as well as bringing the sport to a wider audience."