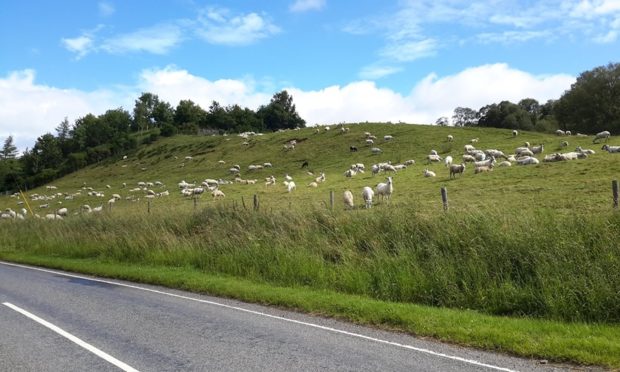 Sheep rustlers escaped with 10 lambs from a farm on the edge of Highland Perthshire.
Police say the Cheviot lambs were snatched from a pen at a farm off the A827, near Killin.
The animals had been put there so they could be taken to market. They have been valued at more than £400 in total.
Officers are appealing to other farmers to be on their guard and have urged anyone with information to come forward.
It's believed the thieves must have loaded the lambs into a trailer. They would also have needed a vehicle large enough to pull it.
A police spokesperson said: "We do not have any other reports of stolen or missing livestock in this area at the moment, but we would ask all farmers and gamekeepers to be vigilant, and alert us to any potential suspicious activity."
The theft happened between 7pm on September 23 and 7am the following morning.
The site is about two miles east of Killin on the border between the Perth and Kinross and Stirling Council areas.
Anyone with information about the theft of the lambs is urged to call 101 or speak to any police officer. Information can also be given anonymously through Crimestoppers on 0800 555 111.