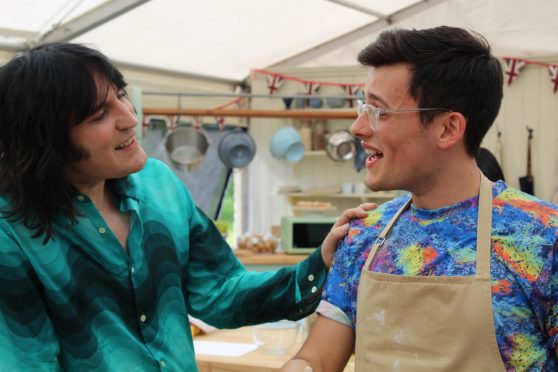 Perthshire's Great British Bake Off star Michael Chakraverty says he did not expect to get past the first audition, let alone make it to the seventh episode of the hit show.
Michael was knocked out after his festival-themed bakes failed to impress, coming a cropper when one of his bakes exploded when placed in a deep fat fryer.
He had shot to fame in the early episodes because he kept cutting himself.
He said: "I never thought I would get past the first audition, never mind getting to Week seven. What a brilliant achievement for me.
"I had the time of my life and I was lucky enough to share it with both the people in front and behind the cameras.
Great British Bake Off: Perthshire's Michael leaves after suffering 'dreaded soggy bottom'
"I have no reservations or regrets, I wouldn't have done anything differently in the tent, I learned a lot and I wouldn't be where I am now if I had changed anything.
"If I hadn't felt the lows I wouldn't have appreciated the highs."
The 26-year-old, whose family live in Scone, vowed to keep tuning in to watch the remaining bakers when the show next airs on Tuesday but says he is yet to decide on his next step after the show.
He said: "I am continuing to bake alongside my work at the theatre and the gym. Who knows what the future holds for me, but I'm looking forward to it – as long as it doesn't involve a deep fat fryer.
"I am in awe of the incredible quarter-finalists – and I can't wait to tune in next Tuesday to see what they get up to."