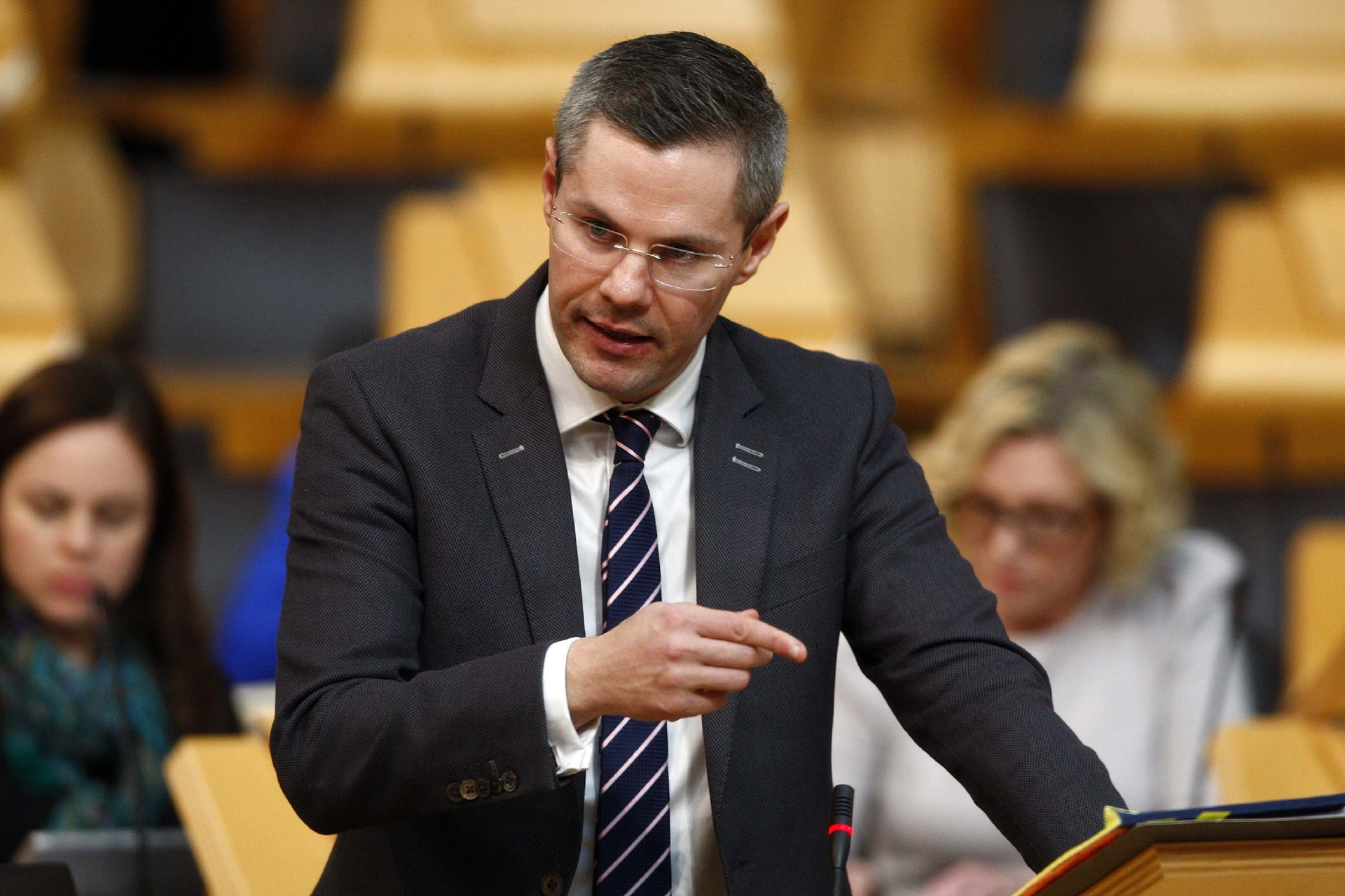 Income tax hikes will leave 160,000 people in Courier Country paying more than if they lived outside Scotland, new figures reveal.
Those earning the average wage in Tayside and Fife will see their bills £13-£27 higher than their English counterparts, an analysis by the Sottish Conservatives reveals.
However, Scots on less than £26,000 will be better off than their southern neighbours.
The new regime laid out in Finance Secretary Derek Mackay's draft Budget marked the first major deviation from a UK-wide tax system for more than 300 years.
Murdo Fraser, the Tory MSP for Mid Scotland and Fife, said middle earners are being "hit hard" by the changes.
"This situation is further compounded by the Scottish Government's miserly local government settlement which will see council budgets slashed," he added.
"With local government already running on fumes the council tax rises that are sure to follow will result in a double blow for people."
People on salaries higher than £33,000 a year will have to pay more under the new five-band system, which shifts more of the burden onto middle and high earners.
A nursing assistant with a £20,000 wage would have an extra £20 to spend under the plans to be rubber-stamped in February before coming into force in April, whereas a police officer on £40,000 would see their bill increase by £140.
Ministers say the tax variation with the rest of the UK is more than offset by Scots-only benefits such as free personal care, no tuition fees and complimentary prescriptions.
A spokesman for Mr Mackay said: "Our new, fairer, income tax policy will ensure taxpayers who earn less than £33,000 a year will pay less tax next year, while 55% of taxpayers in Scotland will pay slightly less income tax next year than if they lived elsewhere in the UK."