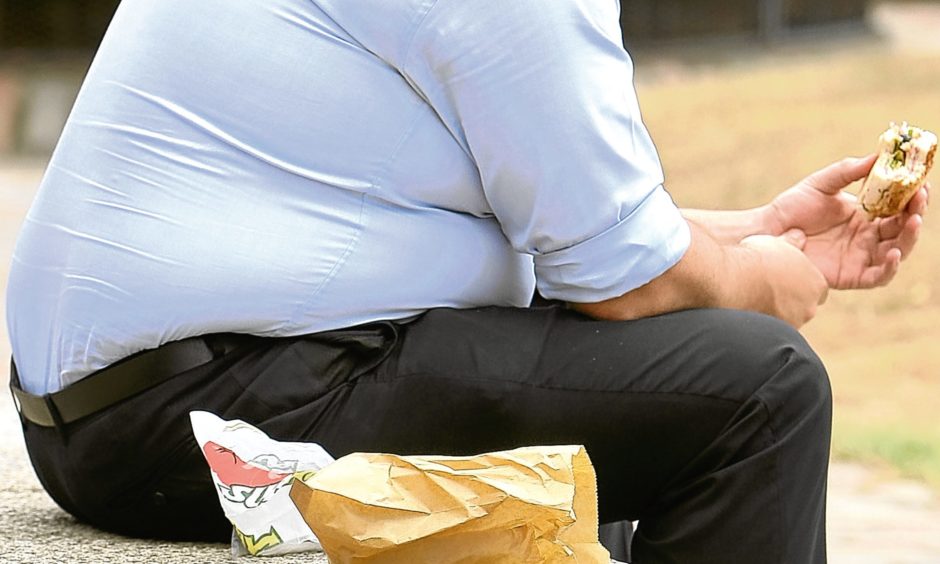 Pedometers should be prescribed by GPs in the fight against obesity, according to leading Dundee professors.
Professor Annie Anderson, who is one of the country's top cancer experts, said councils must also consider "park and walk" facilities for motorists and capping the number of takeaways.
The Dundee University academic wants to see a mass hand-out of the distance devices to everyone who is at risk of becoming obese.
In a joint response with her Scottish Cancer Prevention Network colleague Professor Robert Steele to the Scottish Government's draft obesity strategy, she said: "We need to think well beyond children and develop a portfolio of techniques for engaging adults that are not based on 'sports and exercise'.
"The SCPN would like to see pedometers given on prescription to all people at risk of obesity with guidance on personalised goal setting.
"This approach can act as a first and universal approach to many people who are too inactive to support any increase in energy expenditure."
The draft strategy published by SNP ministers last year included proposals to restrict multi-buy promotions and portion sizes.
Scotland has some of the highest levels of child obesity in Western Europe, with Tayside and Fife posting figures worse than the national average in December.
Prof Anderson, who is a public health nutritionist, said it is time for councils to do more to halt the increase in takeaways.
"Local authorities through planning regulations could alter the number of catering outlets available to the public," she said.
"Without regulation, new food and drink outlets and businesses will continue to grow and encourage out of home eating."
She said the density of outlets makes "a major contribution to our obesogenic environment and continued consumption of excess energy".
Dundee has among the most takeaways per person of any local authority area in Scotland, a study by The Courier found.
Public health minister Aileen Campbell said: "We're committed to taking forward a package of bold measures to make it easier for people to make healthier choices and to empower personal change.
"We fully appreciate all comments received to our consultation and will consider them carefully as we consider where our draft strategy can be strengthened."