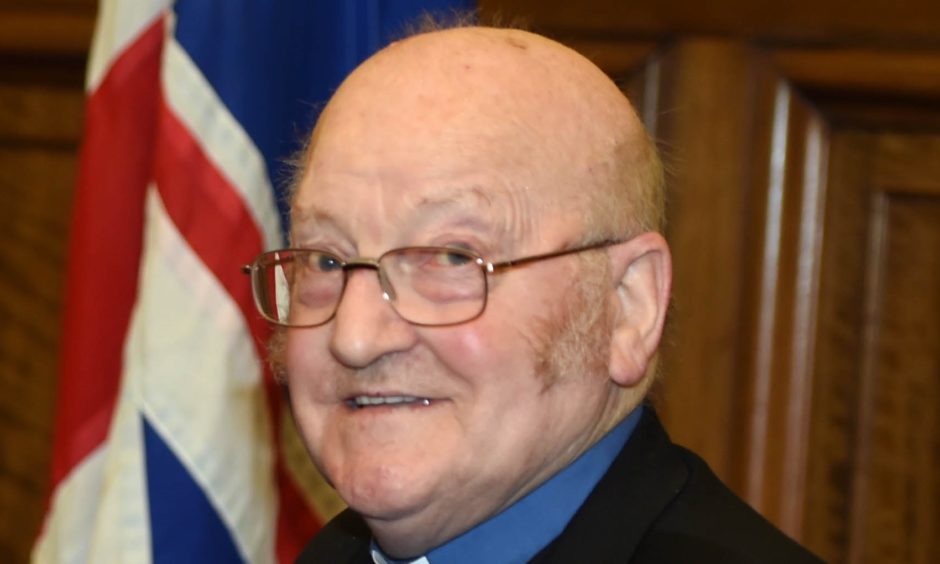 The Rev. David Taylor, chairman of the Dundee branch of the Royal British Legion Scotland and former padre to the city's annual Festival of Remembrance, has died at the age of 82.
Dundee-born Mr Taylor was also a prominent figure in Masonic circles, serving the organisation as senior chaplain of Scotland
He was born in Hilltown's Anne Street and schooled at Rosebank and then Rockwell where he met his future wife, Chrissy.
The childhood sweethearts were married in October 1957 at Bonnethill on the Hilltown and had four children, Sandra, Margaret Ann, David and James, seven grandchildren and 22 great-grandchildren.
He initially worked for British Rail as a guard and porter, then as a lorry driver and special constable before entering the ministry in 1988.
Mr Taylor trained in Newburgh and Edinburgh and served at Saughton Hall and Tillicoultry before entering the Dundee Congregational Church.
His Masonic involvement began in 1972 and he held positions including Past Master of Lodge Caledonian 254, senior Chaplain Provisional Grand Master Lodge Forfarshire, and attained the rank of Senior Chaplain of Scotland.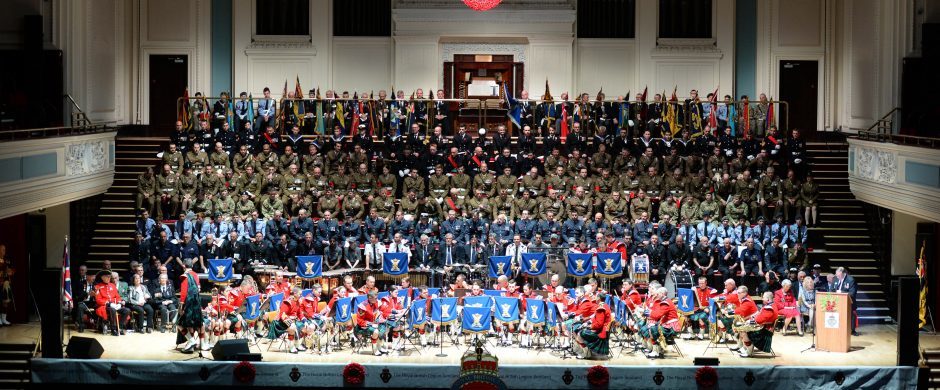 He served with the 4/5th Battalion Black Watch TA in the 1950's, and was a piper and highland dancer, performing at the Edinburgh Military Tattoo and a solo for The Queen.
After joined the Royal British Legion Scotland Dundee branch in 1994, he became its official padre the following year.
Elected vice-chairman in 2009, he was appointed branch chairman in 2015 elected and held that post until his death, which followed a period of illness.
Mr Taylor was the RBLS Angus Perthshire and Fife area chaplain, for more than a decade and was padre to the annual Dundee Festival of Remembrance in the Caird Hall, a role he held until two years' ago.
He was also the padre and a member of the Dundee Community Ex-Services Assosciation and led the ecumenical service at the Submariners' memorial as well as many local Black Watch commemorations.
RBLS Angus, Perthshire and Fife area convener Alastair McLean led tributes to Mr Taylor, describing him as a family man of "commitment and dedication and a true gentleman."